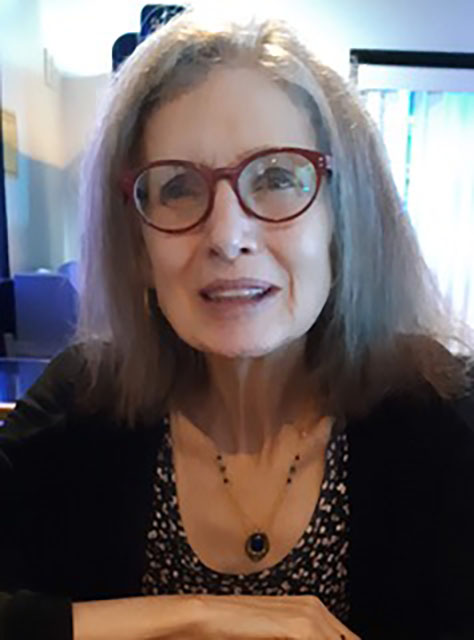 Katherine Ambrosio is the author of numerous full-length, one-act and ten-minute plays which have been produced off-off Broadway as well as in upstate New York. She is the recipient of the Individual Artist's Grant, funded by the NYS Council of the Arts. Most recently she wrote the screenplay for the short film, The Train to Moscow, which won First Place, Best in Festival, at the 2021, Lake Placid Film Festival. Last summer her first novel, The House on Sutherland Avenue, was published.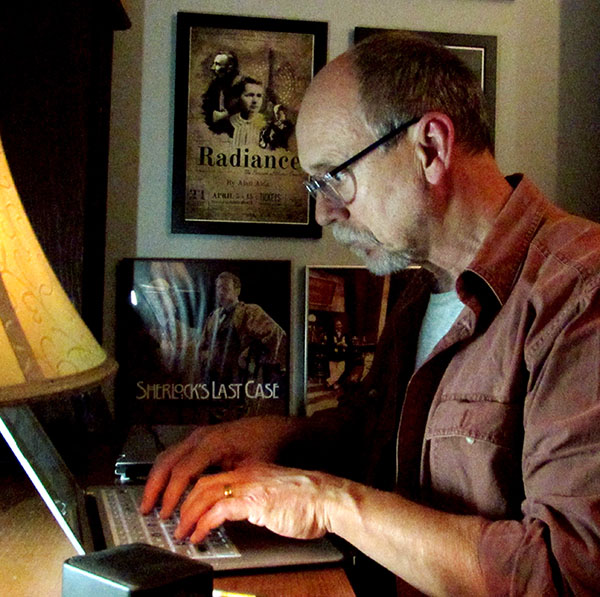 David Bunce – Red Maple, winner of Capital Repertory Theatre (the REP) Next Act New Play Summit 2017 and world premiere production at the Rep 2019. Other scripts include a musical adaptation of the Edgar Allan Poe story The Fall of the House of Usher, workshop and reading at the New York State Theatre Institute (NYSTI), an adaptation of Charles Dickens' A Christmas Carol and the one-man show Dogs of War; Shakespeare's Soldiers, produced at the Theatre Institute at Sage (TIS) and the one act Lunch, produced at Penn State University and at the Actor's Attic in Hartford CT.Screenplays include Gasoline and Lightning, commissioned for Edgewood Studios, Rutland Vermont, Incisions and Learning to Fly. Writer/ co-director of pilot, The Middle Ages. Director/co-writer of short film, All for The Birds; Pete Dubacher and the Berkshire Bird Paradise. Member Dramatist Guild, SAG/AFTRA, AEA, Society of American Fight Directors.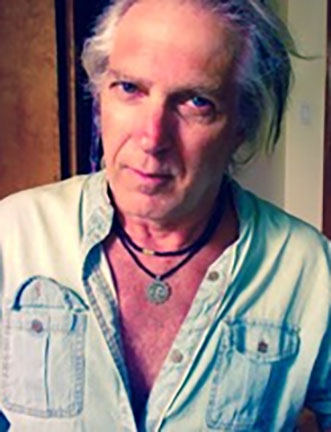 Richard Caliban has worked as a playwright and director across the country and internationally. He was Artistic Director of critically acclaimed, award-winning Cucaracha Theatre where he wrote and directed many of his plays, including Homo Sapien Shuffle, at the Public Theatre. Caliban's MoM – A Rock Concert Musical won "Outstanding Musical" at the NY Fringe Festival and continued with runs at the Actor's Playhouse, Geva Theatre and many other venues. As a director he is also known for his collaborations with celebrated playwrights Jules Feiffer, Michael Weller and Mac Wellman — for whom he directed the Outer Critics Circle and Obie Award-winning production of Crowbar at the Victory Theatre. His work has also been seen at Primary Stages, Playwrights Horizons, Naked Angels, Cherry Lane, Ensemble Studio Theatre, La Mama, HERE, Joyce Theatre, Vineyard Theater, Alabama Shakespeare Festival, Denver Center Theater, Berkshire Theatre Festival, Edinburgh Fringe Festival, RS9 Theater in Budapest, Ilkhom Theater in Uzbekistan and many others. www.richardcaliban.com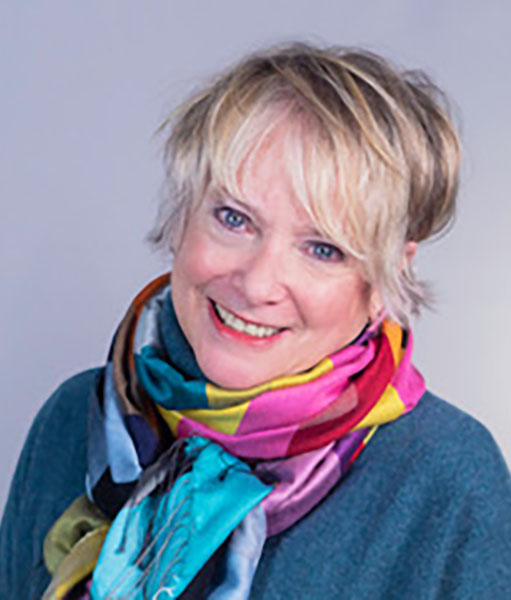 Margie Castleman's (Squirrel) career began as a dancer, segued into acting, choreography, and now works as a playwright. Her three plays, CLOSING THE CHANDLERY, BLEND, WE CAN EAT LOVE, were all semi-finalists in the O'Neill Theatre Conference, and LARK development. WE CAN EAT LOVE was produced at Portland Stage (Studio Series), Maine (2019). Other production credits, THE SWIM MEET, 78th Street Theatre Lab, SheWrites Festival, finalist 10 Minute Plays, Humana Festival, NBC daytime TV. She holds a BA in acting, from Bard College, and a MFA in playwriting from Brooklyn College (Mac Wellman, chair). She is a Lifetime member of DRAMATISTS GUILD, currently developing work with HOWL Playwrights (Rhinebeck, NY), and has been invited to join HONOR ROLL, a national symposium for women playwrights.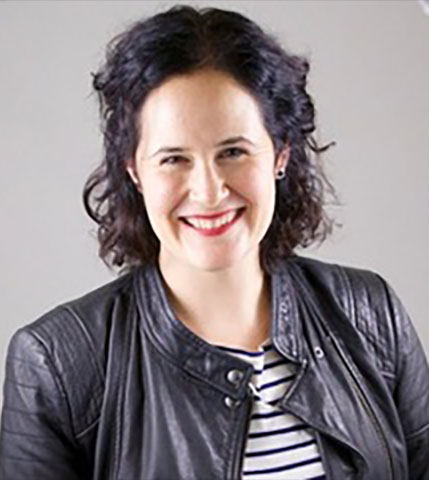 Alanna Coby (trigger (happy) whisper (hush)) is a playwright, performer, producer, and teaching artist. Her plays have been developed through residencies with SITI Company, Mabou Mines, The Drama League, Dixon Place, and IRT Theater. A proud founding member of The Syndicate, an ensemble theatre company that produces new plays by women, queer and trans+ artists, Alanna is also currently pursuing an MFA in Dramatic Writing at NYU, class of 2021, where she is the recipient of a Tisch Graduate Award Scholarship and the Dalio Family Merit Scholarship.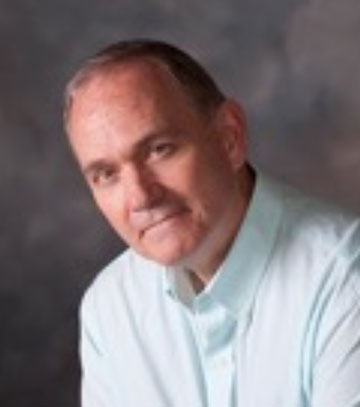 Paul Coleman (Whispering of the Gods) is a psychologist and author of numerous self-help books including "Finding Peace When Your Heart Is in Pieces." His previous play "At the Broken Places" was a winner of staged readings in Austin, Texas and In New York City in 2019. Paul is an actor who has appeared in over forty community theater productions in the Hudson Valley. He is married for 38 years. He and his wife Jody have three children and three grandchildren.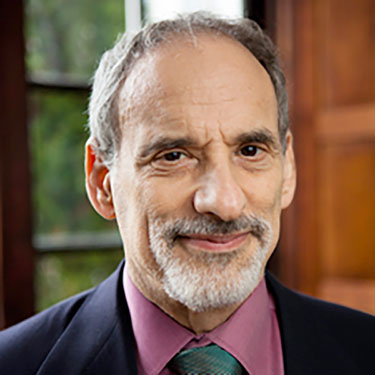 Ed Friedman's (Hiding in Plain Sight) short plays have been produced throughout the NY metropolitan area and around the country. They include Love at Worst Sight, Secret Dreamers, PLACES, The Prism, Sunday in the Park with Will, Diary, and The Keys to Life?, (which was adapted by the Northern Virginia Film Cooperative as a short film with the same title). Ed's monologues are included in the anthologies, Mother/Daughter Monologues: MidLife Catharsis and Urgent Maturity published by the International Centre for Women Playwrights. His monologue, Hannah, is published in Best Women's Monologues for 2019. His collection, Short Plays for Long Lives, is published by Blue Moon Plays. Ed is a member of the Dramatists Guild.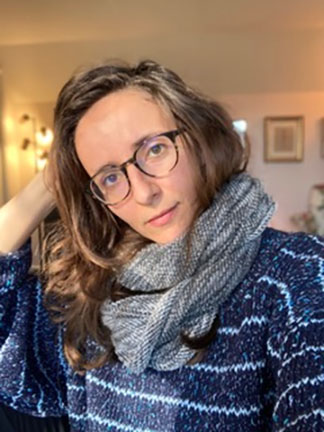 Danielle Frimer writes for theater, film and new media. Selected credits include: Between Friends (Brick Theater, Brooklyn), The Honey of His Music Vows (CoHo Lab, Portland), Esme & Roy (Amazon Alexa, 2019 Emmy Nomination), Westworld: The Maze (Amazon Alexa, 40+ awards), Bosch: A Detective's Case (Amazon Alexa). As an actor: Nellie Bly in Bisland & Bly (NYMF, Springworks), Alex in Between Friends (The Brick), Daphna in Bad Jews (Cygnet Theatre), Nell in Indian Ink (A.C.T.). She is a graduate of Yale and American Conservatory Theater, and a member of Actors' Equity and the Dramatists Guild. She lives in the Hudson Valley with her fiancée, Kelty, and their rescue pooch, Dory.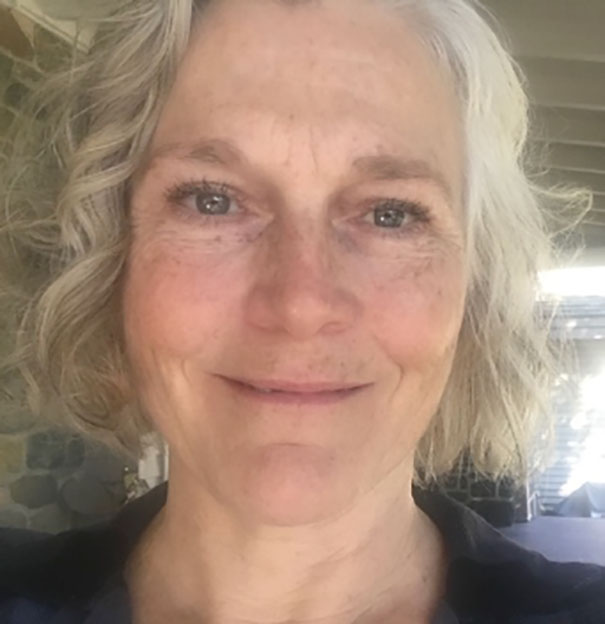 Monique Giroux graduated from NYU with a Bachelor of Arts and Science and from McGill University (Montreal) with an MBA. She started in theater at The Ensemble Studio Theatre as assistant to Curt Dempster. She founded The Armadillo Theater Company in Toronto, Ontario to produce new American and Canadian playwrights. She worked as associate producer at Les Productions La Fete on the Pierre Elliott Trudeau Memoirs, a six-episode English and French documentary on the late prime minister of Canada which aired on CBC/Radio-Canada. Monique is a regular at Naked Angels Tuesdays@9. She is the runner-up for the Alpine Fellowship Theater Prize 2021 for Sheep's Meadow.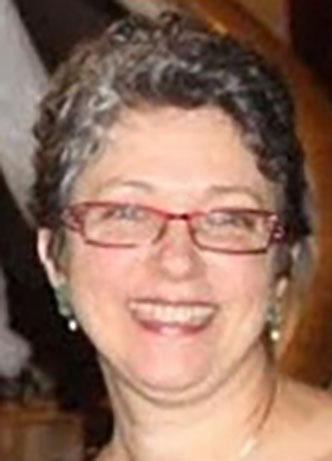 Melinda Gros writes about women. Many of these women are based on real people: classmates from her all-women's college, dancers she performed with, women who stitched the clothing she designed, young moms who wore her nightgowns and nursing bras. Some of them she met in passing, or read about, or conjured out of sidelong glances. Their lives interest Melinda: complex, emotional, rational, sometimes all in turn. Melinda started writing plays in 2016, after careers in dance, costume and clothing design and manufacture, and after years and years of going to New York theatre. She gave up waiting to see stories about women she could actually identify with; their lives never made it to Broadway and sometimes – only sometimes – made it Off- or Off-Off-Broadway. It was perplexing: Why was the guy always the hero and why should we care about him? Melinda's heroines are manipulative or naïve, betrayed or betraying, often drunk or drunk on life. While their actions don't have broad-reaching impact, within their communities they always make waves. They bitch and complain, connive and support each other. Their stories may not be earth-shattering, but they're genuine, and if you ever met these women, you'd never stop talking about them.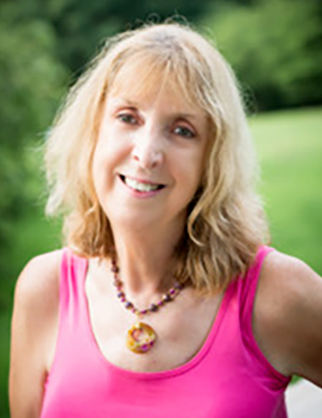 Willow Kristen Harrington (Finding Genevov) took the name Willow and began acting and playwriting when she turned 60. Now five years into her "third trimester of life," she has written her first full length play. Shamelessly autobiographical, her play Finding Genovev is an amends to her grandmother by that name. It is also a celebration of Willow's having "let go" of much of the difficulties of her past and now happily living in the moment. She still enjoys her life's work as a psychotherapist in private practice but has scaled down so she can give plenty of time to caring for her health, her mind and her soul. She lives in the Hudson Valley and enjoys her family, her animals, her garden, her friends, church family, and having fun. She loves adventure and travels regularly. She admits, "I'm still pushing the envelope a bit to avoid the calcification of getting older, but I love living now at a gentler pace."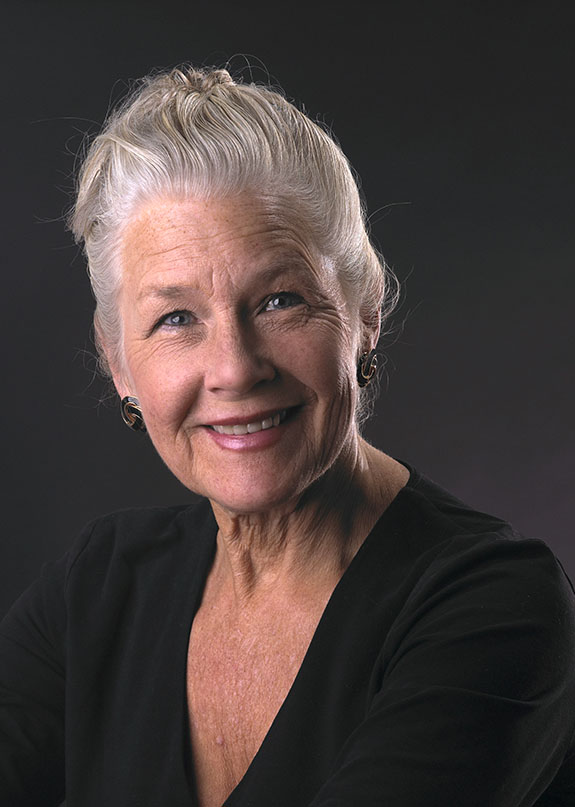 Elisabeth Henry lives with her husband in Hunter, New York. In Spring of 2023, two films – Linoleum (Jim Gaffigan and Rhea Seehorn) and Paint (Owen Wilson) – made the rounds of theaters nationally. Elisabeth has enjoyed a lively career as a writer in various venues. Straight out of college she was assistant to Helen Gurley Brown at Cosmopolitan. After that, she did book jacket writing at Random House, copywriting at Young and Rubicam and Grey Advertising, free-lance writing for The Village Voice, The Soho News, The American Kennel Club Gazette and various small presses that advertised and reviewed Off Broadway Theater. More currently, she wrote for The Mountain Eagle, The Woodstock Times, and Kaatskill Life. She wrote a long piece about Maude Adams for The Tri-County Historical Society Magazine, and that was used as material for a course on Adams' life. She contributed a short play to The Love Play, that went up in Spring 2022, directed by Willo Clare Hausman, which was nominated for Best New Play in the Chronogrammies.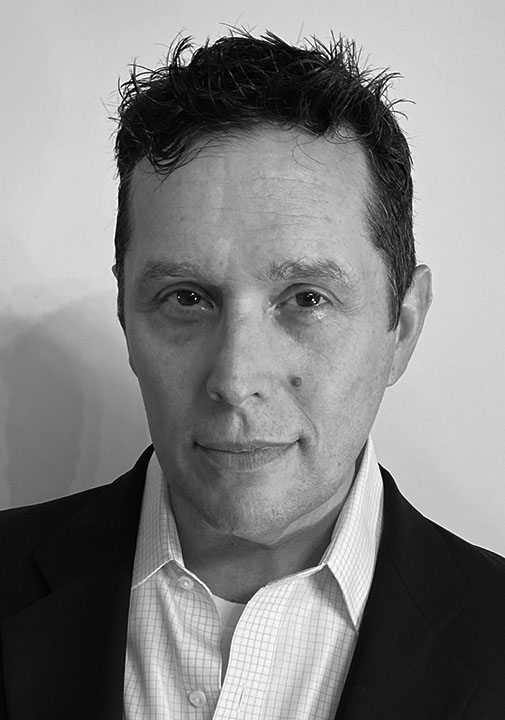 Terence Patrick Hughes plays include Lines, The Kiss of Caiaphas, Fake Plastic Love, American Yu, A Harmony of Both, and a series of pieces set at the fictional grade school, Our Lady of the Bleeding Heart, Mind, and Spirit – Once Reformed. The New York Times noted that his work "…explores heavy subject matter with humorous dialogue and strong characters". He has developed and produced plays with the Lark, Horse Trade, Eden Prairie, Panglossian, 13th St. Rep, Alternative, Ovenbird, Theatre Three, Playwrights Roundtable, Boomerang, Prologue, Santa Cruz Actors, and Sauk theatres. His youth plays are licensed to educators through Drama Notebook and include adaptations of Shakespeare's A Midsummer Night's Dream, The Tempest, and a comic spin on Marlowe's Doctor Faustus. Born in Lawrence, MA, Hughes, his wife, and two children live in Woodstock, NY.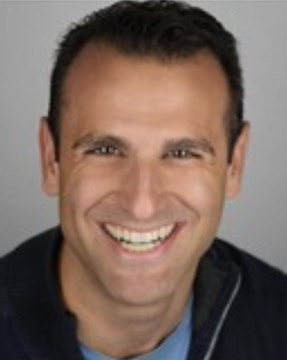 Stephen Kaplan's (Un Hombre) plays include: Tracy Jones (upcoming: Williamston Theatre); Death Defying (NJ Rep/Theatre Brut); Branwell (and the other Brontës) (upcoming: Loft Ensemble, Blue Room; semi-finalist: O'Neill); Community (finalist: Seven Devils; semi-finalist: Premiere Stages); Exquisite Potential (finalist: Woodward/Newman); A Real Boy (59E59 Theatre; semi-finalist: PlayPenn, Ashland, FutureFest and MTWorks' Newborn Festival); una casa/a home (finalist: Landing Theatre's New American Voices, Route 66 New Play Development); For Unto Us (published by DPS); In Mrs. Baker's Room (Commission: Abingdon); The Seventh Son (semi-finalist: Ronald M Ruble New Play Festival). He is a member of the Dramatists Guild and serves as Northeastern Regional Representative for the DG National Council and received a 2021 Fellowship from the New Jersey State Council on the Arts. For more information visit www.bystephenkaplan.com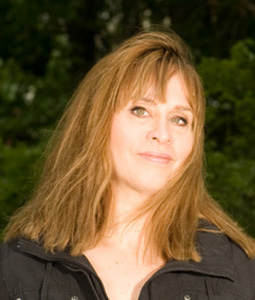 Lisa Kimball (Spin the Donkey) has had her plays produced by, The New Jersey Repertory Theater, Axial Theater, Love Creek Productions, The Know Theater, Candy Shoppe Theater, Rhinebeck Performing Arts Center, Half Moon Theater, Midtown International Theater, Permafrost Theater, and participated in The Last Frontier Theater Conference. Her play, Dear Crossing is being adapted to film by Spark Creative Works and will premiere in NYC this fall. She has been published by Smith and Kraus and RipRap Literary Journal. She is part of A Howl of Playwrights.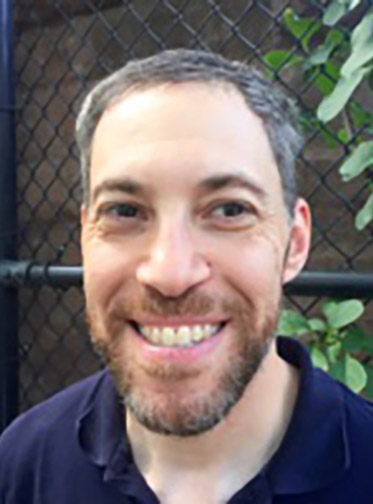 Jonathan Kravitz's plays have been produced in New York City, England, and Dallas. His play, Sing Sing, was a semi-finalist for the Eugene O'Neill Playwrights Conference. His play, Insomnia, was a finalist for the Summer Scribes Series for 12 Peers Theater, and was selected as a semi-finalist for the Eugene O'Neill Playwrights Conference. Prayer was produced at the New York City Fringe Festival and was a semi-finalist in the annual Reverie Productions Play competition in New York. Prayer was also produced by Nouveau 47 in Dallas. Jonathan's play, Better Lucky Than Smart, was produced by Manhattan Theatre Source. The Wild Root Company is currently developing several of his plays. His short play, Mr. Crispy, was produced by Nouveau 47 in Dallas and has been published by the Iris Literary Journal. Violins was one of the winners of the Bite-Sized International Playwriting Competition and was performed at the Brighton and Edinburgh Fringe Festivals, and was an audience favorite at the 2010 InGenius short play festival in New York City. His short comedies, Get Bruised and Get Bruised, Part II, were also produced in New York. His short stories have been published in a variety of journals and his novel, How We Were Before, is forthcoming from Running Wild Press in 2024. Jonathan holds an MA in Cinema Studies from NYU and an MFA from Queens College where he was a Louis Armstrong resident. He teaches fiction and dramatic writing in New York City and drama at FIT, State University of New York. His hobbies include swing dancing and jazz trumpet.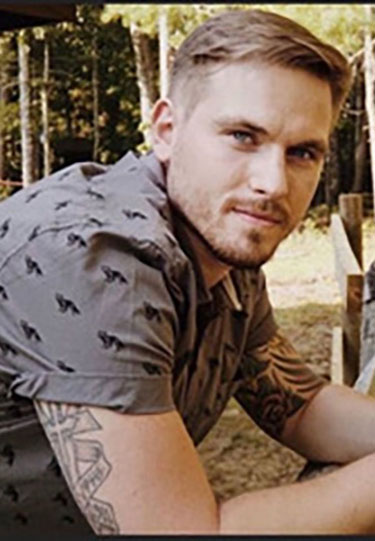 Anthony Leiner (Keeping Mary)is a graduate of SUNY New Paltz's 2015 theatre program and his plays include Our Cuckoo Bird (finalist in Urban stages Acronyms play competition), Hearts and Minds (winner in The Manhattan Rep 2017 winter play competition) and The Drive home (published in the Pages Penned in Pandemic collection). He is a member of Howl Playwrights, and very honored to have his work performed in the Round the Bend summer series.
www.anthonyleiner.weebly.com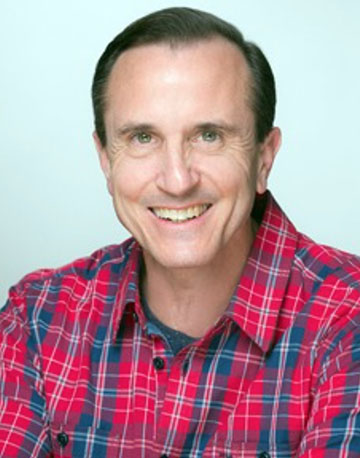 John T Lewis (A Catchy Song & Shiny Light)isa graduate of the American Academy of Dramatic Arts, John T. Lewis is an actor and writer. He is the author of the Amazon Best-Selling book Radio Master – The Life and Times of Sports Broadcasting Great Ted Husing. (Langdon Street Press) His short stories have appeared in such periodicals as Nostalgia Digest and Montana Mouthful.
His critically acclaimed one-man show In the Ballpark was hailed by Time Out New York as "a symmetry of visual arts rarely seen in theater." John's work has also been produced by Westbeth Theatre in New York and Talking Horse Theatre in Columbia, Missouri.
Along with performing and producing several one-man shows, John has appeared in various regional theater productions, and several independent films. He is a member of Naked Angels Theater Company. For more please visit JOHNTLEWIS.COM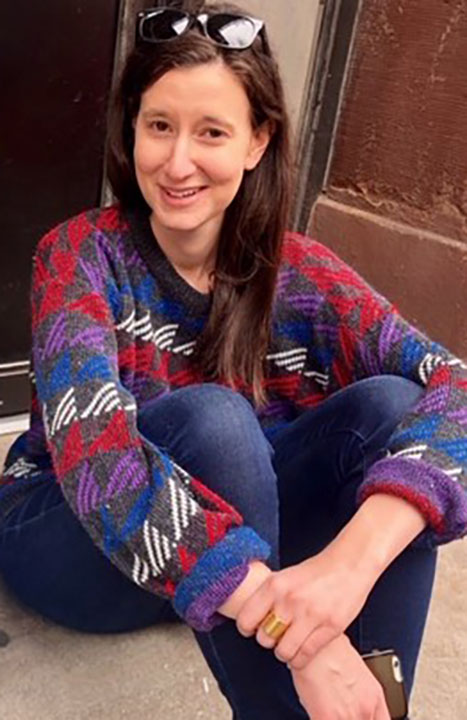 Erica Mann is a Queens-based playwright originally from Houston, Texas. She was a semi-finalist for a Lila Acheson Wallace Playwriting Fellowship, and her play Ditmas Park received special consideration from the subcommittee of readers at the American Playwriting Foundation for the Relentless Award. Her play, Proceed To Highlighted Route received a developmental workshop production at the Acadiana Repertory Theatre in Lafayette, Louisiana in December 2019. She was a member of Pipeline Playlab's Class of 2020 and Gingold Theatrical's 2019-2020 Speakers' Corner Writers' Group, and most recently completed a residency at Artists Repertory Theatre's Mercury Lab III, along with her podcast co-creators. MFA in Playwriting from The New School, 2018.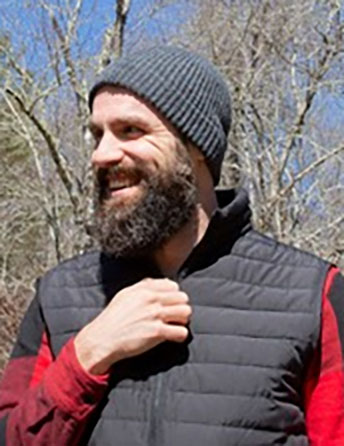 Seth McNeill is a playwright and theatre artist more or less from Mississippi. His plays deal with isolation and social alienation, repressed generational trauma, and whiteness through a quasi-absurdist, darkly comic lens. He is currently developing a play about internet rabbit holes and far-right radicalization, originally commissioned by Gingold Theatrical Group. His other plays have been developed and/or presented at Fresh Ground Pepper, Dixon Place, Fault Line Theatre, Amios NYC, and the Hambidge Center. He has been named a semi-finalist for the O'Neill, the Shakespeare's New Contemporaries Prize, and Primary Stages ESPA Drills. Seth lives with his wife Lori in a very old house in the Hudson Valley, and is re-learning all of that carpentry stuff his dad taught him.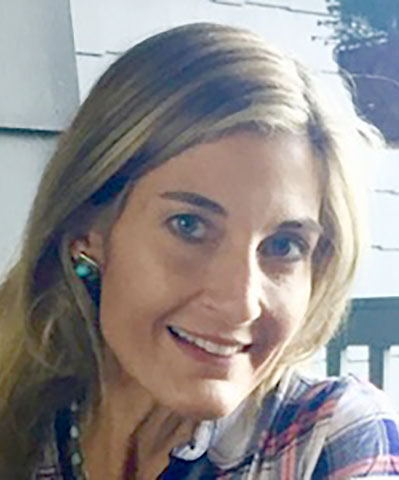 Michele A. Miller is a writer of plays, screenplays, fiction, and occasional poems whose writing often centers on strong yet vulnerable women trying to thrive in a turbulent world. Michele's play, Real Estate, was a semi-finalist in the American Okay Theatre Coop Playwriting Contest and her one-act, Products of Conception, was produced in the Estrogenius and Strawberry Festivals, and was semifinalist for Eden Prairie Players Collection of One-Acts. The New Perspectives Theatre produced her full-length comedy, Mother of God!, a Princess Grace Awards finalist, and her one-act Power Girls Support Group. During the pandemic Michele's plays have been presented virtually by Primary Stages, Naked Angels, Theatre Resources Unlimited, Fringe Black Box Festival, The Drawing Board and ScriptRead. Audio plays of her work have been produced by On Stage/Off-Stage and The Theatre of Others podcasts. Her short film, Change of Plans, has been selected or awarded at various international film festivals, including the 2021 Chelsea Film Festival.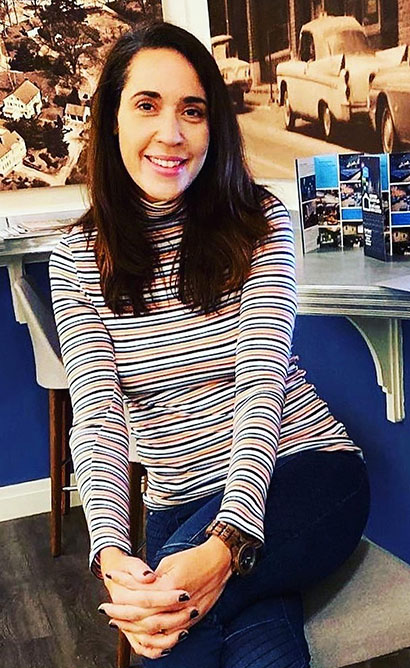 Serena Norr is a writer, playwright, and founder of Let's Make a Play, a playwriting program for kids and adults. Her plays have been performed at the Omaha Fringe Festival, White Plains Performing Arts Center, the New Deal Creative Arts Center, Westchester Collaborative Theater, The Players Theater with the Rogue Theater Festival and the NYC Short Play Festival, the Tank, the Flea, the University of Alabama as well as various productions over Zoom. She is a recent second-rounder at the Austin Film Festival for her full-length play, Agency for the Lost. Her play Other was published in Theatre Unbound's "Bittersweet" Monologue Collection and Zoom Like No One is Watching was published in the Untitled CoVid Short Play Anthology by Flower Song Press. Cut Out Fam will be published in ellipsis… literature & art Drama in April 2023 and Stocked will be published in the Stonecoast Review in June 2023. She is also a member of the Dramatists Guild, Westchester Collaborative Theatre, Cut Edge Collective, and participant in the 2021 Kennedy Center Playwriting Intensive and National Women's Theatre Festival (WTF) Directing Program (2022) and Producing/Directing Program (2023). For more information, visit http://www.serenanorr.com/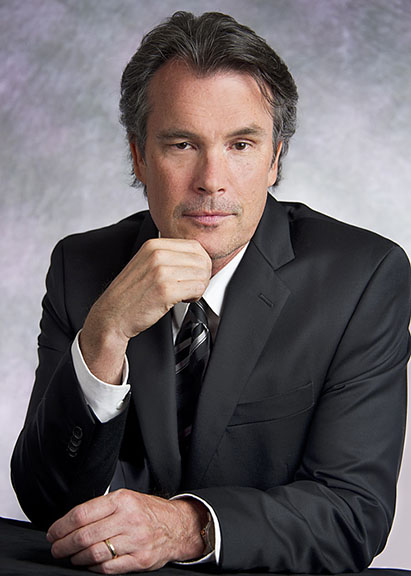 Sean O'Connor (Sean O'Connor–writersean.com): was a member of NYC's famed Circle Rep Theatre. Nine of his plays have won national Best New Play awards. They've all been published by both NextStage Press and JAC Publications, and they've all been produced in scores of theatres in NYC, and all across the country. One was produced in Dublin. Two others were translated and published in French, to be produced there by the Baz'Arts Company. He's written films for USA Network, and Nasser Entertainment. Three of his own screenplays won national awards. His work has garnered many grants and fellowships. He's also directed his work, as well as acted in it—plus, in scores of other plays, leads on two network TV shows and several indie films.
NEW WORK: He recently directed and acted in his short film, Summer of '70, based on his award-winning feature script, Imitate the Sun. He will direct the feature next summer. He recently directed his play Broken Birds, winning a 2nd Place award for Best One-Act at the SOOP Theatre Festival in Pelham, N.Y. Miss Hollywood, a new play (full-length like the rest that are mentioned), just won NETC's esteemed Aurand Harris Playwriting Award. It also was chosen, along with his award-winning plays New Truck for Paulie, World of Sinatras, Who Collects the Pain and the new Teenagers in Love to be distributed throughout the American school and university system for production. His play The Unraveling, recipient of a Puffin grant, and selected for the Actors Studio Elia Kazan Festival, is now also a screenplay. Who Collects the Pain will open again in NYC next year, directed by Chuk Obasi. World of Sinatras, produced in NYC by Project Rushmore (directed by Sydnie Grosberg Ronga), will open again next summer with Wisconsin's Future Stars Theatre Company. Teenagers in Love will open in NYC in March 2022, directed by Rob Urbinati. It is being workshopped this September with Saugerties, NY's Around the Bend Theatre Co. Another new one, Wound, won the nationally acclaimed Writers Digest Award, beating out over 6,000 other new American plays. It was a Semi-finalist for the O'Neill Playwrights Conference. Sean has just finished a TV pilot, King Dollar. He recently appeared onstage in NYC in Robert Chase's Let Me Fluff Your Pillow. He received his B.A. from Columbia University, and his M.F.A. in Creative Writing from Queens College.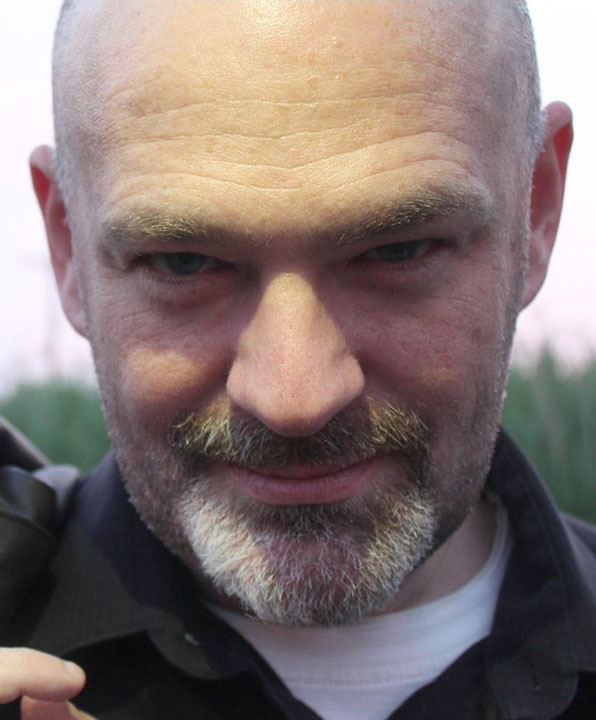 Brian C. Petti is an award-winning playwright who has been produced Next Year in Jerusalem was the winner of the Humboldt State University National Play Contest in California. Heroines, On the Expectation of White Christmases, Like Drowning, The Love Song of Sidney J Stein, and Banshee are published by Next Stage Press. Echoes of Ireland was produced in County Cork, Ireland by the Skibbereen Theatre Society and is published through Eldridge Plays and Musicals. Ten Seconds was produced by Motivational Theatre as winner of the Carlton E. Spitzer Excellence in Playwrighting Award. Love Song was part of the NYC Fresh Fruit Festival, and it was the winner of Las Vegas Little Theatre New Works Competition. Heroines had its world premiere at Cornerstone Theatre Arts in Goshen, NY. https://bcpkid.wixsite.com/pettiplays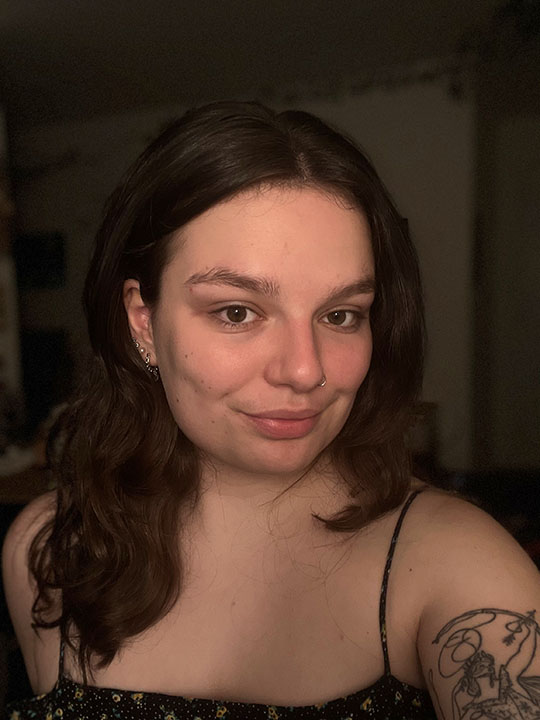 Leah Plante-Weiner (she/her) Originally from Montreal and based in New York, is currently attending Columbia University's playwriting MFA program, having just graduated from New York University with a BFA in dramatic writing. Leah's work has been produced through the Road Theatre, the Chain Theatre, Playwrights Horizons at NYU, SUNY Purchase, and the Broke People Play Festival. She is obsessed with the art of mythmaking and story-weaving, the body and its shadowy realms, the dreamlike and the grotesque, and obsession itself. You can find her on Instagram at @leah.annia.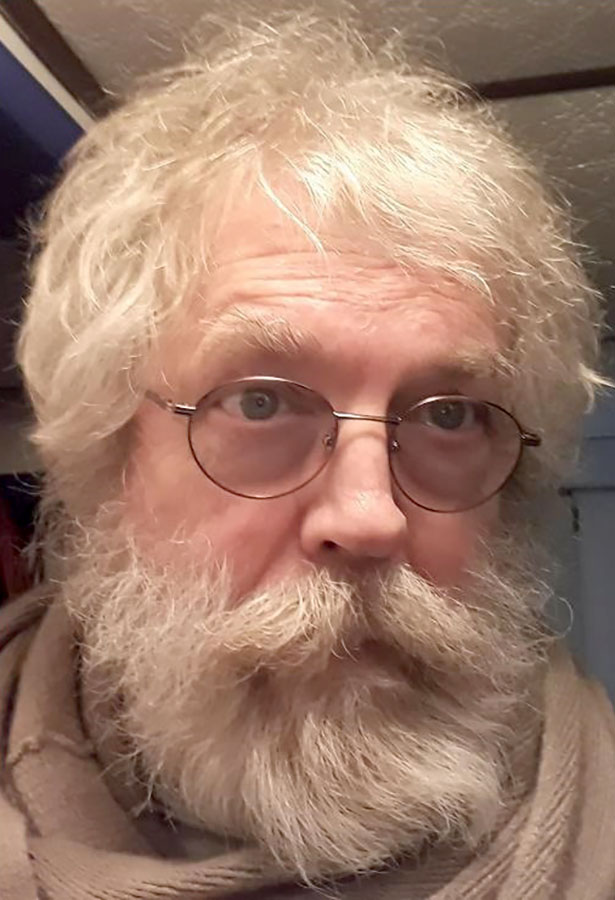 John Paul Porter Works include the five MacQuillin Plays – The Clan of the MacQuillins, Miz MacQuillin, Atlanta is Burning, A Woman on Fire, and Othaniel. Other plays include Three Days in Late Summer, Men and Women Talking Love and Sex and numerous one-acts, some of which may be seen at the Little Barn Theater which happens to be in his front yard. Each year grows over a thousand flowers all of which are given away. Good cook, rated chess player, Jeopardy contestant. After a thirty-year layoff began playing the piano again.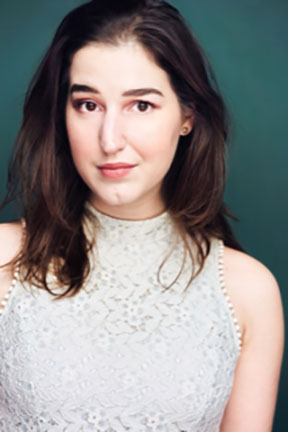 Erin Proctor is a writer, actor, and dramaturg based in NYC, but grew up in the Hudson Valley. Her chaotic attitude and queer Jewish identities often permeate through her work. Her play "Alternative Canon" was named Honorable Mention for the 11th Annual Jewish Plays Project. As an actor she has worked with Hartford Stage and the Hudson Valley Shakespeare Festival. She has a BFA in Acting from The Hartt School. She is also an Equity Membership Candidate and a member of the Dramatists Guild. Check out her website: erincproctor.com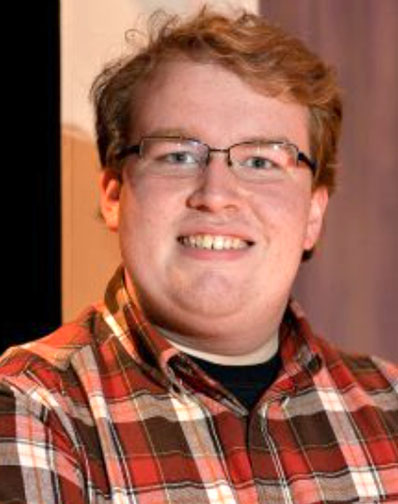 Matt Reichel studied theatre at Washington and Lee University and is a proud member of the Dramatists Guild of America. He has participated in many local productions, both on stage and off. His most recent play, Great Humanity, won a Theatre Association of New York State award for playwriting.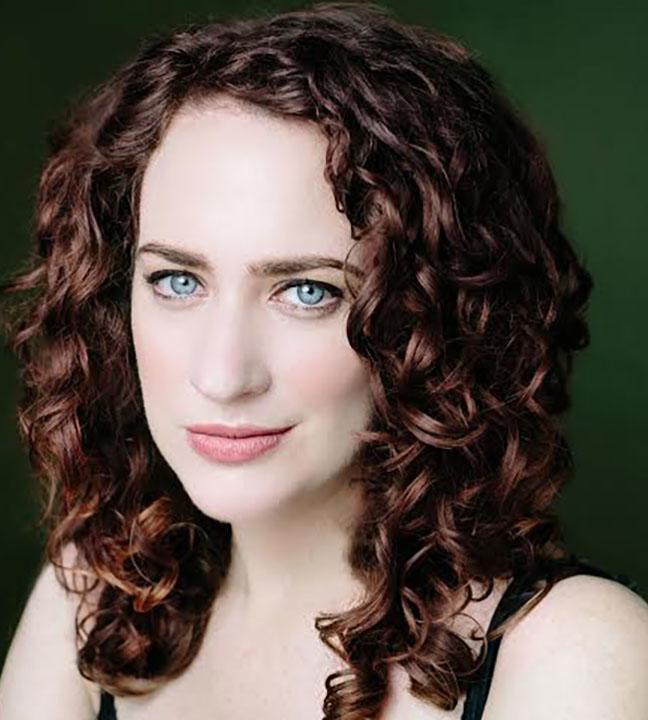 D.L. Siegel received her BA in English and Theater from Princeton University and her MFA in Playwriting from The New School for Drama. She was a member of The Amoralists' inaugural playwriting residency, 'Wright Club, from 2015-2016. Plays include: The Principles of Magic, Members Only, Untouched, Atalanta K.O., Like the Last, but where would they live?, and Chosen. D.L. also served as dramaturg and co-adaptor for Jeremy Duncan Pape's Woyzeck, F.J.F., mounted at The New Ohio Theatre by No-Win Productions. A born and raised New Yorker, D.L. currently resides in Brooklyn, NY with her playwright husband and their beloved corgi, Sancho Panza.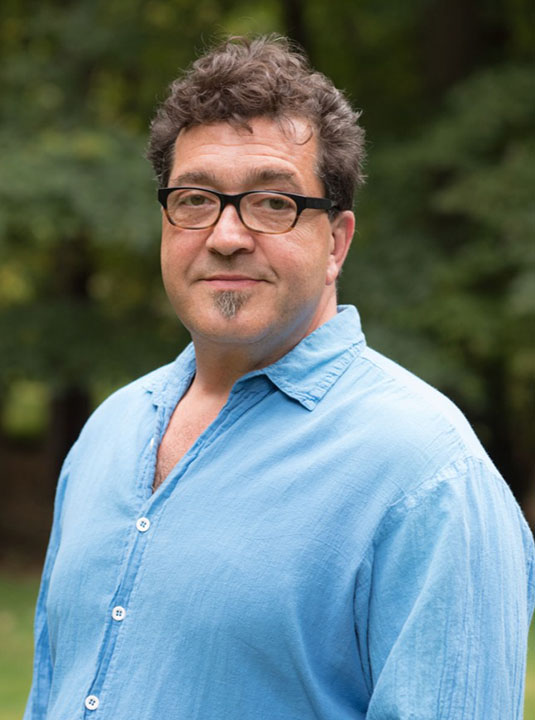 David Simpatico has been presented at major theatres around the globe, including London's Hammersmith Apollo, Williamstown Theatre Festival, Lincoln Center/Avery Fisher Hall, Edinburgh Fringe Festival, Franklin Furnace and New York Public Theatre.His musical adaptation of Twelve Angry Men, music and lyrics by Michael Holland, received its world premiere production in June, 2022 at Theatre Latte Da in Minneapolis, directed by Peter Rothstein. His grand opera, The Life and Death(s) of Alan Turing, with music by Justine F. Chen,received its world premiere at Chicago Opera Theater in March, 2023, also directed by Peter Rothstein. This last January, David directed a sold-out concert presentation of his new blues opera, That Hell-Bound Train, with composer Lisa DeSpain, at the National Opera Center in New York City. Career highlights include: The Screams of Kitty Genovese, (winner Jonathan Larson Award; music by Will Todd); book/stage adaptation of Disney's High School Musical; libretto for choral symphony, Garden of Light (composer Aaron Jay Kernis). Plays include: Mary, Macs, Secret of Life, Waiting for the Ball to Drop; Wilde about Whitman, Ex-Gay Bar.David is an alumnus of the Composer Librettist Development Program at American Lyric Theater. He holds an MFA in Creative Writing from Southern New Hampshire University. He has received support from Edward Albee Foundation, Millay Colony, NY Theatre Workshop, Eugene O'Neill Foundation and Rhinebeck Writer's Retreat. David is a proud member of the Dramatists Guild, and with playwright Darrah Cloud, is co-founder of A Howl of Playwrights in Rhinebeck, NY, where he lives with his husband and muse, Robert C. Strickstein.
Dan Smirlock (Special Needs) retired several years ago, stumbled into the world of Capital District theater, and hasn't managed to stumble out yet. He is appearing this summer in a staging of As You Like It by Will Kempe's Players. Last year, he performed his own monologue Merry Chrismukkah to All as part of Confetti Stage's annual Confetti Fest presentation of one-act plays. A one-act version of Special Needs was presented via Zoom as this year's selection for Albany Civic Theater's annual Playwrights' Showcase.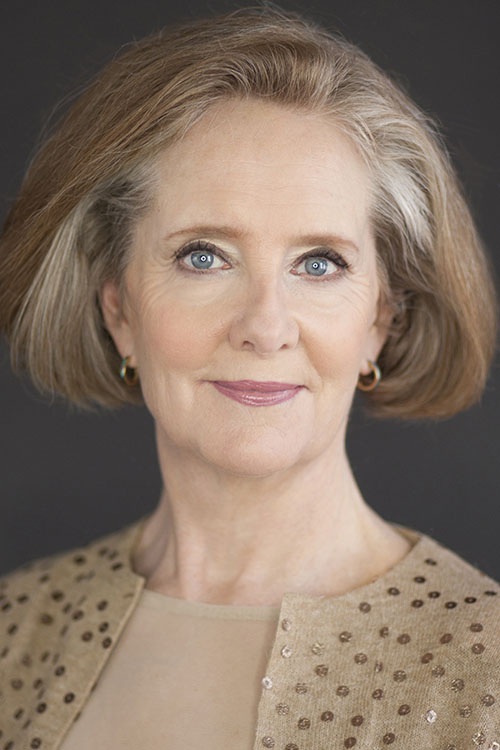 Leigh Strimbeck Plays written include: The Queen of Fenway Court: Isabella Stewart Gardner; Poor Bastard, both with Berkshire Voices Writers group at Great Barrington Public Theatre; Yours, 100 year celebration of Russell Sage College; devised plays MIRROR, MIRROR; I'm Not a Feminist But..; Waiting for Joe; plays co-written include: Berwick, America!, with Gerard Stropnicky, Here Be Dragons with Paul Outlaw; Letters to the Editor with the Bloomsburg Theatre Ensemble (BTE). Associate member of The Bloomsburg Theatre Ensemble (BTE); former artist in residence in the theater program at Russell Sage College; co-founder of WAM Theatre. Other regional theater acting and directing includes Storyhorse Documentary Theater; BTE; WAM; The Rep in Albany, NY; Saratoga Shakespeare; Shakespeare and Co (Understudy for Tina Packer, Mother of the Maid); and Berkshire Playwrights Lab. Feature films: UnCivil Liberties, Fighting for Freedom, Little BiPeep, Lifetime Movie Network's Off the Rails; Sleeping with My Student, and the short film Key Transitions and LifeQuest. Proud member of Actors' Equity Association and SAG/AFTRA. For reel and more info: leighstrimbeck.com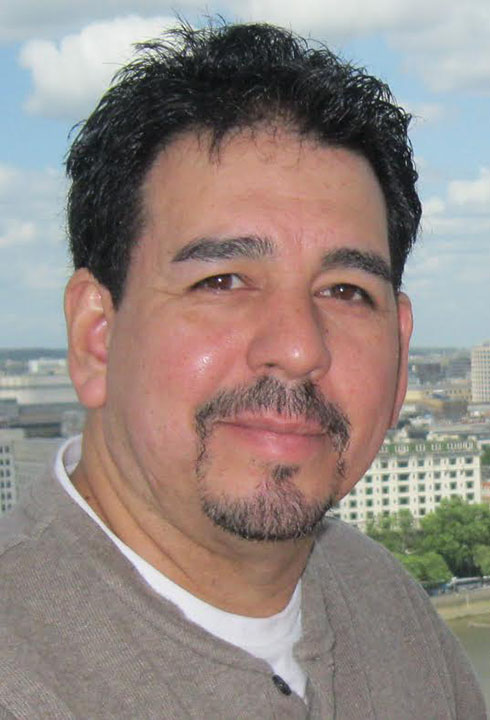 OVI VARGAS A graduate of the Boston Conservatory and a veteran of over 300 shows, an ex-Quarterback, basketball player, track star and martial artist, Ovi's career spans not only the sports world but the entire spectrum of show business from theatre to cabaret to cruise ships to television to film. He has worked nationally and internationally as an actor, singer, dancer, stunt man, director, choreographer, playwright, dramaturge, play-doctor, acting teacher, stage combat coordinator, and has served as artistic director of Stoneham Summer Theatre, Mission Hill Theatre Company in Boston, the Glove Theatre in upstate New York and Theatre By The Bay in New York. Ovi has also served as the resident director at the Third Eye Repertory, the Westside Repertory in New York, Madmen and Dreamers in New York and Millbrook Playhouse in Pennsylvania. Recent projects include the off-Broadway productions of Children of Children and Ferry Tales, the first New York revival of Urinetown, he wrote and directed the independent film Cobra's Wish, and wrote and directed the off-Broadway stage productions of Latin Heat and Sex! The Musical. His award-winning play Red Hook was optioned for Broadway. Other current projects include a Sitcom pilot for John Stamos under consideration, titled The Good Fella, a one-hour dramatic series called The Line (in development) and a coming-of-age period film, also under consideration, title King of the Maypole and the animated feature title The Christmas Tree. Selected past New York directing credits include: A Lie of the Mind, The Dining Room, The Big Funk, Leaded, Steel Magnolias, The Nerd, Godspell 2000 with Stephen Schwartz and the thirtieth anniversary production of Hair in New York just to name a few. Until recently, Ovi served as the Artistic Director of Theater By The Bay in New York.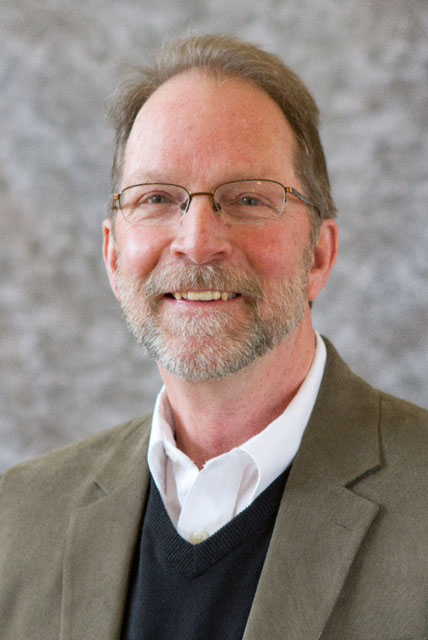 Dwight E. Watson is a playwright, essayist, and director. His plays have been produced and/or developed nationally and internationally by Studio Arena Theatre (NY), Springs Ensemble Theatre (CO), The Players Theatre (NYC), Poor Box Productions (India), Breakthrough Productions (Scotland), among others. Author of the book, Original Monologs that Showcase your Talent (Allworth Press/Skyhorse), Dwight's short plays and monologues are featured in several anthologies including The Best Ten-Minute plays of 2020 (Smith and Kraus) and Duo!: The Best Scenes for the 21st Century (Applause Books). As an essayist, his writing has appeared in The Chronicle Review, Ars Medica, Read 650, Still Point Arts Quarterly, and Cha: An Asian Literary Journal. Director of more than sixty productions for educational and professional theaters, Dwight is the recipient of numerous awards including the McClain-McTurnan-Arnold Excellence in Teaching. Professor of Theater and Lafollette Distinguished Professor of the Humanities Emeritus at Wabash College, Dwight now lives and works from his home in New York's Hudson Valley. He is a member of the Dramatists Guild, New Play Exchange, and the Howl of Playwrights.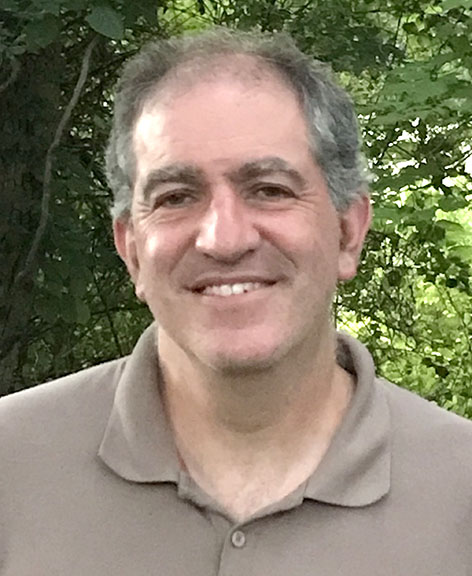 David Weinstein is a Judge of the New York State Court of Claims and an Acting Justice of the New York State Supreme Court. He previously worked in the counsel's office for three governors, ultimately serving as First Assistant Counsel from 2009 to 2011. In his only prior foray into theater, his short play The Dropout was performed in the 2018 Albany Civic Theater Showcase.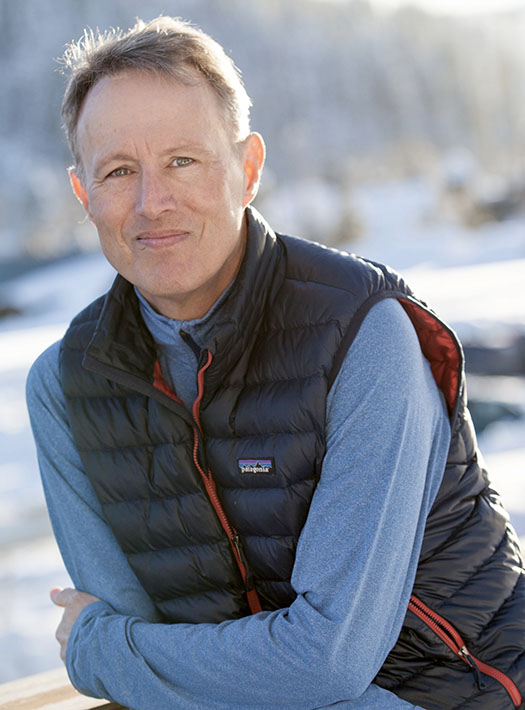 Chris Widney is a New York City area playwright, book writer and lyricist who tries to spend as much time as possible wandering around in the mountains. Full-length plays, Big, Fat And Ugly With A Moustache (Perry Street Theatre, NYC), Family Men (Arden, Philadelphia), The Normals (Luna Stage, NJ), Consumed (Barter Theatre, VA). Other full-lengths, one-acts, musicals and screenplays have been presented, read, work-shopped and honored in theatres and contests around the world including The Actors Theatre of Louisville, City Theatre, Miami and The Fire Rose Theatre in Los Angeles. He is co-author of a book about squash (the sport, not the vegetable), a member of The Dramatists Guild, the BMI Workshop, and a graduate of the Musical Theatre Writing Program at NYU. https://newplayexchange.org/users/10758/chris-widney