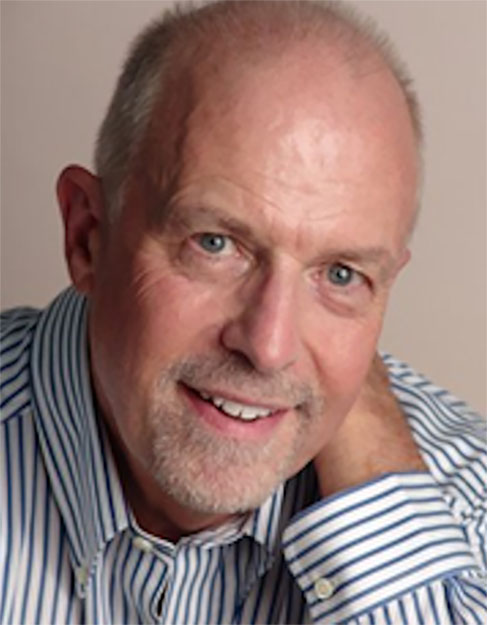 Bob Barnett's work has been produced or developed at Yale Rep, Victory Gardens, Walnut Street Theater, Mark Taper Forum, Ashland New Plays Festival, the Sundance Playwrights Lab, and the New York Fringe Festival. His plays include Sleeping With the Dead, A God By Another Name, One Good Tree, Colors at Sunset, Summer Crossing, The Hiroshima Daughter, Olympic Notions & Supply, and Symphony Pastorale. He also wrote the libretto for the opera Crazy Nora based on his radio drama. As Danceteller's Playwright in Residence, Mr. Barnett collaborated on Before Forever, a dance performance work that toured Russia and Lithuania. He is the recipient of three L.A. Dramalogue Awards, a Pennsylvania Arts Council Fellowship, and a Yaddo arts residency. He is a graduate of the David Geffen School of Drama at Yale where he was a swimming, singing frog in the world premiere of Stephen Sondheim's musical adaptation of Aristophanes' The Frogs.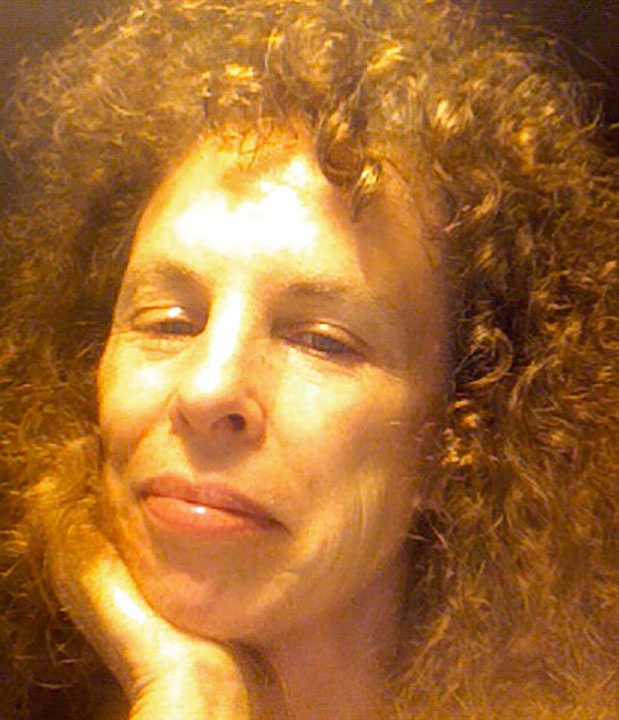 Barbara Blatner's Jane, Queen's Foole will be read as part of Centenary Stage's 2023 Women Playwrights Series. Hamlet Leaves England was produced on the Pittsburgh New Works Mainstage. Secret Places was produced in October by New Circle Theatre Company. Spell appeared in Toronto's Alumnae Theatre's New Ideas Festival, and as an audio play by the Open Door Playhouse. Light was read at the 2020 ATHE Conference; Two Sisters was produced on zoom by Spark Creative Works and read in the New Play Lab at the 2022 Inge Play Festival. Years of Sky (full-length) was produced by Scripts Up! at 59E59 Theatres (2013) and presented at the Great Plains Theatre Conference. No Star Shines Sharper, a verse play for Epiphany, was adapted for radio by New Voices/Public Media Foundation, published by Baker's Plays, aired repeatedly on Christmas eve on NPR stations, and acquired by New York's Museum of TV and Radio. New York Quarterly Books published Barbara's two poetry collections, The Still Position (2010) and Living with You (2012). Poetry, fiction and reviews have appeared in Beloved on this Earth, Heliotrope, House Organ, Poetry Northwest, The New York Quarterly, Lift, Apalachee Quarterly, 13th Moon, and others. Ms. Blatner teaches at the Hudson Valley Writers Center, and has been a fellow at many residencies, including Tyrone Guthrie Center, Blue Mountain Center, Banff Colony, Ragdale, Virginia Center for the Arts, Jentel Foundation and La Mama Umbria International Playwrights Retreat.
NPX link: https://newplayexchange.org/users/3713/barbara-blatner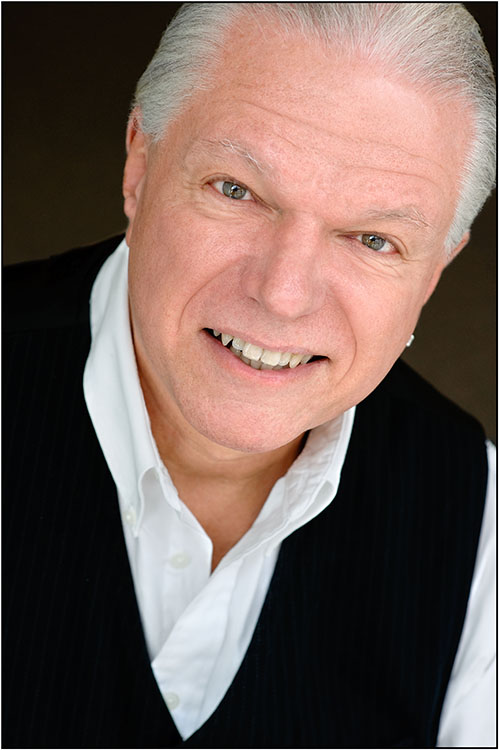 Brent Buell is a playwright, producer, director and novelist. His plays include The Gatewritten with Charles Moore; Wood Bars, which he wrote with Miguel Valentin for the opening of Lin-Manuel Miranda, John Buffalo Mailer and Tom Kail's Back House Productions; and, his Las Vegas spectacular, Undone Divaswith Madelene Capelle. He has taken the directorial helm on works including Iyaba Ibo Mandingo's unFRAMED; From Sing Sing to Broadway; Rosemary Hester's You Can't Leave That There; Mark Schultz's Deathbed and Josh Rivedal's The Gospel According to Josh. He wrote and directed The Terrors of Teri, a film for Ohio University's University College, and Goddess Film's award-winning comedy Moses. For ten years, Buell directed theater in New York's maximum-security prisons with plays ranging from John Steinbeck's Of Mice and Men to original works by prisoners. Those productions have earned praise from critics, including from The New York Times. His comedy Breakin' the Mummy's Code premiered inside Sing Sing and was the subject of an Esquire feature by bestselling author, John Richardson; and later this year, a feature film based on events surrounding that production will be released by Black Bear Pictures. His experiences provided the basis for his chapter "Drama in the Big House" in the book Performing New Lives, Prison Theater by Jonathan Shailor and in his upcoming memoir, Sing Sing Backstage. His novels include the political parody, Rapturous.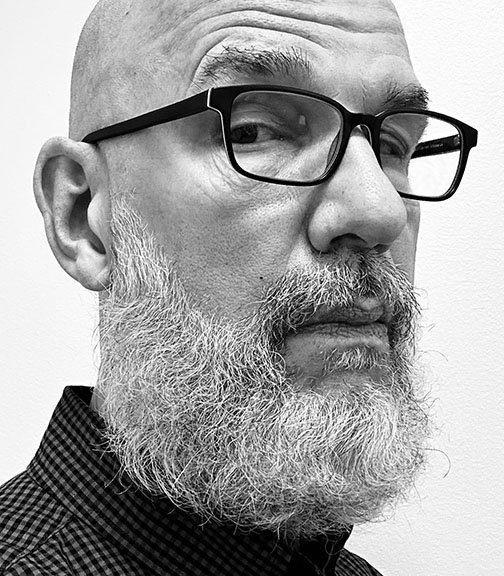 Leslie Bramm is the author of over 20 plays which have been produced, work-shopped and/or developed, regionally, internationally, off-Broadway, and independently by Variations Theatre Group, Three Crows Theatre, The Present Company, The Penobscot Theatre, The Actor's Theatre of Louisville, Emerging Artists, Theatre, Nicu's Spoon, The Edward Albee Last Frontier Conference, Rattle Stick, Reverie Productions, Playwrights Horizons/Tisch, Shelter Theatre Group, Gold Coast Theatre (Australia), Theatre La Monde (Paris), The West End Theatre (London), The Province Town Players, IATI Theatre, The Actors Studio and the Colorado Fine Arts Center, to name a few. Bramm is the recipient of a Stanley Drama Award (Oswald's Backyard) A Paul T. Nolan Award (Islands of Repair) A Tennessee Williams Literary Award (Big Ball). Bramm is a member of the Dramatist Guild, and the Actors Studio Playwright/Directors Workshop. He is a two-time finalist for the O'Neill Conference. His play A.B.C. was banned from the curriculum at SUNY college.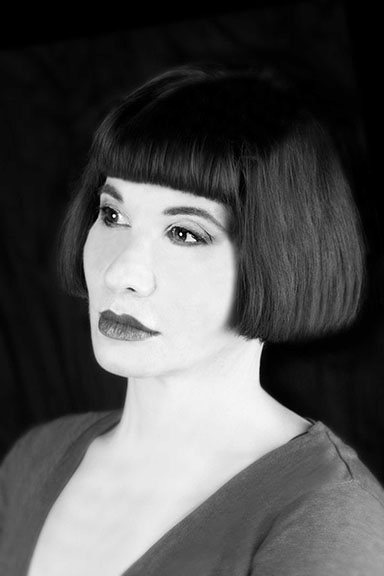 J. Thalia Cunningham is a neurodivergent playwright, travel writer, and photographer. Her work has been produced, performed, and developed at the Actors Studio Playwright/Directors Unit, AND Theatre Company, Artemisia Theatre, Congo Square Theatre, Dayton Playhouse FutureFest, Golden Thread's Re-Orient Festival, Hit & Run VII Short Comedy Festival, Living Room Theatre New Play Incubator, New Jersey Repertory Company, Panndora's Box New Play Festival, Pittsburgh Short Works Festival, Potpourri World Women Works, Red Fern Theatre, Rhinebeck Short Play Festival, Rhino Theatre, Rover Dramawerks, Short & Sweet Festival in Dubai, Australia, the Philippines, and Malaysia (award for best script), Siena College (commissioned work), and the WorkShop Theater Company. Publications include Unveiled, based on Cunningham's 7 trips to Afghanistan (Smith & Kraus' Best Ten-Minute Plays of 2014); Crossing the Line (Smith & Kraus' The Best Men's Stage Monologues, 2014 and Applause Theatre Books Best Contemporary Men's Monologues 2014); Child Soldier (Smith & Kraus' The Best Women's Stage Monologues, 2015); Ful Nabit (Smith & Kraus, Best Ten-Minute Plays of 2018); The Milk of Human Kindness (Applause Theatre Books Best Ten-Minute Plays, 2019); The Scottish Loo (Applause Theatre Books Best Ten-Minute Plays, 2020); First, Do No Harm (Next Stage Press, 2021); The Woodpile (Applause Theatre Books; Thirty Ten-Minute Plays by Women over Forty, 2021); Child Soldier (Applause Theatre Books, One Hundred Monologues from Plays by Women over Forty, 2021); Ejaculate Conception, (Smith & Kraus, The Best Ten- Minute Plays, 2022). Member of the League of Professional Theatre Women, The WorkShop Theater Company; the Actor's Studio Playwrights/Directors Unit; Honor Roll. Education: BA, The Johns Hopkins University. Cunningham has traveled to around 140 of the "official" destinations of the Traveler's Century Club, an organization of people who have visited at least 100 countries, which she has no intention of joining. She has written for national publications such as The New York Times Travel Supplement, Arthur Frommer, Diversion, and Specialty Travel Index. Her experiences include trekking with mujahedeen in Tora Bora, Afghanistan after sneaking over the Khyber Pass in a burqa disguised as an Afghan woman; participating in West African voodoo rituals; crocodile hunting with spear-toting Papua New Guinea natives; and talking her way out of an arrest (erroneous) for prostitution in the tribal area of Pakistan, while Pakistani soldiers aimed the nostrils of their AK-47s at her own. Cunningham is grateful for continuous opportunities to enter intimate worlds of a broad spectrum of humanity. Her first-hand knowledge of people in crisis influences her work, allowing her to explore society's most challenging issues and serve as catalyst for further reflection.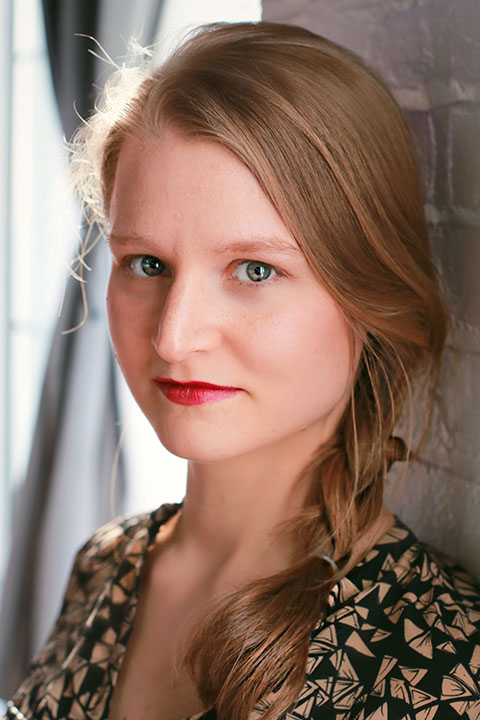 Emily J. Daly is a playwright currently based in Beacon, NY. As a writer, Emily's work has been presented in New York City by Rattlestick Playwrights Theater, Primary Stages, Stable Cable, and Gi60; and regionally at Great Plains Theater Conference, Capital Fringe, foolsFURY Factory Parts, and Rhinofest. Her production credits include A Beautiful Day in the Garden of Eden at the Sam French Off Off Broadway One-Act Festival (Heideman Award finalist), and #yourmemorial (nominated for a 2019 NYIT Award for Best Original Full-Length Script), which was produced by Pigeonholed at the HERE Arts Center. She is an alum of the Speakers' Corner at Gingold Theatrical and Middle Voice at Rattlestick Playwrights Theater. Her screenwriting credits include the film short In Case We Get Found (winner at NYMA, Flow Festival, Frostbite International, Hollywood Gold, & Couch Film Festival); pilot Sox News with Martian Media (Best Writing at ITVF 2015); and digital series SPARKLE: A Don Quixote Story with InstaMiniSeries. She also wrote for the audio series MTA: Ride or Die with Rattlestick Playwrights Theater, and she was a semi-finalist for the 2023 Screencraft Pilot Competition. Emily is also the senior producer for Our Body Politic, a nationally-syndicated radio show and podcast that centers women of color in politics and civic life. She earned her BA at Johns Hopkins University as a Bloomberg Scholar, and recently graduated from The New School for Drama with her MFA in Playwriting.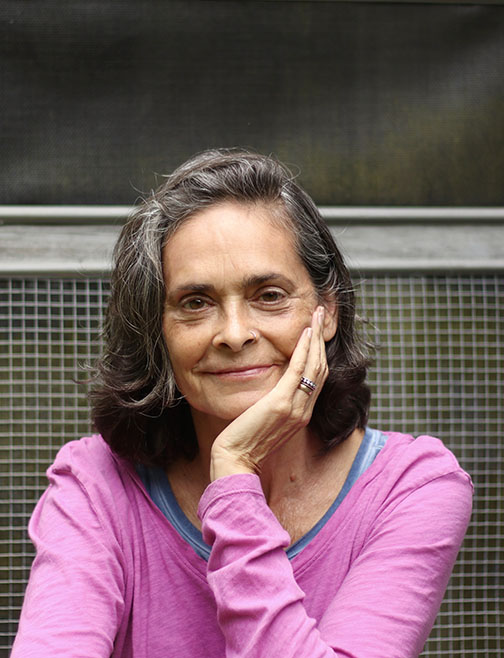 Phoebe Farber's plays have been seen around New York and New Jersey, including The Fringe Festival (NYC—best bet), Dixon Place, Emerging Artist's Theatre, Luna Stage, Vivid Stage, Jersey City Theater Center and Norah's Playhouse, Her Treehouses was commissioned by Luna Stage as part of the 280 Project, a play series looking at the history of the city of Orange, NJ. Her play Psychodrama was part of Vivid Stage's 2019 season. Exit Interview, a short play about one man's reckoning with "me too" will have a reading at Irvington Theater's 2023 short play festival. Residencies include the Ground and Field Theater Festival at UC Davis, The Emerging women Playwrights at Writer's Theater of NJ and A Stage of Her Own in Montclair, NJ. Phoebe is a practicing psychotherapist and University professor. She leads workshops in the U.S. and abroad about the psychology of the creative process.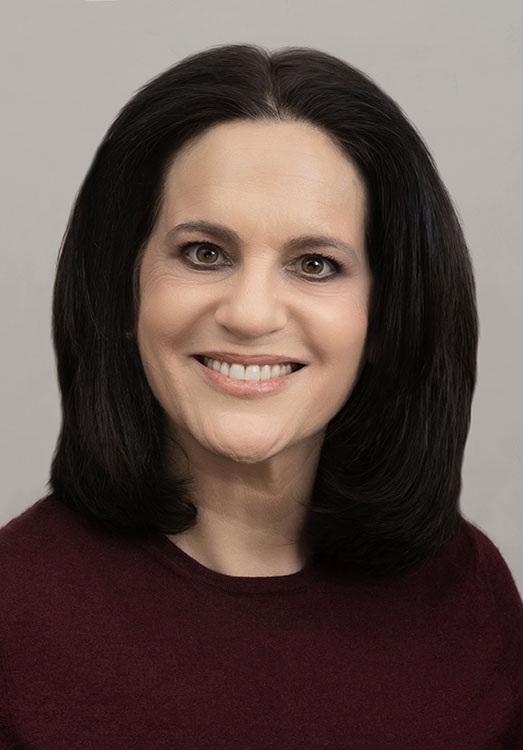 Jessica Feder-Birnbaum's plays have had readings, workshops, and productions in New York, regionally, and virtually. Publications: Best Women's Stage Monologues of 2022, Best Women's and Best Men's Stage Monologues of 2023 (Smith & Kraus). Member: Dramatists Guild. Honor Roll! Full Circle Cohort/Board Member Clutch Productions. Initiating Artist: Jewish Theatre Circle. League of Professional Theatre Women. www.jessicafeder-birnbaum.com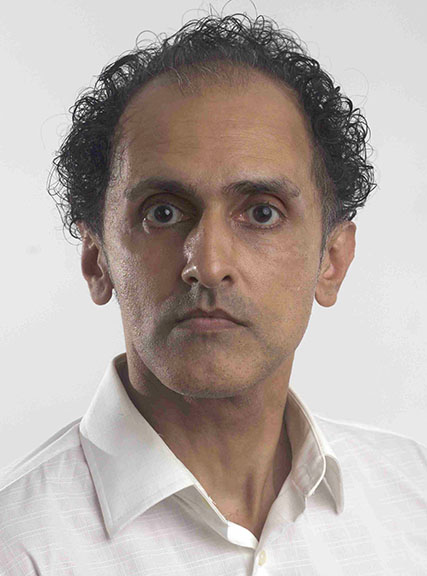 Maximillian Gill was born in India and received his master's in creative writing in California. He is currently based in New York. His work has been staged by a number of companies and festivals including the Liverpool Arab Arts Festival in Liverpool, the Hollywood Fringe Festival in Los Angeles, Theatre West in Los Angeles, the New York Fringe Festival, the Abingdon Theatre Company, and the New York City Children's Theater. Much of his work can be read on New Play Exchange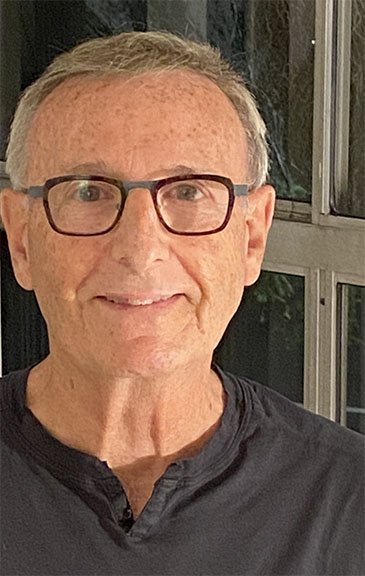 Richard Gotti likes to write dynamic roles for mature actors— roles that rub against stereotypes and challenge society's prescriptions for aging. His plays have been produced by The CENTER for Performing Arts at Rhinebeck (CENTERstage & Warrior Productions) and The Tivoli Players, and by radio station WGXC at a live performance at the Red Dot in Hudson. The Little Fish Theatre in Los Angeles recently selected one of his plays as a semi-finalist. The Albany Civic Theater featured his work in its Playwright's Showcase, and The Hudson Valley Writers Guild and Theatre Voices chose one of his short stories for a dramatic reading at the RPI Cultural Center. A recent short story was a finalist in the Lost in Words international competition and will be featured in the soon to be launched Story Gremlin. His short fiction has appeared in Chautauqua, and he co-authored the nonfiction book, Overcoming Regret (Bantam). A former college teacher and psychotherapist, he holds an MFA in literature and writing (fiction) from Bennington College and membership in The Dramatists Guild of America and Plays in Progress (PIP) in Hudson.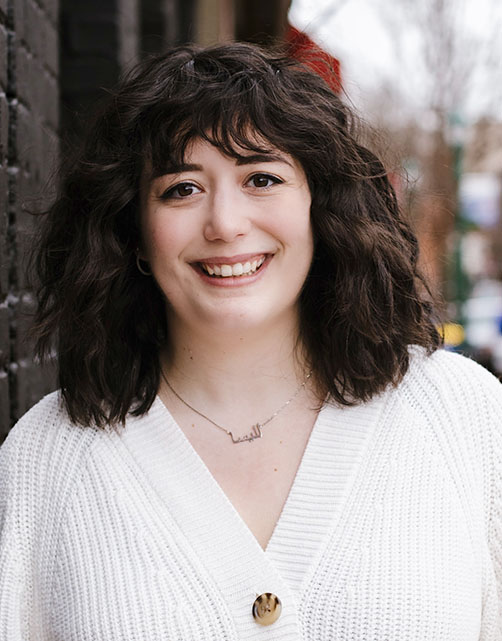 Alyssa Haddad-Chin (she/her) is a Brooklyn-based playwright, screenwriter, and educator of Lebanese and Italian descent. She is currently a 2022/23 Writing Fellow at The Playwright's Realm, a member of Under Construction 3 at The Road Theatre, a participant in The Keegan Theatre's upcoming 2023 Boiler Room Series, and a 2023 member of the Moxie Arts Incubator. She is a member of The Fled Collective. Her plays have received semi-finalist recognition from the Lanford Wilson New American Play Festival, American Blues Theater Blue Ink Award, Normal Ave's NAP series, and twice for the Bay Area Playwright's Festival. She has also been a finalist for The Playwright's Realm's 2021 Writing Fellowship, Ensemble Studio Theatre's Youngblood, and the Dramatists Guild Foundation Fellowship. Her plays have been developed at Art House Productions, The Workshop Theater, The Athena Project, and more. She has taught writing workshops with Art House Productions, Circle World Arts, In Full Color Productions, and is a graduate of the Teaching Artist Project. She is a proud member of the Dramatists Guild. MFA: NYU Tisch School of the Arts. alyssahaddad.com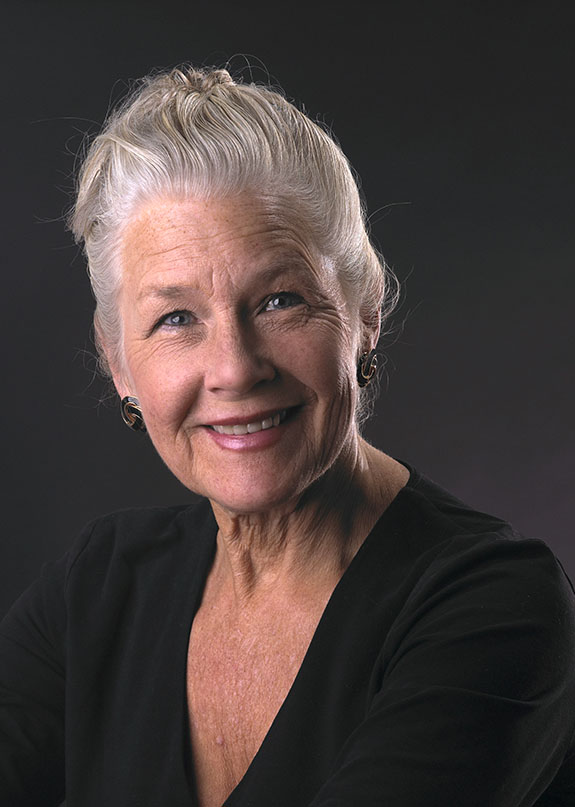 Elisabeth Henry lives with her husband in Hunter, New York. In Spring of 2023, two films – Linoleum (Jim Gaffigan and Rhea Seehorn) and Paint (Owen Wilson) – made the rounds of theaters nationally. Elisabeth has enjoyed a lively career as a writer in various venues. Straight out of college she was assistant to Helen Gurley Brown at Cosmopolitan. After that, she did book jacket writing at Random House, copywriting at Young and Rubicam and Grey Advertising, free-lance writing for The Village Voice, The Soho News, The American Kennel Club Gazette and various small presses that advertised and reviewed Off Broadway Theater. More currently, she wrote for The Mountain Eagle, The Woodstock Times, and Kaatskill Life. She wrote a long piece about Maude Adams for The Tri-County Historical Society Magazine, and that was used as material for a course on Adams' life. She contributed a short play to The Love Play, that went up in Spring 2022, directed by Willo Clare Hausman, which was nominated for Best New Play in the Chronogrammies.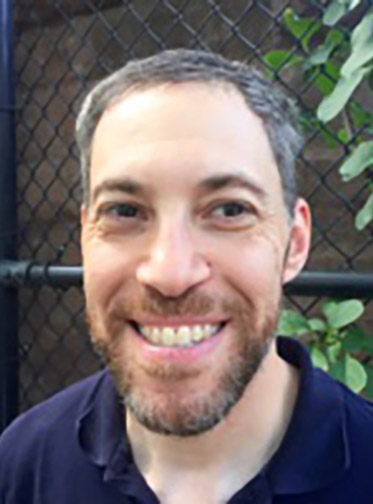 Jonathan Kravitz's plays have been produced in New York City, England, and Dallas. His play, Sing Sing, was a semi-finalist for the Eugene O'Neill Playwrights Conference. His play, Insomnia, was a finalist for the Summer Scribes Series for 12 Peers Theater, and was selected as a semi-finalist for the Eugene O'Neill Playwrights Conference. Prayer was produced at the New York City Fringe Festival and was a semi-finalist in the annual Reverie Productions Play competition in New York. Prayer was also produced by Nouveau 47 in Dallas. Jonathan's play, Better Lucky Than Smart, was produced by Manhattan Theatre Source. The Wild Root Company is currently developing several of his plays. His short play, Mr. Crispy, was produced by Nouveau 47 in Dallas and has been published by the Iris Literary Journal. Violins was one of the winners of the Bite-Sized International Playwriting Competition and was performed at the Brighton and Edinburgh Fringe Festivals, and was an audience favorite at the 2010 InGenius short play festival in New York City. His short comedies, Get Bruised and Get Bruised, Part II, were also produced in New York. His short stories have been published in a variety of journals and his novel, How We Were Before, is forthcoming from Running Wild Press in 2024. Jonathan holds an MA in Cinema Studies from NYU and an MFA from Queens College where he was a Louis Armstrong resident. He teaches fiction and dramatic writing in New York City and drama at FIT, State University of New York. His hobbies include swing dancing and jazz trumpet.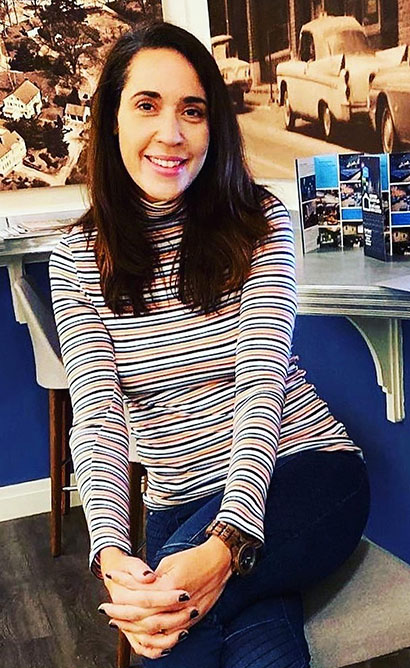 Serena Norr is a writer, playwright, and founder of Let's Make a Play, a playwriting program for kids and adults. Her plays have been performed at the Omaha Fringe Festival, White Plains Performing Arts Center, the New Deal Creative Arts Center, Westchester Collaborative Theater, The Players Theater with the Rogue Theater Festival and the NYC Short Play Festival, the Tank, the Flea, the University of Alabama as well as various productions over Zoom. She is a recent second-rounder at the Austin Film Festival for her full-length play, Agency for the Lost. Her play Other was published in Theatre Unbound's "Bittersweet" Monologue Collection and Zoom Like No One is Watching was published in the Untitled CoVid Short Play Anthology by Flower Song Press. Cut Out Fam will be published in ellipsis… literature & art Drama in April 2023 and Stocked will be published in the Stonecoast Review in June 2023. She is also a member of the Dramatists Guild, Westchester Collaborative Theatre, Cut Edge Collective, and participant in the 2021 Kennedy Center Playwriting Intensive and National Women's Theatre Festival (WTF) Directing Program (2022) and Producing/Directing Program (2023). For more information, visit http://www.serenanorr.com/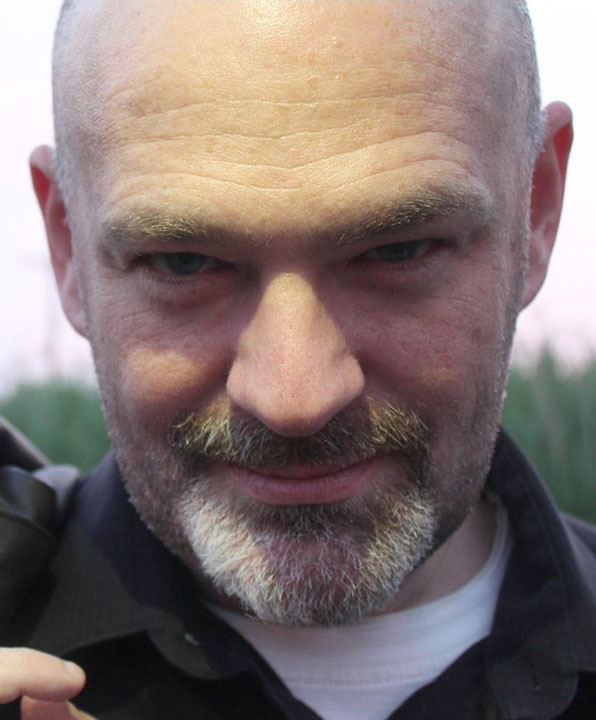 Brian C. Petti is an award-winning playwright who has been produced Next Year in Jerusalem was the winner of the Humboldt State University National Play Contest in California. Heroines, On the Expectation of White Christmases, Like Drowning, The Love Song of Sidney J Stein, and Banshee are published by Next Stage Press. Echoes of Ireland was produced in County Cork, Ireland by the Skibbereen Theatre Society and is published through Eldridge Plays and Musicals. Ten Seconds was produced by Motivational Theatre as winner of the Carlton E. Spitzer Excellence in Playwrighting Award. Love Song was part of the NYC Fresh Fruit Festival, and it was the winner of Las Vegas Little Theatre New Works Competition. Heroines had its world premiere at Cornerstone Theatre Arts in Goshen, NY. https://bcpkid.wixsite.com/pettiplays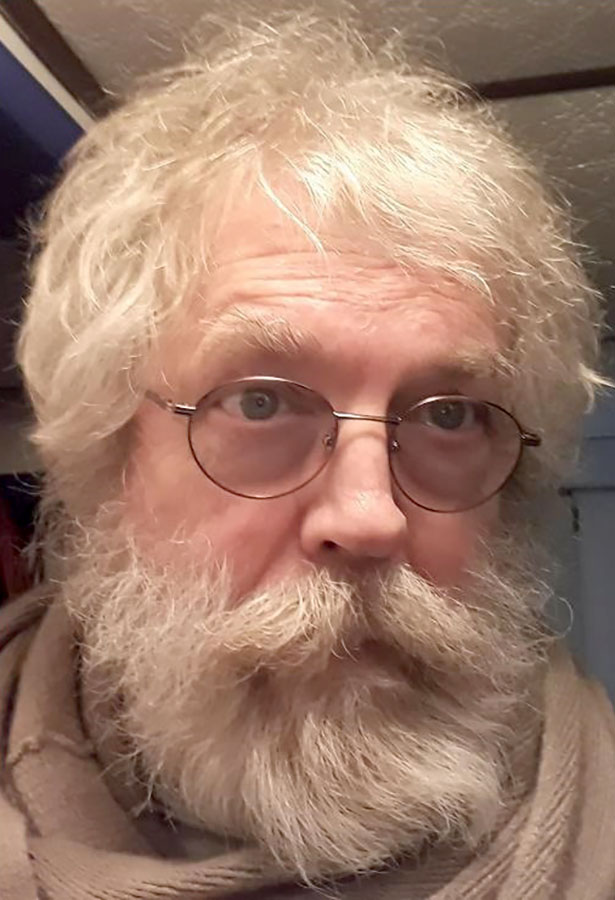 John Paul Porter Works include the five MacQuillin Plays – The Clan of the MacQuillins, Miz MacQuillin, Atlanta is Burning, A Woman on Fire, and Othaniel. Other plays include Three Days in Late Summer, Men and Women Talking Love and Sex and numerous one-acts, some of which may be seen at the Little Barn Theater which happens to be in his front yard. Each year grows over a thousand flowers all of which are given away. Good cook, rated chess player, Jeopardy contestant. After a thirty-year layoff began playing the piano again.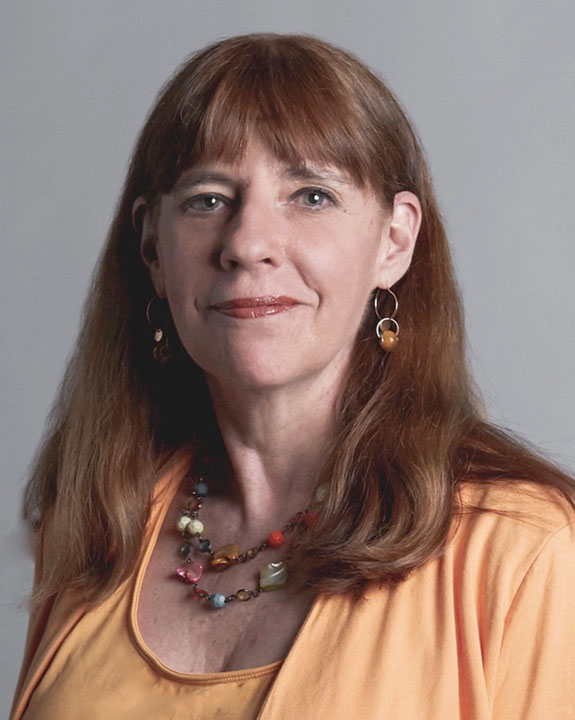 Kathryn Ryan's recent productions include: Hannah and Greyson (PlayGround NY People's Choice Award); Getting In (LES Play Festival, NYC; Tri-State Theatre Festival, NJ; Pan Theater, Oakland CA); The End Of The Middle (Round The Bend Theatre, Bedford NY); Three Months To The Day (William Inge Festival, Kansas); Wallowich @ Home, Alone (York Theater, NYC); Lilli Marlene (June Havoc Theater, NYC); Sisterhood Is Difficult (HERE Arts, NYC); The Road Not Taken (Neighborhood Playhouse, NYC).A member of the Dramatists Guild, she's a graduate of NYC High School of Performing Arts and SUNY Purchase. She studied playwriting at Ensemble Studio Theatre, was a longstanding member of Charles Maryan's Workshop and is a current member of PlayGround NY Writer's Pool. Special thanks to the very special people at Round The Bend Theatre for their continued support!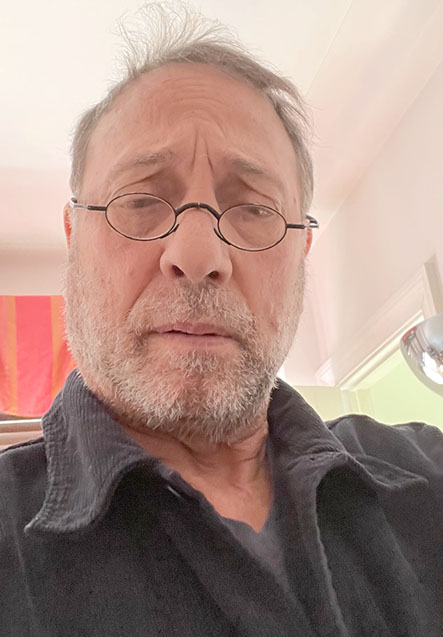 Charles (Chuck) Simon is a member of the New Circle Theatre's writers' group. The author of Building a Successful Volunteer Culture and the novel Talmud Night. He spent decades studying volunteerism and gender. His ten-minute play, A Very Important Roll was produced this past Fall. He creates, dramadies, comedies and plays of serious nature.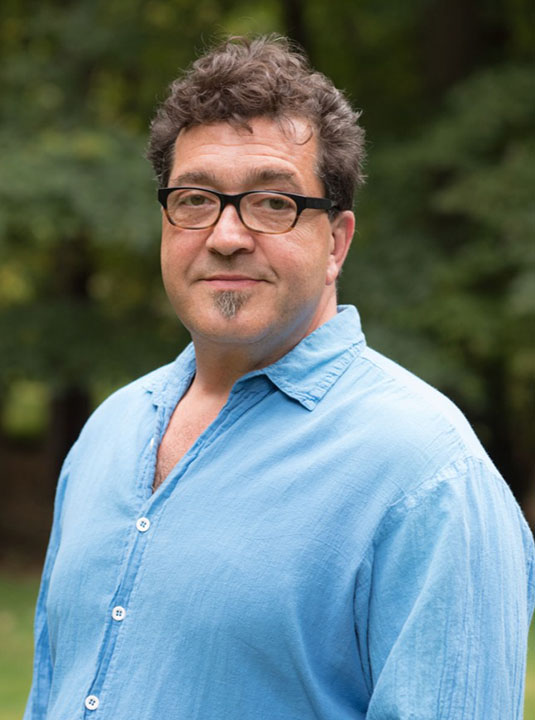 David Simpatico has been presented at major theatres around the globe, including London's Hammersmith Apollo, Williamstown Theatre Festival, Lincoln Center/Avery Fisher Hall, Edinburgh Fringe Festival, Franklin Furnace and New York Public Theatre.His musical adaptation of Twelve Angry Men, music and lyrics by Michael Holland, received its world premiere production in June, 2022 at Theatre Latte Da in Minneapolis, directed by Peter Rothstein. His grand opera, The Life and Death(s) of Alan Turing, with music by Justine F. Chen,received its world premiere at Chicago Opera Theater in March, 2023, also directed by Peter Rothstein. This last January, David directed a sold-out concert presentation of his new blues opera, That Hell-Bound Train, with composer Lisa DeSpain, at the National Opera Center in New York City. Career highlights include: The Screams of Kitty Genovese, (winner Jonathan Larson Award; music by Will Todd); book/stage adaptation of Disney's High School Musical; libretto for choral symphony, Garden of Light (composer Aaron Jay Kernis). Plays include: Mary, Macs, Secret of Life, Waiting for the Ball to Drop; Wilde about Whitman, Ex-Gay Bar. David is an alumnus of the Composer Librettist Development Program at American Lyric Theater. He holds an MFA in Creative Writing from Southern New Hampshire University. He has received support from Edward Albee Foundation, Millay Colony, NY Theatre Workshop, Eugene O'Neill Foundation and Rhinebeck Writer's Retreat. David is a proud member of the Dramatists Guild, and with playwright Darrah Cloud, is co-founder of A Howl of Playwrights in Rhinebeck, NY, where he lives with his husband and muse, Robert C. Strickstein.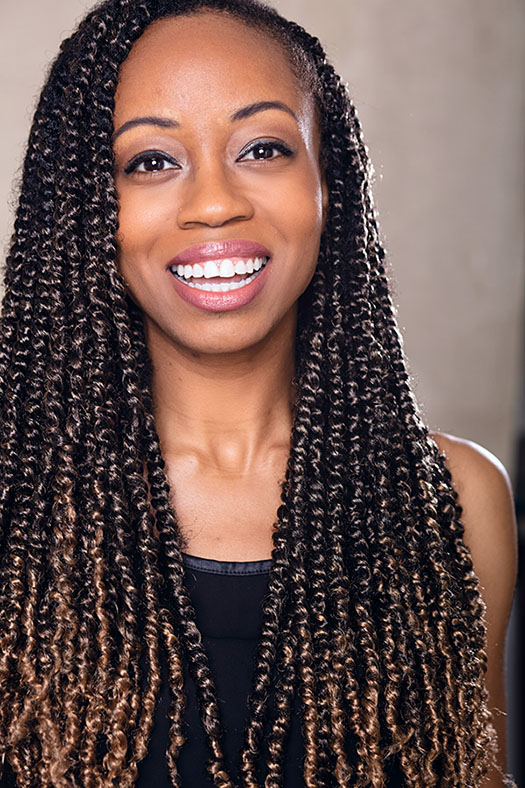 Chandra Thomas is a writer-actor-producer originally from New York. As a playwright, her work has been presented at Primary Stages, Barrow Group, Naked Angels, Upright Citizens Brigade Theatre, Downtown Urban Theatre Festival, HERE Arts Center, Vivid Stage, Passage Theatre, among others. Chandra's most recent plays, The Buzzer and …Of Champions, were just named Finalists in the Blue Ink Playwriting Award. She also recently completed as an Echo Theater Young Playwrights Fellow. On the television side, Chandra has staffed on the Emmy-nominated farewell season of the CBS multi-cam comedy Mom, the single-cam comedy Tacoma FD, and an adult-animated comedy series for Amazon. She's currently developing an hourlong series based on …Of Champions. As an actor, her credits include roles in theatre, television, film and digital. She earned BA degrees in Theatre and Sociology from Vanderbilt University and holds an MFA from Columbia University. Chandra's the proud child of immigrants has gleefully lived all over the country and around the world, and absolutely loves baseball.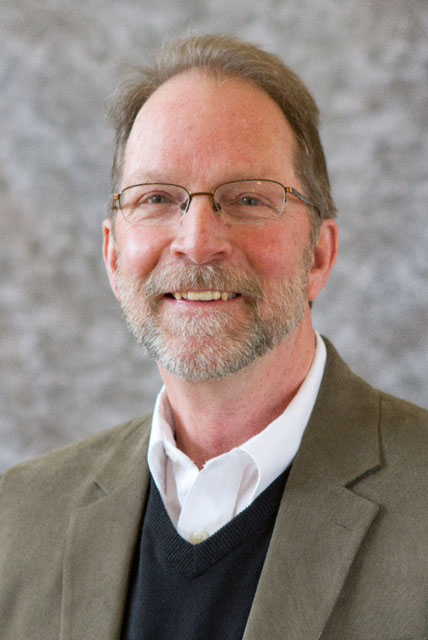 Dwight E. Watson is a playwright, essayist, and director. His plays have been produced and/or developed nationally and internationally by Studio Arena Theatre (NY), Springs Ensemble Theatre (CO), The Players Theatre (NYC), Poor Box Productions (India), Breakthrough Productions (Scotland), among others. Author of the book, Original Monologs that Showcase your Talent (Allworth Press/Skyhorse), Dwight's short plays and monologues are featured in several anthologies including The Best Ten-Minute plays of 2020 (Smith and Kraus) and Duo!: The Best Scenes for the 21st Century (Applause Books). As an essayist, his writing has appeared in The Chronicle Review, Ars Medica, Read 650, Still Point Arts Quarterly, and Cha: An Asian Literary Journal. Director of more than sixty productions for educational and professional theaters, Dwight is the recipient of numerous awards including the McClain-McTurnan-Arnold Excellence in Teaching. Professor of Theater and Lafollette Distinguished Professor of the Humanities Emeritus at Wabash College, Dwight now lives and works from his home in New York's Hudson Valley. He is a member of the Dramatists Guild, New Play Exchange, and the Howl of Playwrights.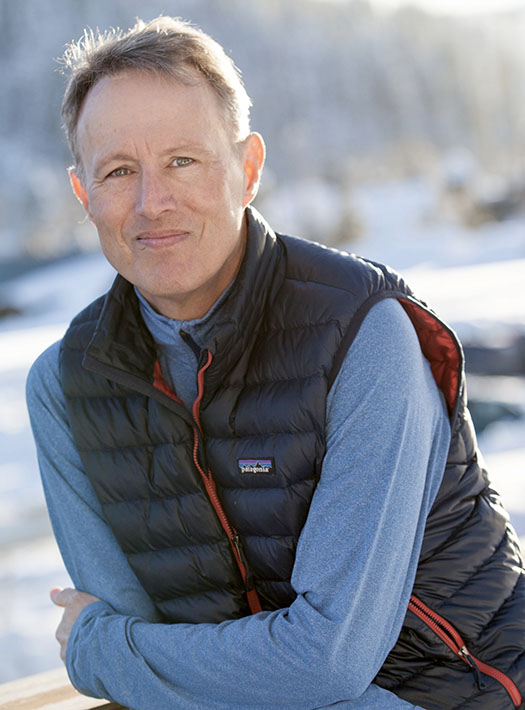 Chris Widney is a New York City area playwright, book writer and lyricist who tries to spend as much time as possible wandering around in the mountains. Full-length plays, Big, Fat And Ugly With A Moustache (Perry Street Theatre, NYC), Family Men (Arden, Philadelphia), The Normals (Luna Stage, NJ), Consumed (Barter Theatre, VA). Other full-lengths, one-acts, musicals and screenplays have been presented, read, work-shopped and honored in theatres and contests around the world including The Actors Theatre of Louisville, City Theatre, Miami and The Fire Rose Theatre in Los Angeles. He is co-author of a book about squash (the sport, not the vegetable), a member of The Dramatists Guild, the BMI Workshop, and a graduate of the Musical Theatre Writing Program at NYU. https://newplayexchange.org/users/10758/chris-widney