COMING EVENTS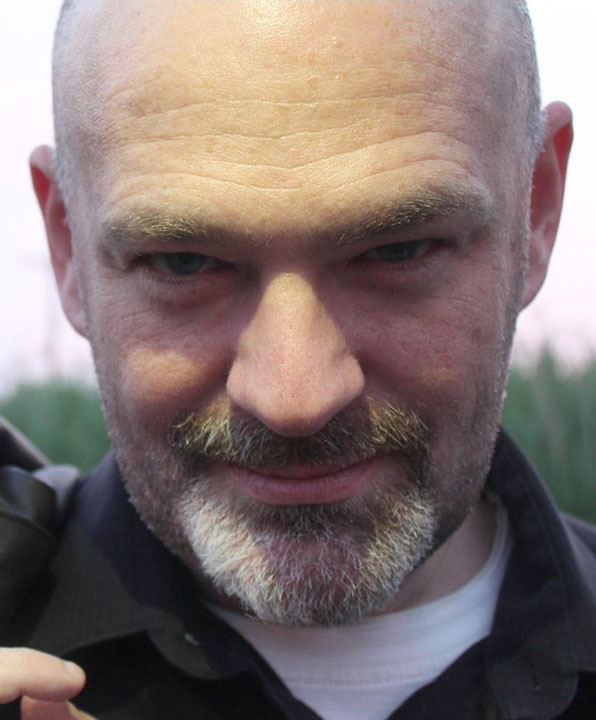 Saturday, May 27, 6:00 pm
Breathe by Brian C. Petti
A table reading directed by Sydnie Grosberg Ronga
Saugerties Public Library Garden
91 Washington Avenue, Saugerties, NY
(bring a chair or blanket – Rain location: Community Room)
When an autistic woman, after a strange encounter with a county fair clown, wakes up the next morning without autism, she and her parents have to come to grips with this new reality. As both father and mother get to know their non-autistic daughter and her excitement they must come to grips with redefining everyone's roles in this family. Breathe is about the nature of parenthood and redefining oneself in the face of ever-changing familial relationships.
Featuring: Lora Lee Ecobelli, Erin Hebert, Matthew Kuriloff,
Maria Elena Maurin, Jared Reinmuth
---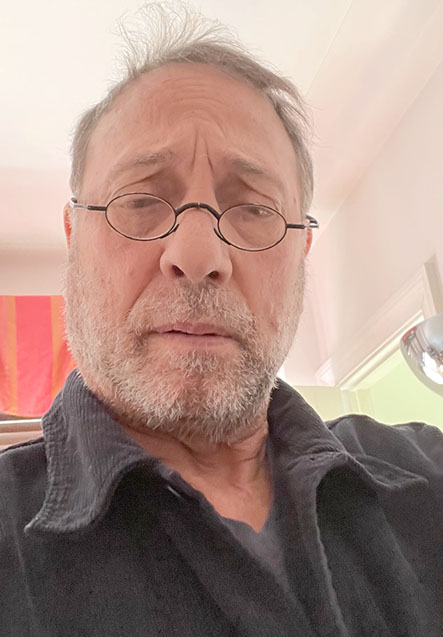 Monday, June 12, 7:00 pm
The Narrow Bridge by Charles Simon
A table reading directed by Sydnie Grosberg Ronga
Mescal Hornbeck Community Center, 56 Rock City Road, Woodstock
Hosted by Performing Arts of Woodstock
How many of us are lucky enough to have a "great love?"
What constitutes a great love? And can it overcome seemingly overwhelming odds?
Can a driven young rabbinical student overcome both gender prejudice and have a life with an equally driven non-Jewish actor? That remains to be learned because Life is a Narrow Bridge and the only thing to fear is…
Featuring: Rebecca Brown Adelman, Joe Bongiorno, Sharon Coughlan, Katie Lerner-Lam, Blake Pfeil
---

We hope that you will help Round the Bend Theatre in it's Mission to develop Plays and Playwrights. You can use this link to connect to PayPal or if you would like to send a check, send to:
Round The Bend Theatre Inc.
91 Partition Street, Ste 2
Saugerties, NY 12477
Photos from our last reading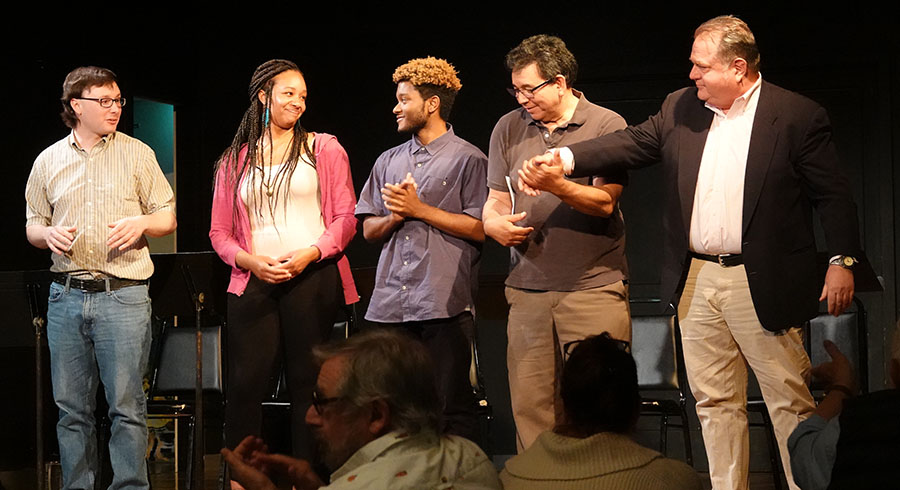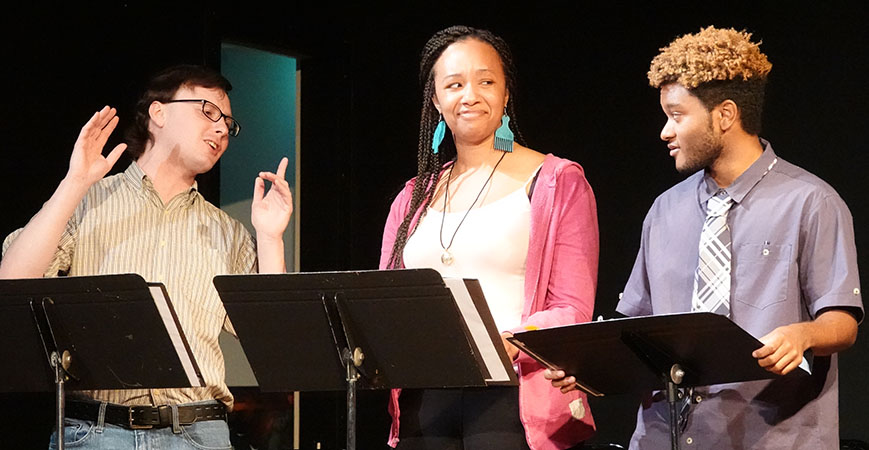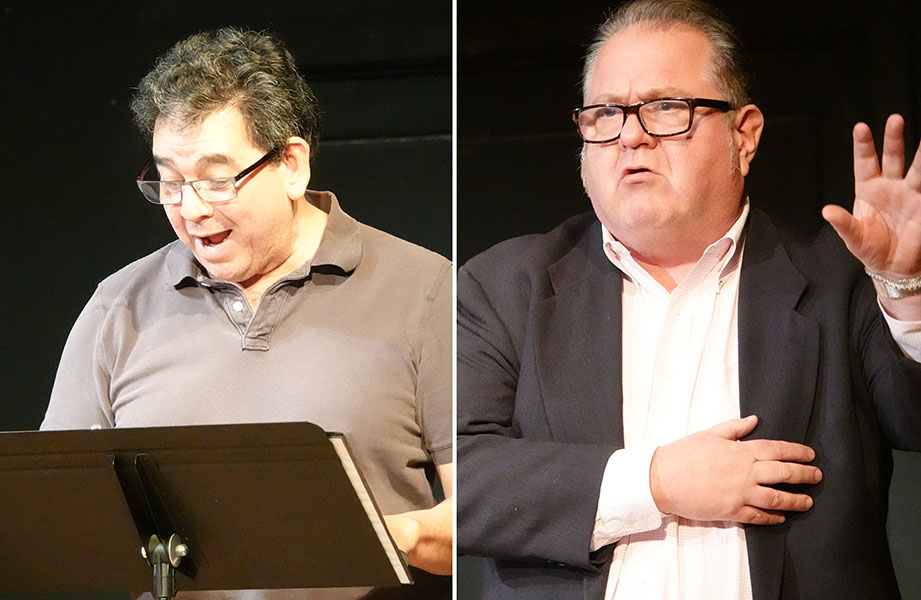 ---
Images from 1,000 by Margie Castleman reading on February 25 & 26 at Bridge Street Theater featuring: Taylor Steward, Darryl Mayhand, Sharon Coughlin, Gillian Lopez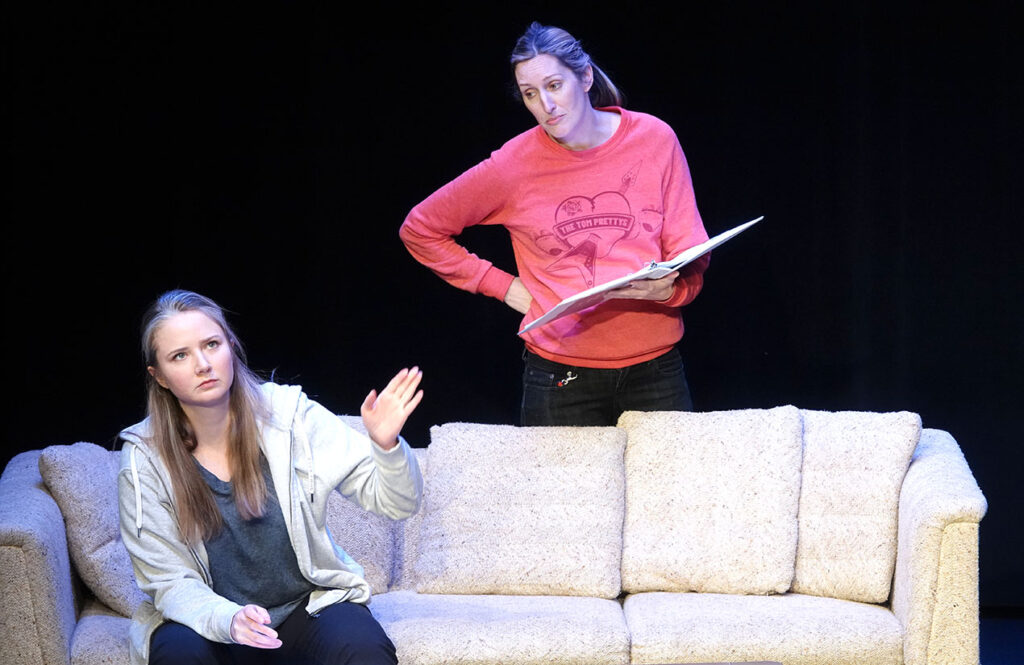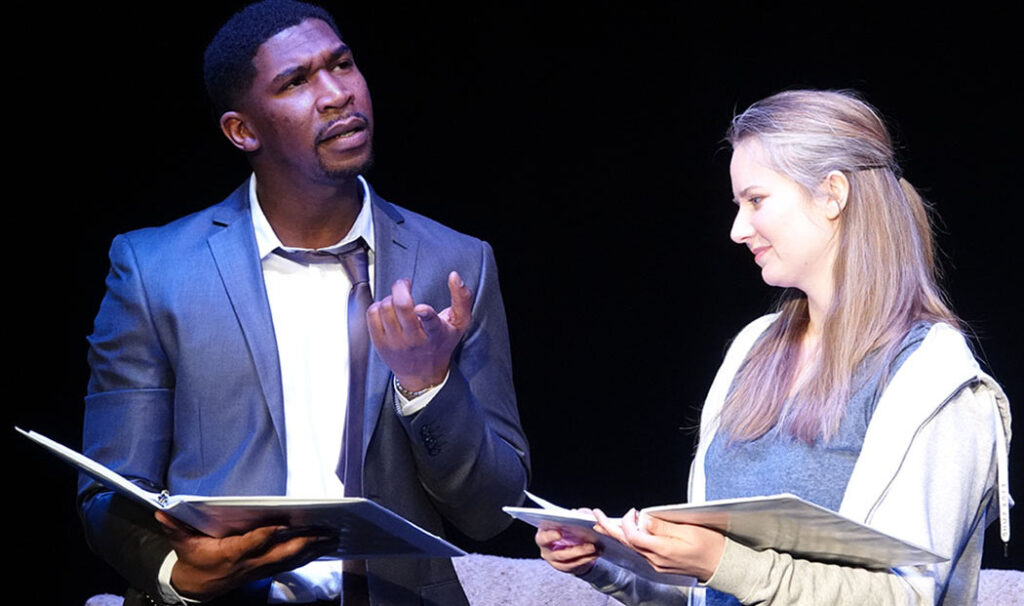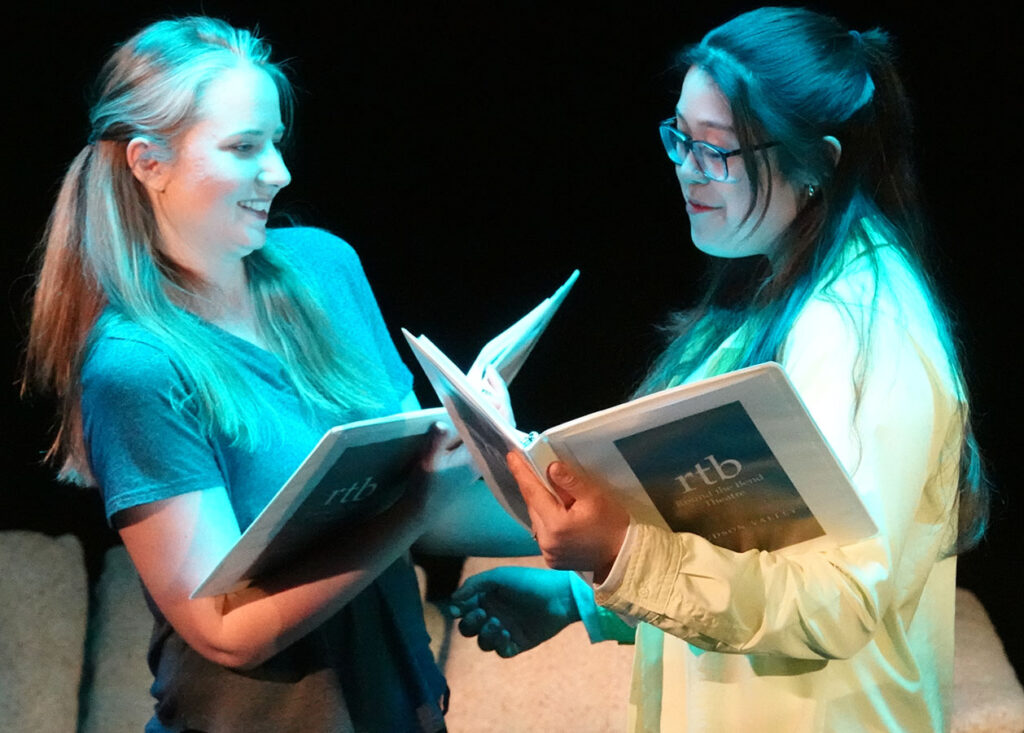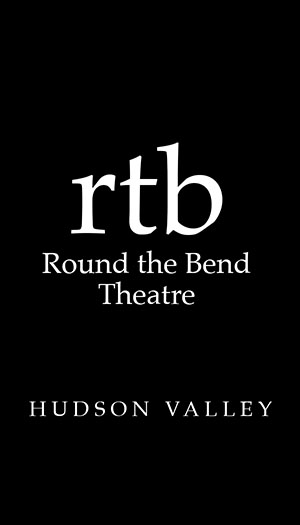 Round The Bend Theatre is a mobile theater company with a mission to encourage Hudson Valley playwrights and their work in development. Through the process of readings and reflection a variety of new and inclusive voices are nurtured for future work.
Round The Bend Theatre is a 501(c)(3) nonprofit organization