We would like to thank these wonderful actors for sharing their talent and time with us: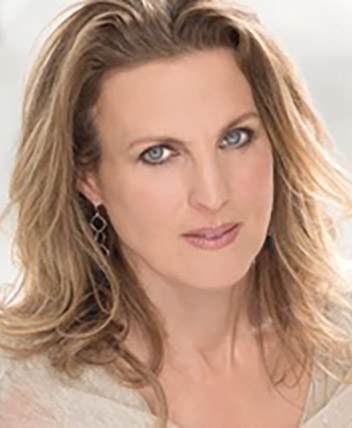 Rebecca Brown Adelman has performed roles such as Tess in Jordan Harrison's Majorie Prime at the Phoenicia Playhouse, Kari in Craig Wright's The Pavilion in Denver Colorado, Ruth/Henri/Orphan in Paula Vogel's And Baby Makes Seven, with her former theatre company, Theatre13, Hermia in Sarah Ruhl's Dead Man's Cell Phone, and Rebecca/The Ocean/Gonzalo in Mickle Maher's Sprits to Enforce with Boulder's Catamounts Theatre Company. Beyond acting, Rebecca is also an applied theatre practitioner, writer, director, and improviser. While living in Colorado, she was a longtime ensemble member of improvisational theatre companies Playback Theatre West and One Act. She is the co founder of a theatre for social change consulting company called Affinity Arts Consulting and travels around the country using theatre to create and facilitate dialogues and opportunities for communities to address important social justice issues. Rebecca is grateful to be a part of Round the Bend Theatre Company and loves being a part of the new work process.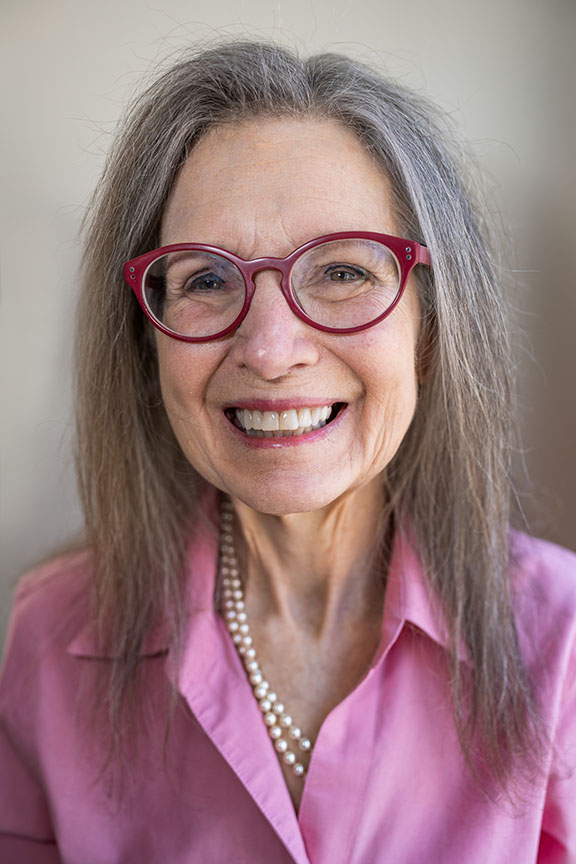 Katherine Ambrosio (Female actor) …favorite roles include Edith Frank in The Diary of Anne Frank, Vivian Bearing in W;t, Amanda Wingfield in The Glass Menagerie, Esther Franz in The Price, Linda Loman in Death of a Salesman, Vera Joseph in 4000 Miles. Most recently, she was recognized with an Outstanding Achievement in Acting Award by the Theater Association of New York for her portrayal of Gladys Green in The Waverly Gallery. Katherine is also a playwright and a reading of her play, The Tin Man, was directed by Sydnie Grosberg Ronga last summer on the Library Green and this past winter at the Bedford Playhouse to enthusiastic audience response. Katherine is a graduate of Webster University's Theater Arts Conservatory. Sydnie and Katherine go back to pre-college days in St. Louis and Katherine is so grateful they have been reunited in friendship and artistic collaboration after so many years.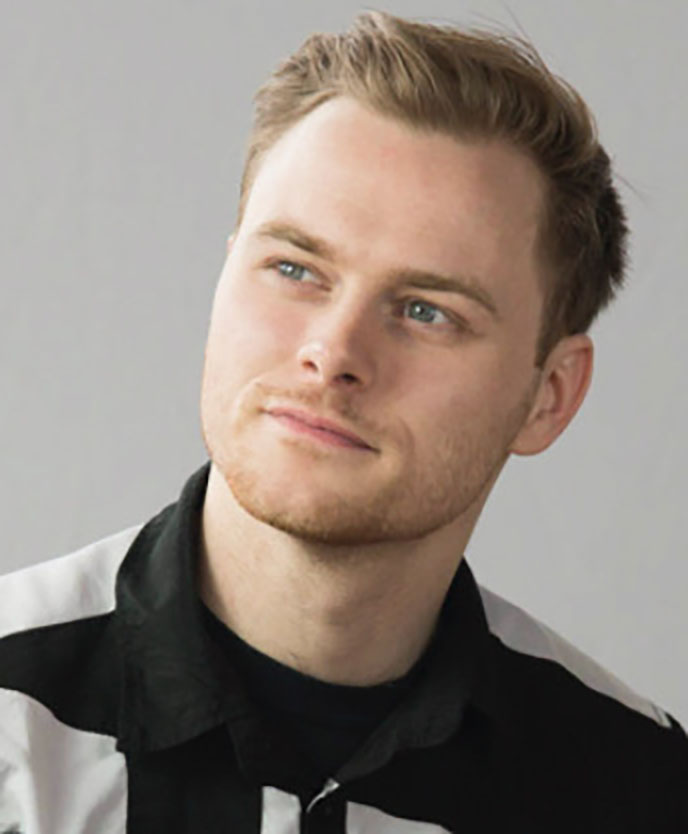 Wilhelm Anderson is a Hudson Valley based actor and occasional comedian (depending on who you ask). His previous roles include Mortimer Brewster in Arsenic and Old Lace, Paul Bratter in Barefoot in the Park, and a host of plays, movies, and other such things that he will happily go on about, at length, while the room slowly empties around him. Enjoy the show!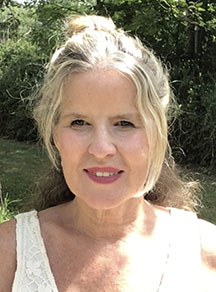 Alexandra Angeloch is a writer and actor. Plays produced includeA Day of Wonderful(Axial Theater), Bottom Buddies, Cliche Ghost, Beer(Howl Playwrights), Making Whoopee, Plan Not 9, Spittin' Devil (Half Moon Theater), Old Single Female White (Great Barrington Public Theater) Sexy Plexy(ESPA).Readings : Siren's Whisper,(Abingdon Theater), HERstory(Howl Playwrights). Published works includeA Day of Wonderful (Clockhouse, Goddard College),Butterfly, Breathing Underwater(Knight Publishing)Acting: Film: Night of the Living Jews(Mama Jones), Figments of Freedom (Susan) dir. Mark Webber. Theatre:Remembering Olanna(Alex) Ancram Opera House, Season's Greetings( Rachel) VoiceTheater, Heartbreak House (Mrs. Utterword,)/RTS. www.ahowlofplaywrights.org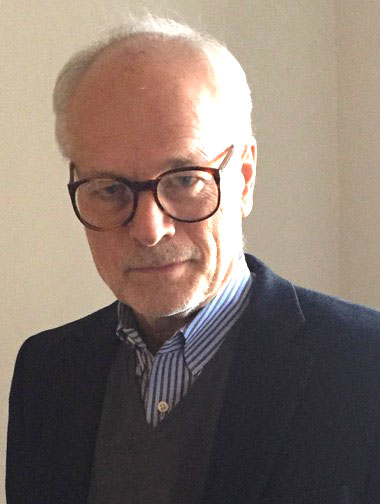 Lewis Arlt is a veteran actor for 35 years, performing on Broadway, regional theatre, and on television, as well as directing episodes and penning numerous scripts for daytime dramas, for which he won an Emmy and multiple WGA Awards, Lewis brings a seasoned professionalism to the Voice acting arena. His voice is smooth, rich, and elegant, delivering a trustworthy message with calm authority. Lewis resides at the foothills of the Catskill Mountains, in the Hudson Valley of New York, and supports the rebirth of the small farm movement and local farm to table ventures. At his home recording studio in Woodstock, he provides rapid turn-around, and has easy access to studios in New York City and environs.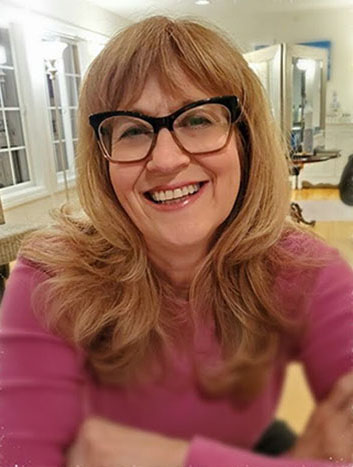 Nanette Ayers is pleased to have the opportunity to read the role of Vira in Finding Genovev. She was recently seen in as Norma Desmond in Theatre on the Road's Production of Sunset Boulevard presented on Bannerman Island. She also played Aunt Martha in Arsenic and Old Lace on Bannerman Island in the summer of 2019. She has mixed it up playing Ava/Ariadne in Murder Café's Murder at the Mansion/Inn and has lifted holiday spirits in Theatre on the Road's production of A Christmas Carol. Nanette has had fun playing Miss Prism in The Importance of Being Earnest and the Countess Olga Katrina in You Can't Take It With You at the Center in Rhinebeck.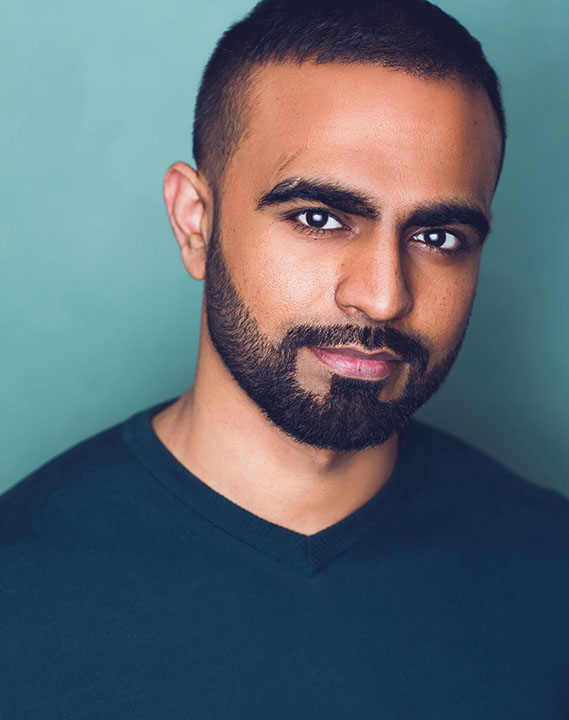 Wasim Azeez is a New York-based actor. He recently wrapped up a sci-fi short film titled "Alone, Alone on the Wide Wide Sea," co-funded by Netflix and Tasveer.org. The film is scheduled to premiere at Tasveer South Asian film festival in the fall. His screen credits include films such as Treading and No Service, the latter of which will be streaming on Amazon later this year. His theater credits include official entries at the Chain Theater Festival and the New York Theatre Festival. He speaks five languages. Wasim champions diversity in the arts and is proud to represent the South Asian and Middle Eastern community on a global stage.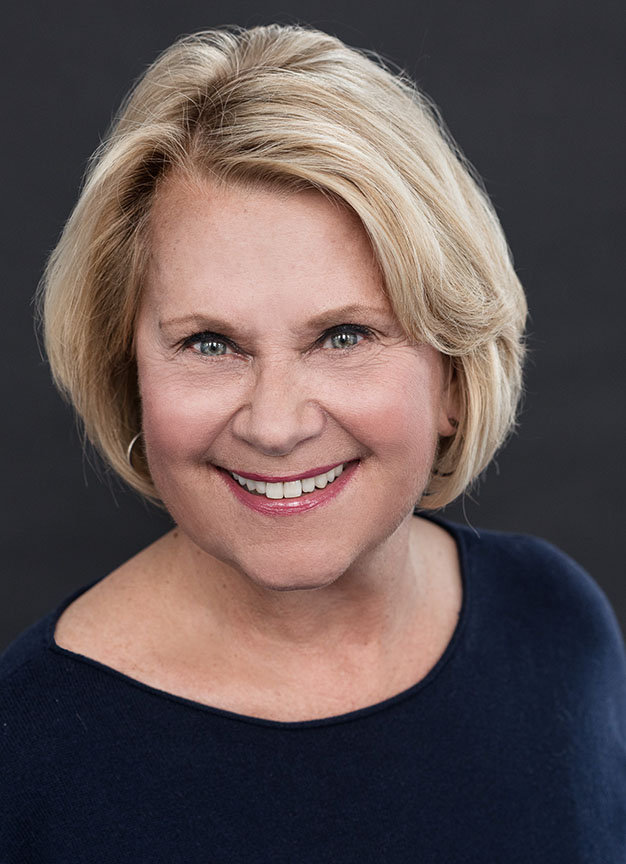 CYNTHIA BARNETT happily returned to LIVE theatre in February, appearing in the world premiere of Senior Living at Portland Stage Company, directed by two-time Tony Award winner, Judith Ivey. She is a 13-year Core ensemble member of Pure Theatre, Charleston, SC, Sharon Graci, Artistic Director. Favorite roles have included Nora/Dolls House, part two, Mag/Beauty Queen of Leenane, Anna/Our Mother's Brief Affair, Polly/Other Desert Cities, and Aoife/Outside Mullingar As a founding member of Mad Horse Theatre Company, Portland, Maine, Michael Rafkin, Artistic Director, favorite roles have included Martha/Who's Afraid of Virginia Woolf, Beatrice/View From the Bridge, Gertrude/Hamlet, and Ellen/Squats, written by Martin Jones, MHTC resident playwright.
She also has worked with Good Theatre, Portland, Maine, Brian Allen, Artistic Director, as Mattie Faye/August Osage County. Her New York years were filled working in dozens of commercials, voice-overs, soap opera guest appearances, and exploring new works with 79th Street Theatre Lab/The Drilling Company, and Abington Theatre, to name a few. Cynthia splits her time between Bucks County, Pa. and the coast of Maine with her husband Walt and dog Lola.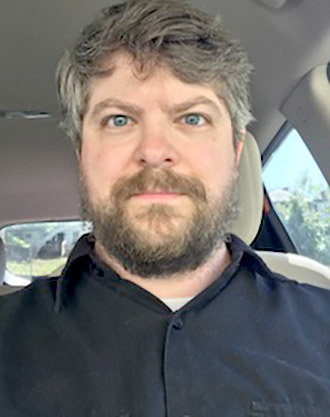 Joseph Bongiorno has been acting in and around the Hudson Valley for over 20 years. He has performed in everything from outdoor Shakespeare to classic farce to Irish drama to screwball comedy. He has hosted improv nights, sung in musicals, unraveled murder mysteries and once originated the role of a philosophical snail. He has not, however, ever been given the opportunity to perform in a radio play. He would like to thank the talented people of ShoutOut Saugerties and his wonderful cast mates for allowing him the pleasure. He is delighted to be part of the Round the Bend Theatre Company.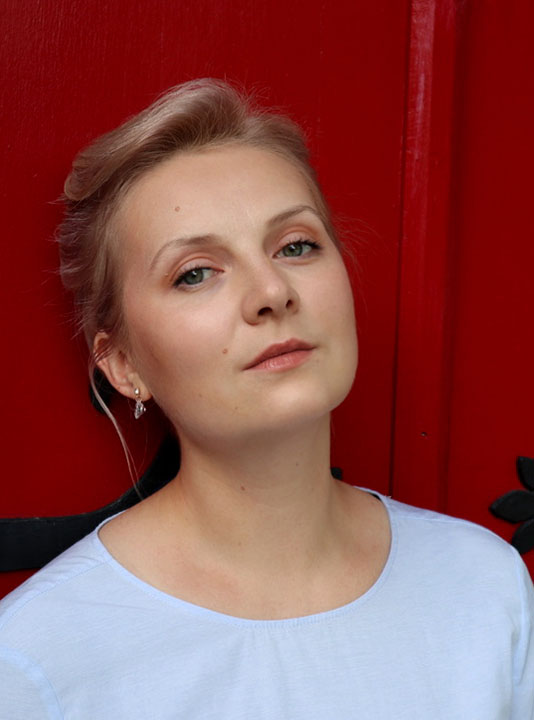 Diana Borshcheva had her second acting experience This September playing the role of Diana in Lend Me A Tenor produced by TroupEnigma and directed by Michael Juzwak. She had her debut this past May in The Love ❤️ Play directed by Willo Hausman.
In early childhood Diana spent some time in the dressing rooms of the local theater where her grandmother was working. Since then, Diana has had a dream of pursuing an artistic career path.
She is a classical pianist and vocal coach, holding a fellowship position at the Bard Conservatory since 2020. A year ago Diana has started hosting classical music concert series, Music in Red Hook, to provide a safe performance space for the local musicians and to bring internationally acclaimed young talent closer to the community. Ms. Borshcheva spent her summer of 2022 performing at Tanglewood Music Festival.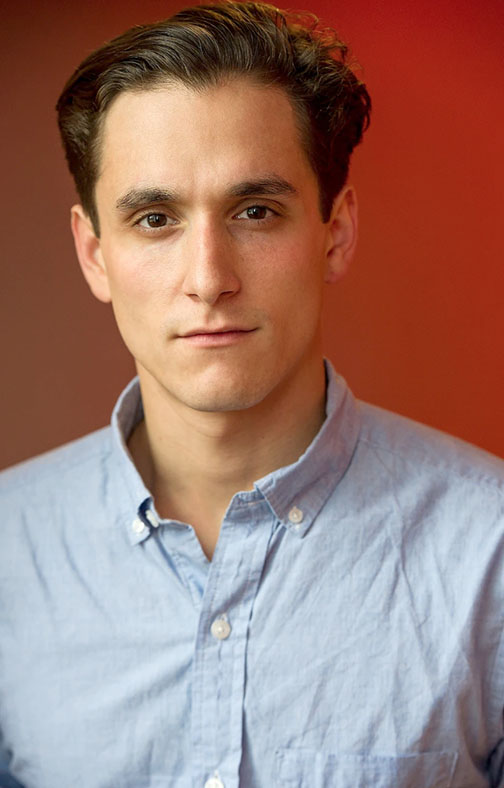 Ethan Botwick is graduate of Russell Sage college in Troy, New York, and Associate Artistic Director of Troy Foundry Theatre. Recent credits include: Yellow, The Prohibition Project: Ilium Was and La Ronde (Troy Foundry Theatre/Die-Cast); Catastrophe Carnival: A Night Of Becket Shorts (Troy Foundry Theatre), Proof (Old Castle Theatre), Romeo & Juliet and As You Like It (Saratoga Shakespeare Company); Julius Caesar (The Public Theatre); Films include: Super Dark Times, available on Hulu and the newly released Highwaymen from Troy's own Chromoscope Pictures.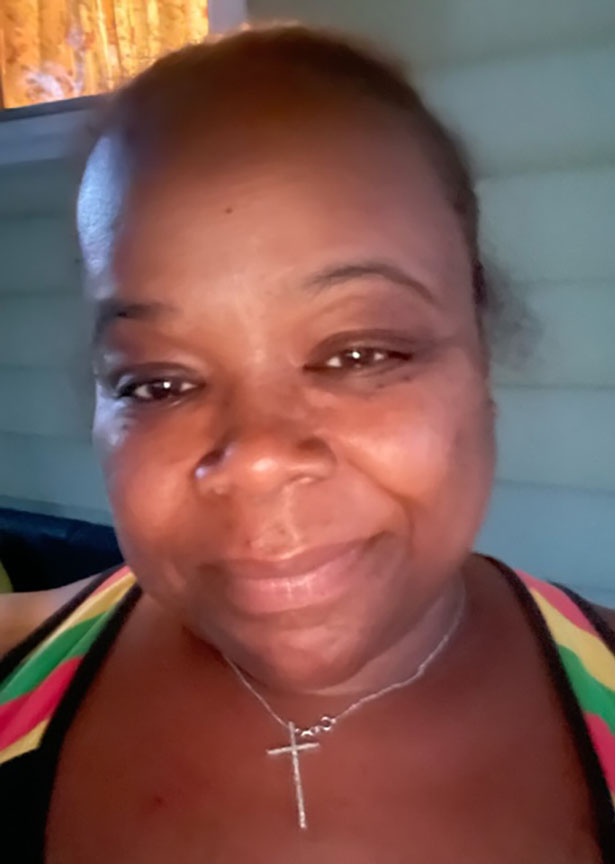 De Quency Bowen was born and raised in Queens, NY and currently resides in Westbrookville, NY for the past 16 years. She served in the Army, has a bachelors in Hospitality Management, Communication and Media and a MBA.
De Quency worked for the past 20 years as a Chef. She loves to travel to explore the world and loves conducting ancestral research.
De Quency recently began taking an acting class. Having reached an age in her life where she is not going to let what other people think stop her from pursuing goals and dreams. De Quency is excited about new endeavors and truly wants to continue to learn more about the art of acting.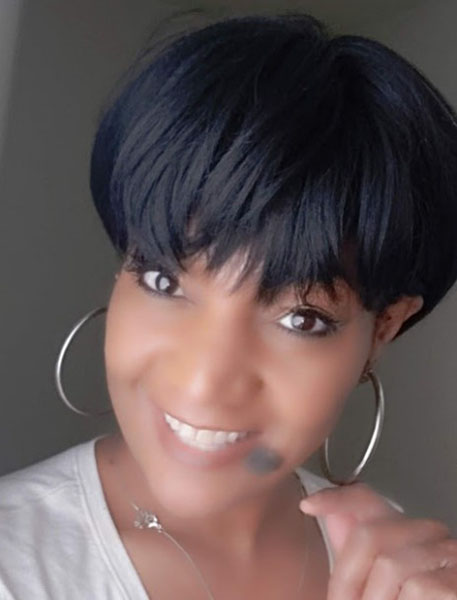 Rebekah Brisbane, born and raised in Brooklyn, New York, Rebekah has always had a naturally creative spirit and is a lover of the arts. She continues to share her talents with her community and likes to celebrate the stage with her soul's passion. Rebekah has been seen locally in Celeste Walker's Reunion in Bartersville, George C. Wolfe's classic Colored Museum, and Lynn Nottage's Intimate Apparel all directed by Jean-Remy Monnay,After the Darkness, and Instant Harmony written and directed by Joe Starzyk. Payton Harris' gospel plays, Does Your House Have Lions and No Earthly Good. Terry Owens' civil rights play The Fellowship Table. Rebekah has also had the privilege of being casted in multiple performances of For Colored Girls, directed by Donald Hyman, Karen Christina Jones, and Lasone Garland and Kristen Greenidge's Milk Like Sugar directed by Karen Christina Jones. She has performed as a spoken word contributor in the American Music Festival with the Albany Symphony Orchestra's Dogs of Desire; and in a video production of Her Name in the In-Faux Structure exhibit displayed at the Opalka Gallery in Albany. Rebekah is spreading her wings and working with other local theatre companies and directors such as Morgan Heyward's Illuminate Theatre, Acting with Aaron (Joshua) and with Sydnie Grosberg Ronga, Round The Bend Theatre. Most recently, Rebekah performed both on stage and in virtual theatre in Creative Action Unlimited's Whitewashed a Racism Project and 8:46; directed by Michael Kennedy; Capital Rep's Young Playwright Summit directed by Barbara Howard. Rebekah is also in the upcoming feature film Our Harlem, directed by Michael Sloman. Rebekah uses the light that shines within her to inspire others to let their own light shine.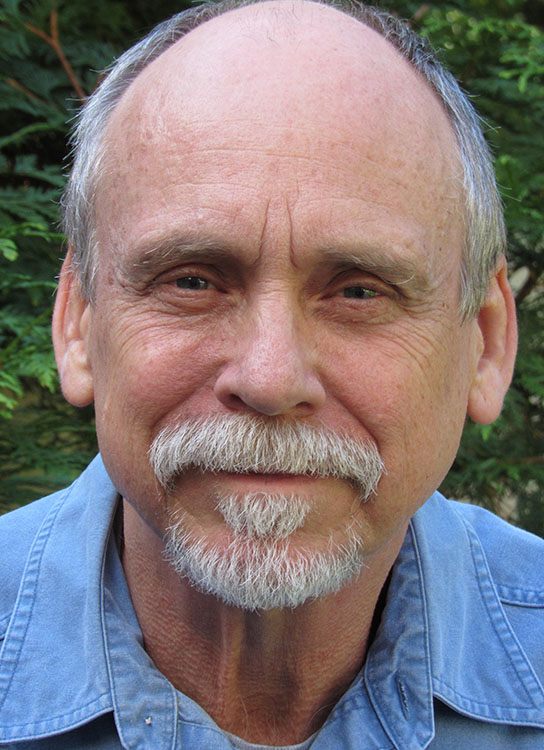 David Bunce 27 years with resident company of the New York State Theatre Institute (NYSTI), London West End; The Snow Queen (Unicorn Theatre), Off Broadway; American Enterprise (Playhouse 46), International Tours; Moscow, Middle East, Europe. NYC; A Tale of Cinderella (Kaye Playhouse), Beauty and the Beast (Haft Theatre, FIT). Adirondack Theatre Festival, Theatre Institute at Sage, Capital Repertory Theatre, Saratoga Shakespeare. Film work includes Aftermath with Anthony Michael Hall and Chris Penn, Cold I Am for West Field Films, Arachnia for Edgewood Studios and Benedict Arnold; Hero Betrayed for Talon Films. Proud member of Actors Equity Association, SAG/AFTRA, Dramatists Guild and Society of American Fight Directors. Davidmbunce.com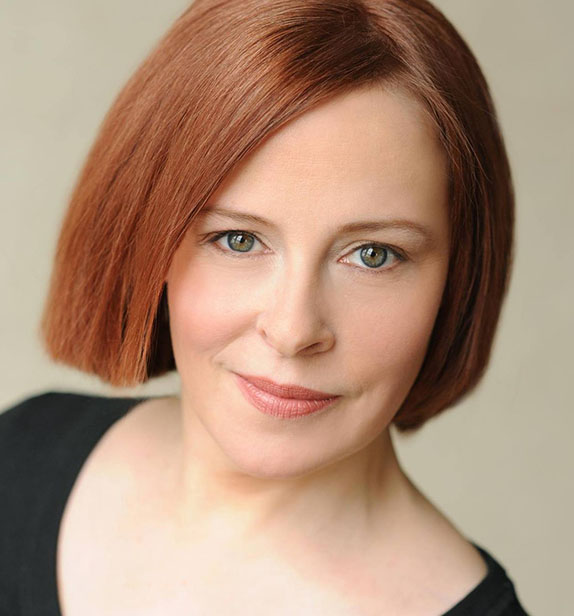 Kathleen Carey Active in the Capital District theater community for more than 30 years, Kathleen has worked at most area theaters. Favorite roles include Peter in Peter Pan (twice!), Bella in Lost in Yonkers, and every Irish play she has done. Her most recent appearances were as Carol in Hurricane Diane at Harbinger Theatre and Margie in Good People at The Theater Barn, for which she won the Outstanding Lead Actress in a Play award from the Berkshire Theater Critics Association (tied with Debra Jo Rupp).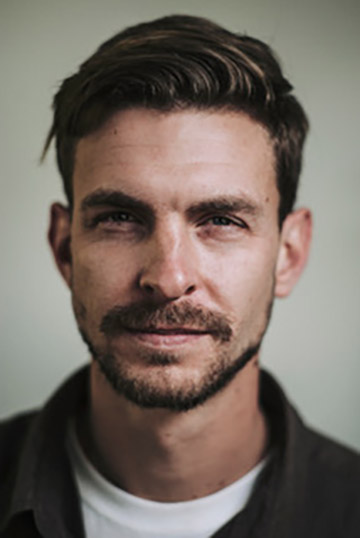 Austin Lighting Carrothers has been performing often over the past five years throughout the Hudson Valley. Austin has a B.A. in Philosophy and has worked as a fruit and vegetable farmer, carpenter, musician, and actor. Some recent roles include Leon Czolgosz in Sondheim's Assassins, Oscar Wilde in Gross Indecency: The Three Trials Of Oscar Wilde, Sergius in Arms and the Man, Philip in The Lion in Winter, Sky in Mamma Mia, Walter in Marjorie Prime, Paul in Moon Over Buffalo, Bert Cates in Inherit the Wind, El Gallo in The Fantasticks, Hank Gudger in The Dark of the Moon, Fred in A Christmas Carol, Steve and Daniel in Almost, Maine, Edmond and Duke Vincentio in Hell is Empty; All the Devils are Here, Glen Cooper in Rumors, Reverend Hale in The Crucible, Jay Gatsby in The Great Gatsby, and most recently George Gibbs in Our Town. Thrilled, as always, to be working with Round the Bend Theatre.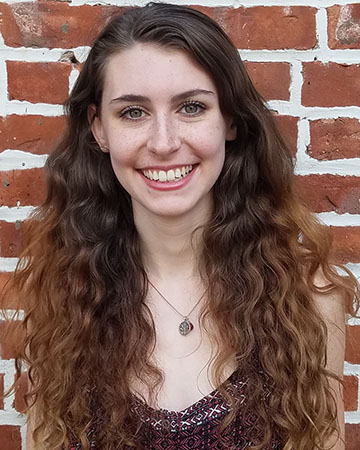 Caitlyn Classey is a Hudson Valley local actress and musician. She studied Theatre and film at SUNY New Paltz and has recently been studying voice and song writing with Sean Mathew Whiteford Vocal Studio. Her most recent productions were Jesus Christ Superstar with the Castaway Players, and A Midsummer Night's Dream with The Tivoli Players.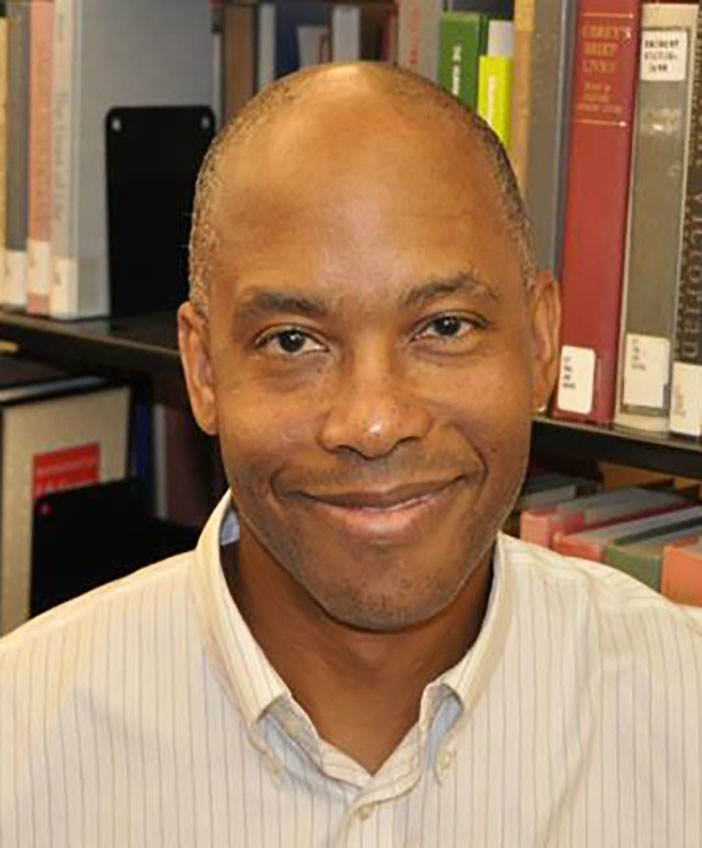 Mark Colvson has appeared onstage in venues throughout the Mid-Hudson region. Area credits – Wabash in Shakespeare in Love; Newt Lee in Parade; Duke Senior in As You Like It; Lt. John Stokes in American Son; Booker T. Washington in Ragtime the Musical (The Center for Performing Arts Rhinebeck); Donkey in Shrek the Musical (90 Miles Theater Co.); Hedley in Seven Guitars (SUNY New Paltz); Brocklehurst in Jane Eyre; Reuben in Joseph and the…Dreamcoat (90 Miles Off Broadway); Pickering in My Fair Lady; George in I'll Be Back Before Midnight (County Players); Dr. Lundeen in Caine Mutiny Court Martial (New Day Repertory); Principal Weeks in Gleeful; John Jones in dEAD dOG pARK (Philipstown Depot Theatre).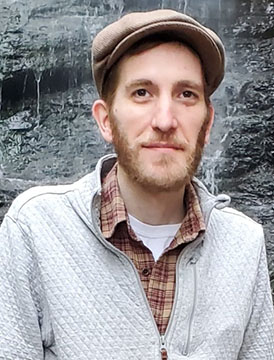 Ken Conklin (he/him) is a singer-songwriter and multi-instrumentalist based in the Hudson Valley. He has performed at Madison Square Garden with Weezer and appeared on the Kathy Lee Gifford show. Before Covid he also performed regularly at open mics and local venues, both as a solo artist and with the cover band Sea of Maybes. He is currently developing his second album. This is his first time returning to the stage as an actor since high school.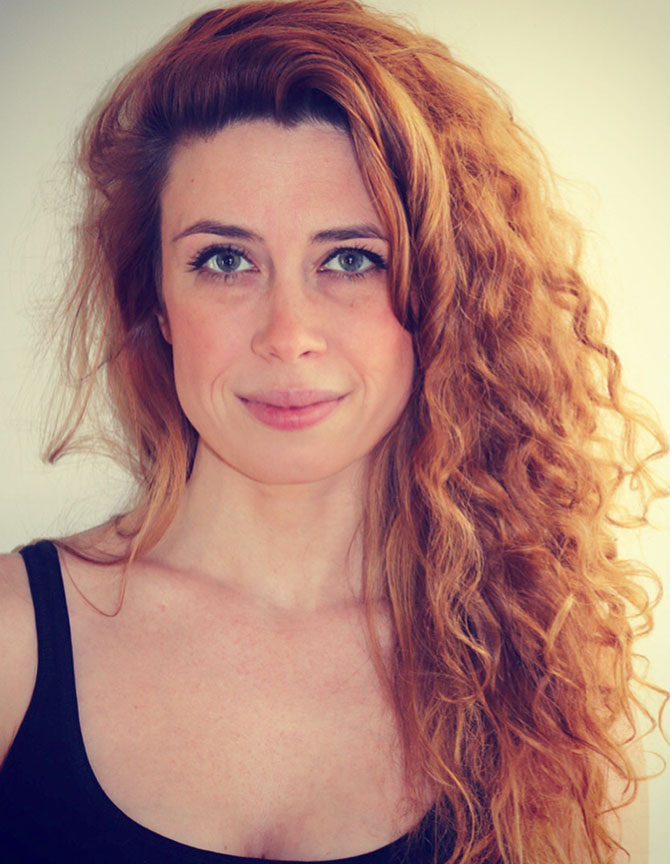 Caitlin Connelly is a native Hudson Valley theatre and film actor and a graduate of: Bard College at Simon's Rock where she studied Performance Arts, FIT – Accessories Design, and SUNY New Paltz – Vocal Jazz/ Music Therapy Emphasis. She was awarded first place in the Hudson Valley Voice 2012 and awarded Best Actress at the 2021 Turnpike Film Festival. She is a member of both Siren Theatre Company and Happenstancery Improv.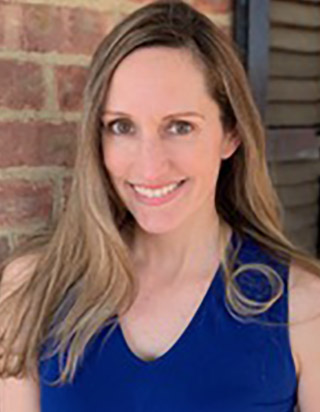 Sharon Coughlan (Hiding in Plain Sight) has performed in many productions locally and in NYC, including TV, commercials and voice-overs since high school. Recent shows include: Tricia in Warm Milk Mommas at the PIT in NYC, STICKY with Hudson Valley Improv, Whiskey Women on Bannerman Island with Theatre on the Road. She happily lives in Rhinecliff with her husband Jim and son Wesley. She was last seen reading at ShoutOut Saugerties as the quirky android, Boeing, in Emerging Man, and is happy to be joining Round the Bend Theatre, thanks to Sydnie Grosberg!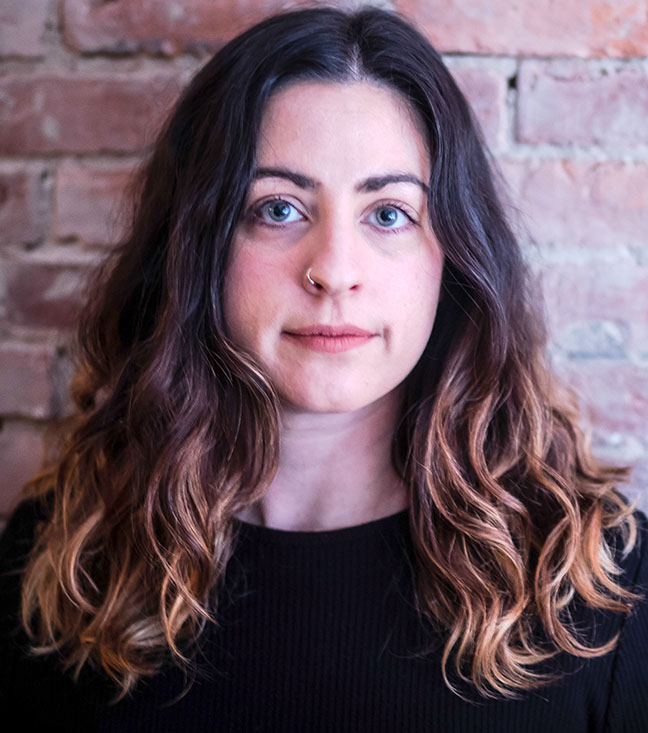 Emily Curro is Producing Executive Director for Troy Foundry Theatre, a professional devising theatre company in Troy, NY. She is a graduate of Russell Sage College (B.S., Musical Theatre and English) and holds an MFA in Theatre Management from Florida State University. Emily spent several years with the Tony Award-winning Williamstown Theatre Festival as Associate Director of Marketing and Development before staring Troy Foundry Theatre. Recent devising and performances projects with Troy Foundry Theatre include: New World Order, La Ronde, The Prohibition Project: Ilium Was, Yellow, and Where There's Smoke: Ilium Burns. She believes the arts are an integral part of how we form communities; how we perceive and communicate with the world around us and with each other. Emily would like to thank her family, Ethan and Clarence for being her rocks in life.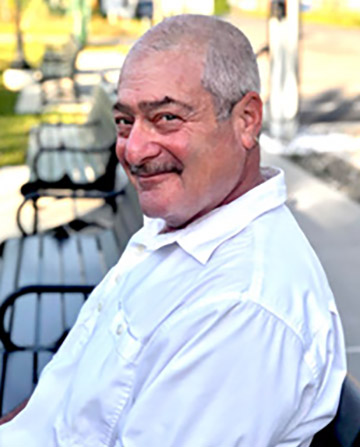 David Dancynger has been performing regionally for the last few years. Most recently he was seen as Ernie in the Rhinebeck production of Neil Simon's Rumors. He returns to Round the Bend Theatre once again under the direction of Sydnie Grosberg Ronga.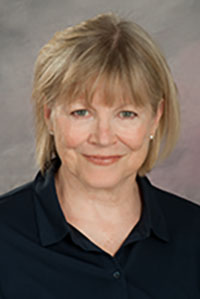 Martina Deignan has been a professional actor working in film, television, and on stage in New York and Los Angeles for many years. Most recently she performed in Summer by Barbara Wiechmann, as part of the 2023 Plein Air Plays at the Ancram Opera House. She is also a playwright and member of Howl Playwrights in Rhinebeck where three of her plays have been developed and read. Member: AEA, SAG-AFTRA, The Dramatists Guild.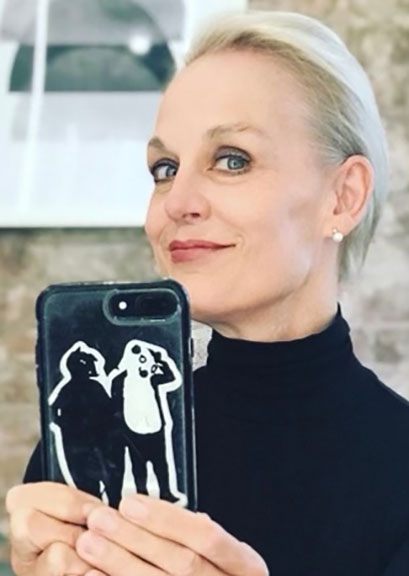 Elizabeth Dimon is an award-winning graduate of NYU Film School. She has written and directed a number of films including the feature film Private Property, for which Cyndi Lauper did an original score. She made her acting debut in the 2021 Tivoli Players production of Midsummer Night's Dream in the role of Flute/Thisby for which she was nominated for a Broadway World Award. She followed this up with a haunting performance as the Ghost in The Rhinebeck Center for Performing Arts production of Gaslight. She will next be playing the role of the Red Queen in a production of Alice in Wonderland.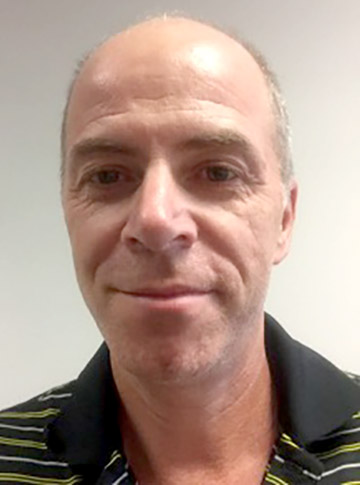 Bill Douglas is grateful to be a part of this production and glad to have an opportunity to perform again, and with such a good friend. Bill has been in more than 50 productions in the Capital Region. Among his favorite roles are Mssr. Thenardier in Les Miserables at Cohoes Music Hall, and Bob Ewell in To Kill a Mockingbird, Charlie Baker in The Foreigner and Rick Steadman in The Nerd, all at Sand Lake Center for the Arts. When not on stage, Bill is the sports editor of the Times Union. Bill would like to thank his wife Pat for her love and support, and hopes you enjoy the show.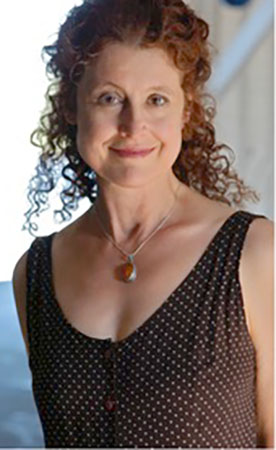 Lora Lee Ecobelli is an Actress, Filmmaker, Writer, Director and Teacher. As a filmmaker, she is committed to telling personal women's stories. Her experimental film La Transazione (The Transaction) which she wrote and directed recently won Best Picture at five International film festivals. La Transazione tells the true story of three Italian sisters who travel to America in 1910 for arranged marriages. Her newest film, Laurina, co-written with her brother Tom Ecobelli is currently in post-production and will be released to the festival circuit this spring. Set in 1920, Laurina is based on her grandmother's journal. Raped and impregnated by her stepfather at age 13, Laurina defied the odds and successfully put her abuser behind bars.
As a actress, Lora Lee has performed both On and Off-Broadway and in regional theatre's throughout the country. She can also be seen in many independent films and television. She is the recipient of the Harold Clurman award for best leading actress in an off-broadway show for her performance in The Vice by Luigi Pirandello. Favorite roles include, Jocasta in Antigone at the West End Theatre, Andromache in The Trojan Women for Cypreco Greek Theatre Company and Lady Waldermar in Aurora Leigh at Ensemble Studio Theatre. Favorite regional roles include, Madame Ravenskya in The Cherry Orchard for Walking the Dog Theatre, Margaret in Good People for Performing Arts of Woodstock and Nettie in The Subject Was Roses for Bridge Street Theatre.
Lora Lee is the Artistic director of The Blue Horse Repertory Company, a Hudson Valley Theatre Collective. She also teaches an adult acting program at The Theatre Institute at Sage College. Lora Lee is a member of Actors Equity Association and SAG/AFTRA.
Chantez Engeleit is thrilled to be working with Round the Bend Theatre!
She received her training at The American Musical and Dramatic Academy in New York City, where she studied Musical Theatre. Chantez has had the delight of performing in various plays, musicals, and films around NYC. Some of her credits include Edwina in Let the Pheonix Rise by Laura Gosheff and Sheri Heller, Josephine Harker in the film, The Case of Josephine by Izabella Gustowska, and Janet Lawson in the film In Season by Albert Shivers.
Recently, Chantez could be seen as Mary in Laughing Stock directed by Tom Bunker.
The rich culture and history of the Hudson Valley, along with the stunning beauty of the landscape, have thoroughly captivated Chantez. This avid hiker and hatha yoga enthusiast is looking forward to future theatre performances, hitting the trails, and cultivating wonderful friendships here in the Valley.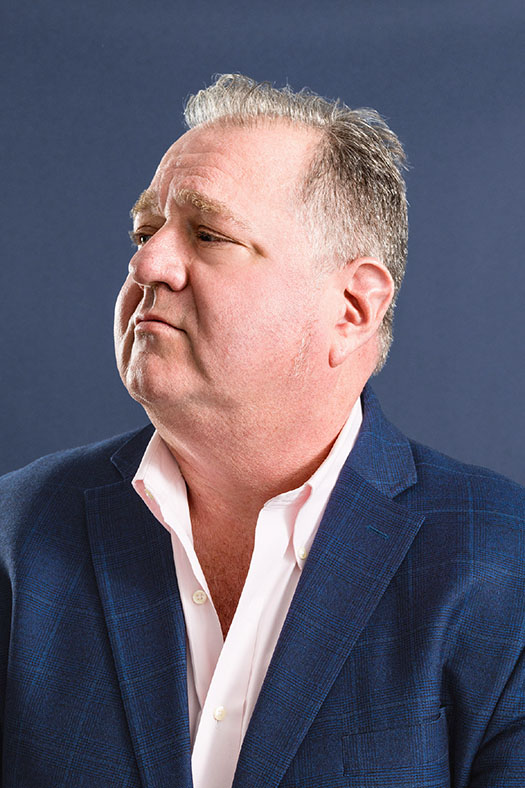 Mike Espindle's most recent stage work was as Cupid Sr., and "Greg the Centaur," in the recent Tivoli Players' production of The Love Plays. Prior to that, Mike enjoyed a run as Peter Quince in last summer's production of A Midsummer Night's Dream by the same company. He was also featured 1988's New Line Cinema Run-DMC star vehicle Tougher Than Leather, and performed roles Off-Off in Barry Tom Productions' Cellar Play (a modern adaptation of Maxim Gorky's Lower Depths) and David Mamet's Edmond.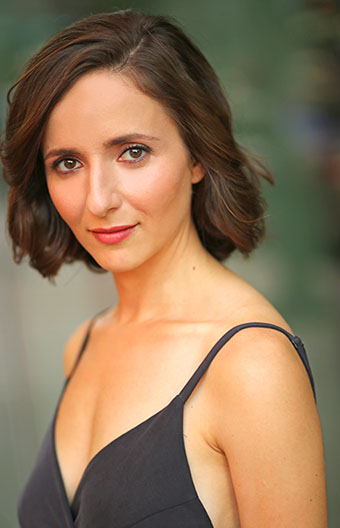 Danielle Frimer, a writer and performer, most recently tread the boards as Nellie Bly in Bisland and Bly (NYMF), and as Daphna in the San Diego premiere of Bad Jews at the Cygnet Theatre. At American Conservatory Theater, she played Althea in Monstress, Nell in Indian Ink, Teresa in Napoli, Annabelle in A Christmas Carol, Ophelia in Hamlet and Victoria/Edward in Cloud Nine. Other favorite roles include: the Princess in Love's Labour's Lost (Post 5 Theater), Olivia in Twelfth Night (Portland Actors Ensemble), Philomela in Weightless (Z Space), Jessie in Eddie the Marvelous… (Berkeley Rep's Ground Floor). B.A. from Yale, M.F.A. from American Conservatory Theater. Danielle is new to the Hudson Valley and oh-so-grateful to Syd for the opportunity to be featured both as a playwright and actor in RTB's latest season! www.daniellefrimer.com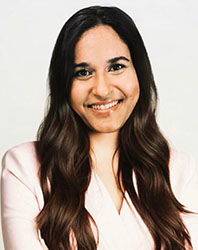 Nidhi Goel is so excited to be working with Round the Bend Theatre. She will be starring in Max Gil's Machines Eat People. She is a New York based actress. When she's not acting, she works as a Prosecutor in the Essex County Prosecutor's Office.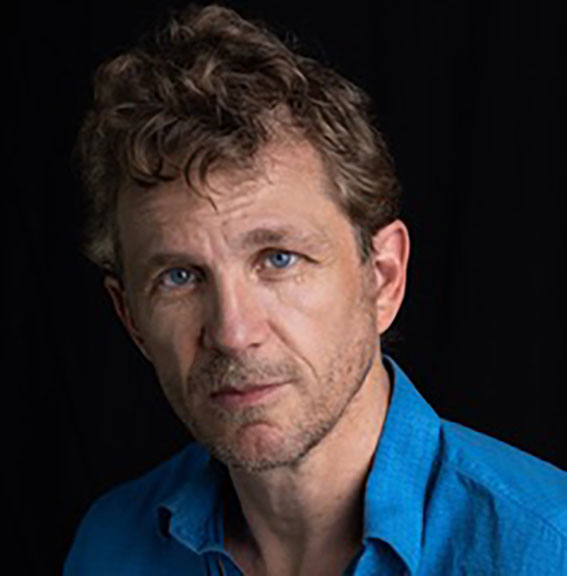 Leif Grund is a perennial student who sometimes acts and does stand up. He's preparing to tour the US ranting about global stupidity.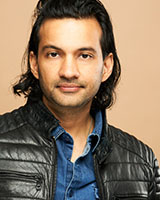 Saurabh Gup started his acting journey recently. He has trained under Andrew Wood from Los Angeles and James Price (prodigy of Sanford Meisner) in New York City. He has appeared in a couple of background roles since then. Robbie speaks three languages and loves to do Yoga and mix house music in spare time. He is based in Brooklyn currently.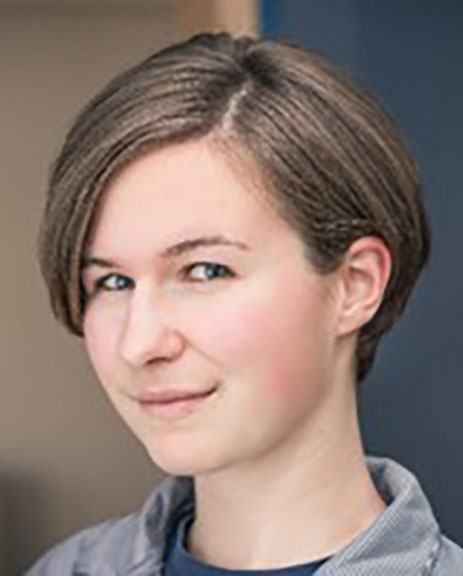 Erin Hebert is a performer, voice actor, and fight choreographer originally from Western Massachusetts. She moved to the Hudson Valley after graduating from Yale in 2018, and some of her favorite performance credits include Natalie in Next to Normal, Shakespeare in Something Rotten, Mercutio in Romeo and Juliet, Olympe de Gouges in The Revolutionists, and Mrs. Wormwood in Matilda.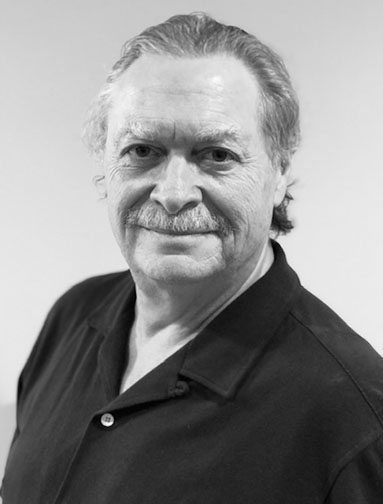 Eric Heffler – I cannot make claim to a career in the theater, though I think I would have loved that. However, I relished the many performing experiences I have had over the years. I am looking forward to my upcoming role as Lord Montague in Shakespeare's Romeo and Juliet to be performed this Fall at Opus 40.
Last year, I provided the solo entertainment for an Orange County, NY 75th anniversary celebration. I sang several songs with a piano accompanist, including "Mess Around" by Ray Charles and "One for My Baby" by Frank Sinatra, plus a few song parodies which I wrote, interwoven with a standup comedy routine. "Who's On First" with me playing the Lou Costello role is another highlight of my theater experience. Working on another choir at a Synagogue in Ulster County, my theater experience has been that of a devoted fan, having attended a huge number of Broadway and locally produced plays over the years. I recently completed the adult acting class at Shadowland Stages in Ellenville, NY and enjoyed it very much.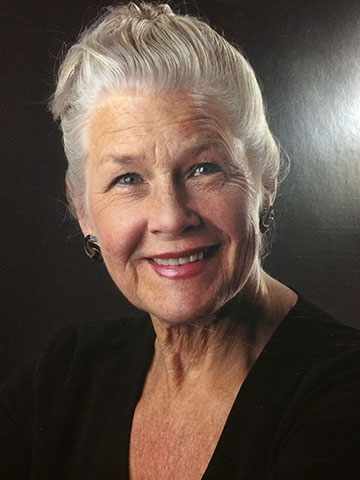 Elisabeth Henry lives "on the mountain." This colloquialism refers to the Northern Catskill High Peaks. Living in this rather remote place has brought lots of happiness, much of it in the form of working with gifted and loving souls, like Sydnie Grosberg Ronga. Elisabeth loves working in film and on stage and believes the privilege of doing this work keeps her faith in humanity strong. She thanks Round the Bend Theater for the opportunities so generously offered, and especially, for assembling together so many wonderful people to play with, and to sample so many promising new projects.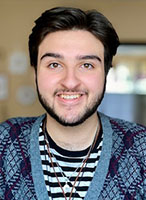 Jett Hernandez is a well experienced actor, having been performing for local audiences for the past seven years, with performances ranging from Orinin Little Shop of Horrors to the Narrator in Into the Woods. He was an active member of the drama club throughout his entire school career, there he gained much experience and found a passion for the art. For six years he studied acting at Shadowland Theatre, where he found his footing and made his mark as an actor. He aspires to continue putting on performances, where all can enjoy, and to bring entertainment to the Hudson Valley and everywhere else.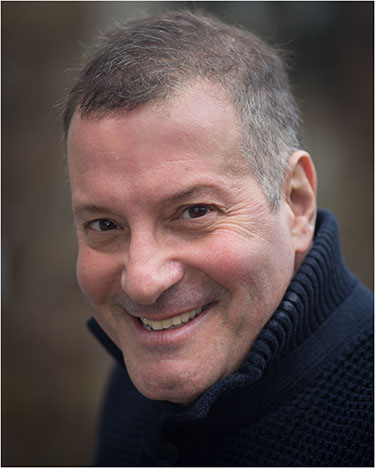 Michael Iannucci: Broadway: Fiddler on the Roof. Off Broadway: Shlemiel the First (TFANA); Enter Laughing (York Theatre); Street Scene; On the Waterfront (Brave New World Rep); Waiting for Lefty (Theatre Row). National Tour: Fiddler on the Roof; Annie. Regional: An Act of God, Veronica's Room; And Then There Were None; Rags (Fulton Theatre); The Most Happy Fella; Cats (Theatre Under the Stars); Steel Pier (Actor's Playhouse); Brighton Beach Memoirs (Seven Angels); South Pacific (Wick Theatre); Falsettoland (Carbonell Award Nominee); A Christmas Carol (White Heron Theatre). Stock: It Shoulda Been You; Chicago (Mason Street Warehouse); Six Dance Lessons In Six Weeks; The Game's Afoot (Ivoryton Playhouse); Guys & Dolls (New Harmony); Tale of the Allergist's Wife; Into the Woods; The Foreigner (Forestburgh Playhouse); Spamalot ; Lend Me A Tenor (Arrow Rock Lyceum) Plaza Suite; I Do, I Do (Allenbury Playhouse). Television: Elementary. www.michaeliannucciactor.com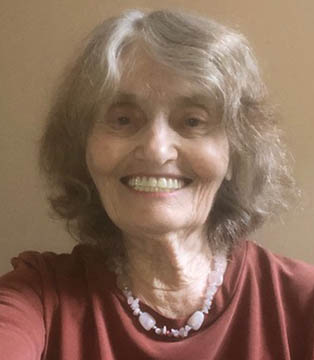 Carol Kahn is thrilled to act in Max Gill's play and take part in Round the Bend Theatre Productions. A member the American Renaissance Theater Company (ARTC), she has written, and directed many readings at ARTC. Her plays and musicals have been shown at Manhattan Repertory Theatre, The Players Theatre, and Shetler Theatre. As a background actor, she has appeared in numerous films and TV series including The Irishman, The Marvelous Maisel, New Amsterdam, Billions, Bammas, Girls on the Bus, Mr. and Mrs. Smith and Impractical Jokers. In 2023 her play Bespoke Babies, was part of Crossway Theatre's Women's Festival, and a Zoom of her full-length play The Unfolding was performed by ARTC actors.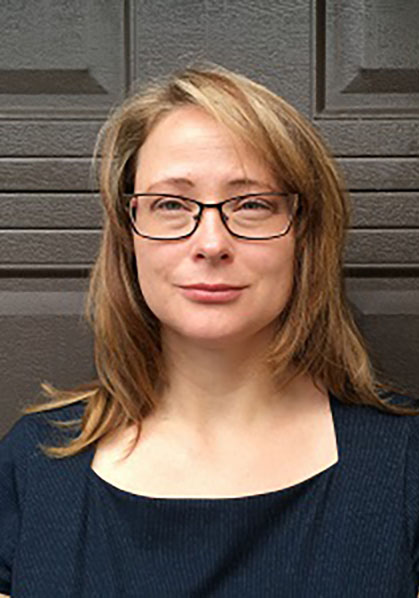 Tara Kruse is delighted to be performing with Round the Bend Theatre for the first time in Special Needs. She recently joined a wonderful cast to play Mrs. Webb in an outdoor production of Our Town at the Phoenicia Playhouse. Favorite roles include Dabby Bryant in Our Country's Good at Third Eye Rep in Manhattan and Frankie in Voice of the Prairie at Theater Works in Sarasota. Love to Ovi, Zinnia and Jordan.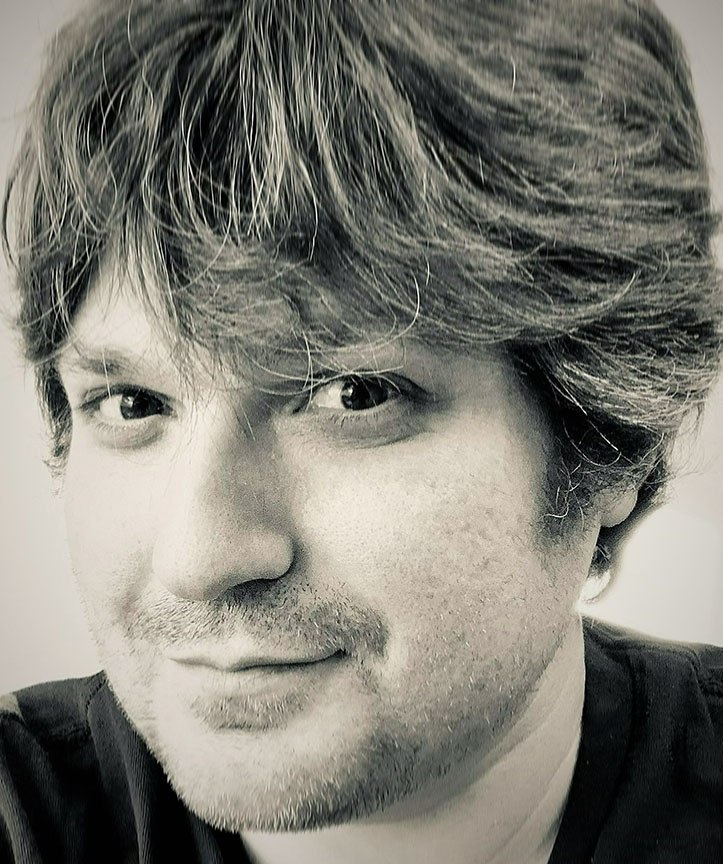 Matthew Kuriloff began his theatrical career at a young age in the New York City Opera children's chorus at Lincoln Center. As a theatre major at Hampshire College in Amherst, MA, Matthew's horizons expanded to include directing, writing, designing and producing shows. Matthew served five seasons as Props Master, Scenic Artist and Assistant Set Designer Shakespeare & Company in Lenox, MA. Matthew is a graduate of New Actors Workshop in New York City where he was taught by Mike Nichols, George Morrison and Diane Paulus. Matthew co-founded a performing arts program that teaches life skills to actors with intellectual and developmental disabilities for the non-profit agency East End Disability Associates (EEDA). Matthew's Hudson Valley debut was playing Demetrius in A Midsummer Night's Dream with Bird-On-A-Cliff Theatre's Woodstock Shakespeare Festival.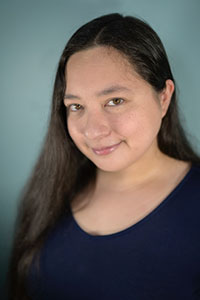 Katherine Lerner-Lam (she/her) is a NYC/NJ-based actor-combatant and all-around lover of all things born from imagination. As an assistant instructor with New York Combat for Stage and Screen, she teaches and trains in stage combat for actors to further help tell a character's story. As an actor, she has been seen in short films including The Demon Inside, File 6, and the award-winning web series The Hunted: NYCSS; and on stage in Collaboration Town's Horror Show, Beijing Playhouse's A Christmas Carol, and Hudson Classical Theater Company's Macbeth with an upcoming performance as Margaret in their 2023 season's debut of Shakespeare's Margaret. Katie is a graduate of SUNY Purchase's Theatre and Performance and Playwriting programs and has trained at Stagedoor Manor and the New York Conservatory for Dramatic Arts. Katie is grateful for her husband and family for putting up with her.
Katrina Lantz received her BFA in Acting from NYU's Tisch School of the Arts, studying at Stella Adler Conservatory, and Playwrights Horizons. In her NY days she appeared in plays with The New Group, Playwrights Horizons, Manhattan Class Company, Naked Angels, and the Roundabout Theatre Company. TV Credits include Third Watch, The Sopranos, Law and Order, All My Children and…… The Guiding Light! Films include the Shooting Gallery and Apparatus Productions. She also did hundreds of television and radio voiceovers. She was the voiceover announcer for Jif Peanut Butter, and said "Choosy Moms Choose Jif" for roughly 20 years.
Since moving to the Hudson Valley she has had an extensive and wonderful career in the Spa Industry, and is on the Board of Directors of the Northeast Spa Association. Katrina is thrilled to have been asked by Beth to be a part of Round the Bend's reading series, and to dip her toes' back into the water.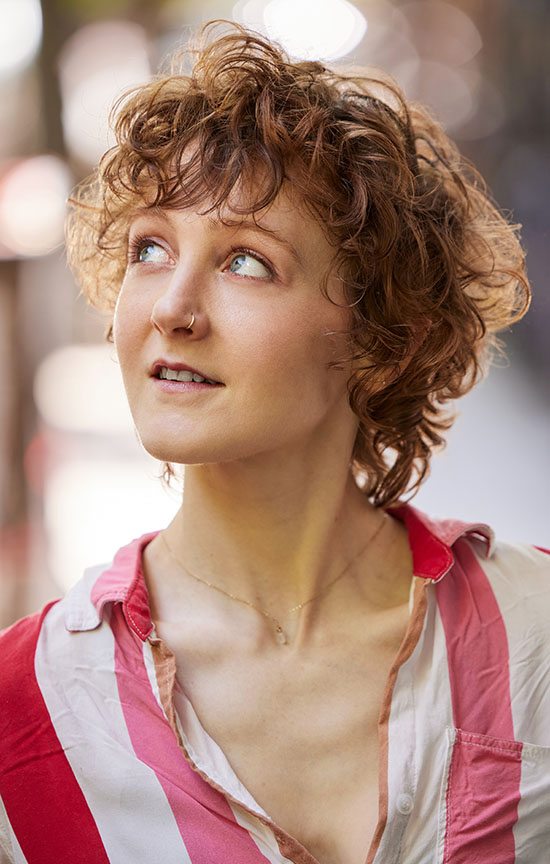 Amanda A. Lederer is a NYC-based actor, writer, VO artist, puppeteer, producer, and published book editor. She is a co-founder and former member & performing collaborator with non-profit theatre company, Strangemen Theatre Co (The Woodsman; Bernie & Mikey's Trip to the Moon; On the Head of a Pin), having served as Executive Producer, President of the Board, teaching artist, and Social Media & Outreach Director. She originated the roles of The Wicked Witch, Tinker #2, and Dorothy in Strangemen's The Woodsman, performing in all subsequent productions, and was the Lead Producer and Production Manager for the company's final production, Bernie & Mikey's Trip to the Moon (59E59 Theaters). She served as co-producer, Social Media Manager, Director of International Initiatives, and performer for The Mother Line Story Project, co-directing the original work In the Mother's Hands, produced in partnership with Sabeel for the Arts in Cairo, Egypt, and sponsored by the Cairo American Embassy. Off Broadway: The Woodsman (New World Stages, 59E59, Ars Nova); Shlemiel the First (TFANA). Other select NY & Regional: The Woodsman (Standard ToyKraft), The Devine Sister (Stageworks Hudson); Point Pleasant (St. Ann's Warehouse); The Dunes (Gallery Players); Virginia Woolf (Aglet Theatre); The Trial of FDR (New Stage Perf. Arts); Uncle Vanya; Guys & Dolls; A Streetcar Named Desire; Harvey – u/s (New Harmony). Puppetry: The Woodsman (New World Stages, 59E59 Theaters, Broadway HD & PBS Clos Up, Ars Nova, Standard ToyKraft); The Tao of Glass (NYC w/s with composer Philip Glass and Phelim McDermott of the UK-based company, Improbable Theatre); Shlemiel the First (TFANA); The Women of Padilla (NYC w/s instructor; Two Rivers Theatre); The Little Mermaid (NY w/s; Strangemen Theatre Co.); Dracula (w/s residency with Strangemen Theatre Co., Eugene O'Neill Theater Center); Point Pleasant (St. Ann's Warehouse). Film/Media: The Woodsman (PBS Theatre Close Up; Broadway HD); That Awakward Moment (Treehouse Pictures, starring Michael B. Jordan, Zac Efron, and Miles Teller, dir. Tom Gormican). Other various NYC and regional appearances include performances at Dixon Place, HERE Arts, NYMF, and Berkshire Theatre Festival.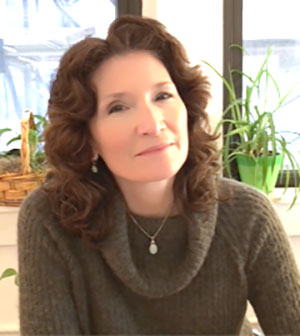 Laura Leopard, is a founder of Gotham Radio Theatre, last appeared for GRT at Lincoln Center as Mame in Auntie Mame, one of her favorite roles. From Nashville, Tennessee her credits include Lucy Warriner in The Awful Truth for GRT at the Fringe International Festival in NYC, An Ideal Husband, at The Paper Mill Playhouse in New Jersey, Quartett at BAM (the Brooklyn Academy of Music), Amadeus at the prestigious Barter Theatre in Virginia, and Claire in Proof at Mill Mountain Theatre in Virginia. Favorite roles include, Mary Queen of Scots in Mary Stuart, and Nan/Lina in Three Days of Rain,and for GRT, Joanna and Monica in Present Laugher and Elvira in Blithe Spirit.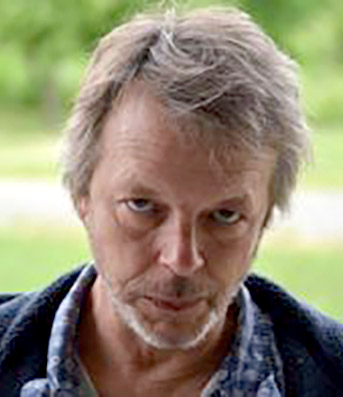 Phillip X. Levine favorite stage roles include: Arthur Midget in Carey Harrison's Midget in a Catsuit Reciting Spinoza and Edward Kelley in Carey's Magus, (both as a founding member of the Woodstock Players), JB in JB, Charlie Baker in The Foreigner, Austin in True West, Edgar in King Lear, Major Gilbert Russell in Grinder's Stand, Jon in Marjorie Prime, and his one-person show approx. poet falls in love & can't get up. On screen, Phillip appeared as Giggles in Fear of Clowns 2 (Lionsgate), Gen. Henry Clinton in The American Revolution (Partisan Pictures/History Channel), Papa Jones in Night of the Living Jews (indie short), and as Bodie (lead) in The Arsonist's Affair where he received Marist College's 2012 Silver Fox Award: Best Actor. Phillip is a member of SAG. Phillip is also a dad, poetry editor for Chronogram Magazine, and president of the Woodstock Poetry Society.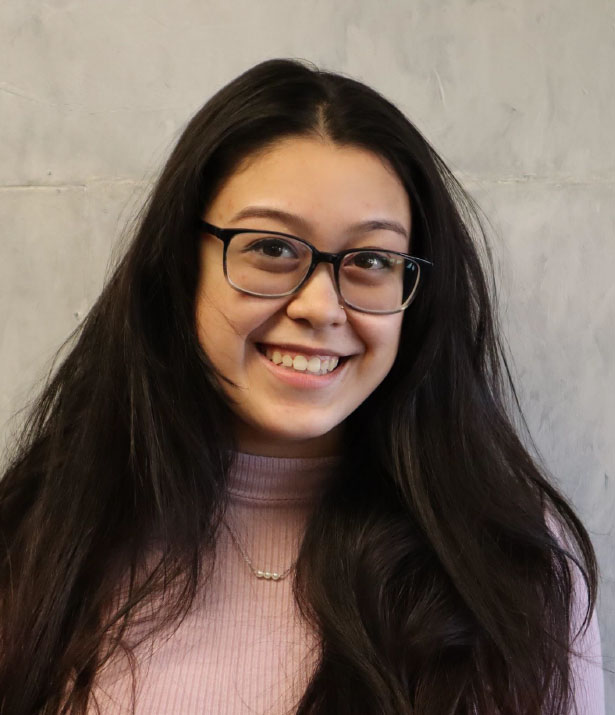 Gillian Lopez was born a natural performer, she is currently 17 years old. She has been dancing since the age of 4 and has been competing since age 8. She also was a competitive figure skater for 10 years and she has been participating in choir and drama club since 4th grade. Gillian has done many shows with the most recent being Little Shop Of Horrors.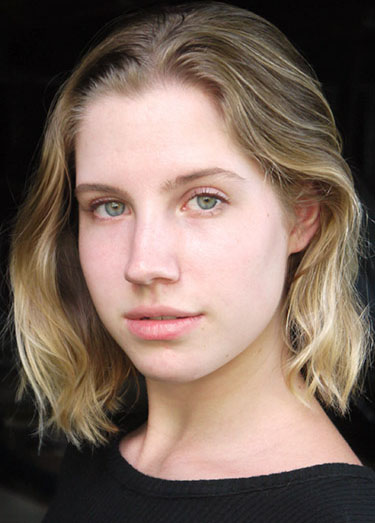 Jess Lyke grew up doing theatre all over the Hudson Valley. She graduated from SUNY New Paltz in 2017 with a degree in Theatre Studies. Some of her favorite roles from school and beyond include Mark Antony in Julius Caesar (SUNY New Paltz), Portia in Something Rotten! (New Deal Creative Arts), Catherine in Pippin (CENTER at Rhinebeck), and CB's Sister in Dog Sees God (Paper Rain at SUNY New Paltz). She's done a couple of summers worth of projects with Shoutout Saugerties/Round the Bend and she has enjoyed every moment! Many thanks to Beth and Sydnie for always thinking to call and for their trust in bringing these fabulous new works to life!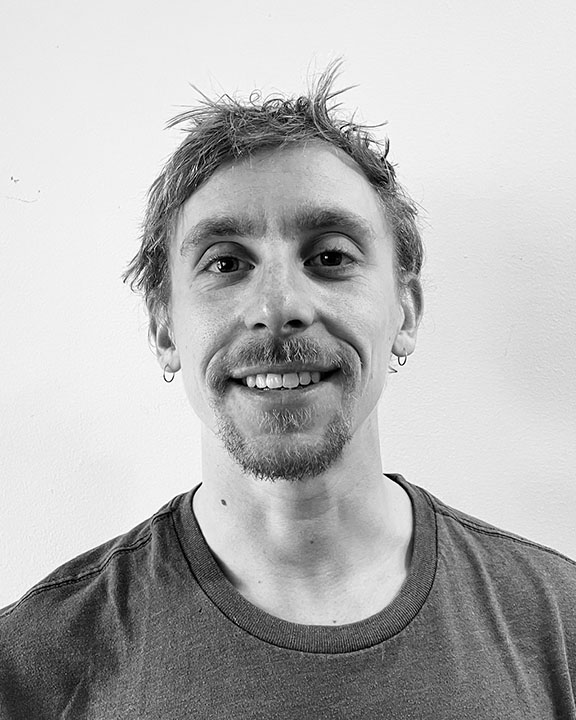 Maclain Maier is an actor and writer from South Orange, New Jersey. He graduated from Pratt Institute with a BA in Creative Writing. His short stories have appeared in Ubiquitous Magazine and Z Publishing's Best Emerging Writers Series. He busks on the streets of New York City as half of the clown duo Cridgerdodger. He is also a member of the Happenstancery Improv troupe, Siren Theatre, and Arm-of-the-Sea Theater.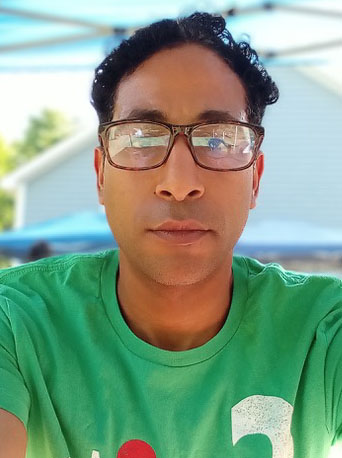 Alfred Mandiville was born and raised in the Hudson Valley. Always had a love of the theater and wanted to be a part of the community. So, when seeing acting classes were available near me I couldn't pass it up. I've enjoyed them so much and wanted to continue on this journey. Now I'm delighted to have the opportunity to read for Round the Bend Theatre and couldn't be more excited.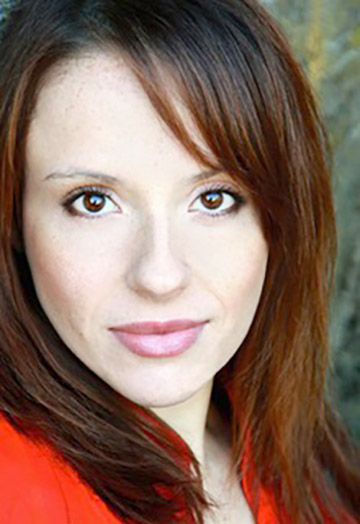 Maria Elena Maurin is thrilled to once again be a part of Round the Bend Theatre's readings. Her recent theatre credits include: On the Exhale with the Rhinebeck Theatre Society. Arms and the Man, Still, Outside Mullingar, and Brilliant Traces with the Performing Arts of Woodstock. A Turn of the Screw with Kaaterskill Actors Theatre. She produced and performed in the web series Tabs & Clea. She has trained at the American Academy of Dramatic Arts, NYC and at the Sande Shurin Acting Studio, NYC and Woodstock, NY.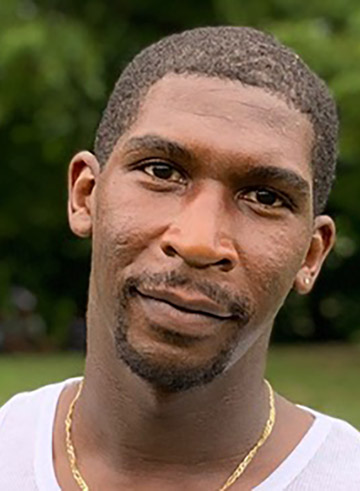 Darryl Mayhand has rediscovered the love for acting through the wonderful Sydnie Grosberg Ronga. Armed with a musical theater background, having performed shows such as Sugar, Kiss Me Kate, & Cabaret, he's eager to debut his acting prowess in this reading and couldn't be more thrilled at the opportunity.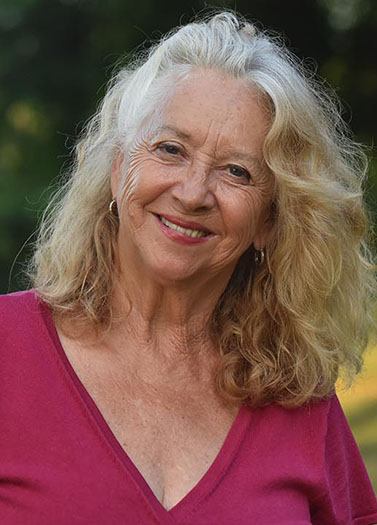 Margarita Meyendorff is an award-winning author of two published books: her memoir entitled DP: Displaced Person and an anthology of 30 short stories entitled Flipping the Bird. The daughter of a Russian Baron, she was born displaced in a refugee camp in Germany, far from the opulence of Imperial Russia that was her birthright. A series of wars destroyed this privileged existence, and Margarita's life became a series of extraordinary moves. She has performed as an actress, dancer, musician, and storyteller at venues throughout the United States and in Europe. Her memoir, DP Displaced Person is being translated into Russian for publication in Russia.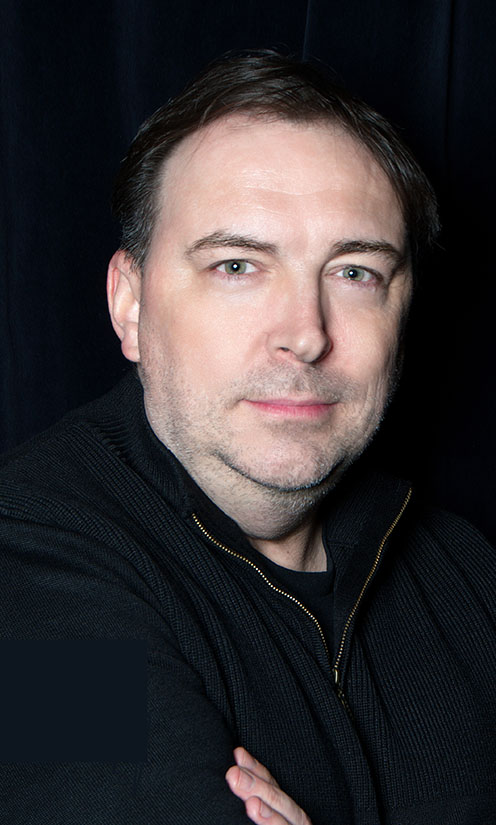 Rick Meyer has been all over the country. Not touring or anything. He just wanted you to know he has been all over. Theater-wise, he is a Hudson Valley based actor who was most recently seen at the Rosendale Theater performing in a staged reading of The Great Gatsby as 'Tom' and just prior he was in a production of Constellations as Roland. Some of his other favorite roles include Tom (The Glass Menagerie), Mozart (Amadeus) Salieri (also, Amadeus), Nathan Detroit (Guys and Dolls) and Father Brendan Flynn (Doubt). He also had the privilege of appearing in Twelfth Night as Sir Andrew Aguecheek (this actually was a tour) and also played Sir Andrew Aguecheeck a second time for the California Shakespeare company, in what you might guess, Southern California. He feels that every production is a new adventure and looks forward to the new collaborations and meeting new artists.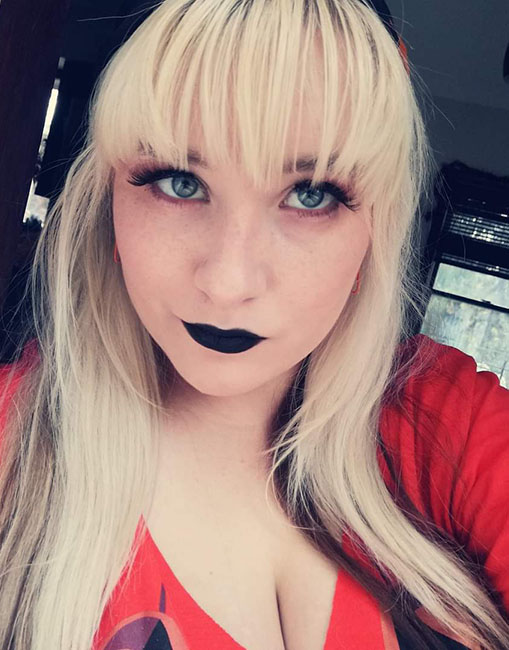 Samantha Mileski Previous acting credits include Jekyll and Hyde (Lucy), Into the Woods (Rapunzel), The Drowsey Chaperone, The Music Man, Lend me a Tenor (Diana), The Three Stooges (Laura), The Magical Lamp of Aladdin (Jasmine), Murder Cafe (Becky), Rumpelstiltskin, The 25th Annual Putnam County Spelling Bee, Game of Clones, and Hung up Games. Film Credits include A Coffee House (Shawna), Killer Campout (Stacy), RIP (Petite), Her Phobia (Eliza), An Angry Boy, The Adults and Pretty Little Liars (Original Sin), Ebenezer Scrooge (Bell), The Vord (Cleaning Lady), Barbie (Lexi). She is now making her Off-Broadway debut as ,"Maddie" in the production, Angel's Among Us. She also has an associates degree in Special Effects Makeup and has won twelve awards for her makeup/practical effects in the movie industry and has worked on over 40 films throughout NY, GA and the surrounding areas. You can check out her work at Agedbloodfx.com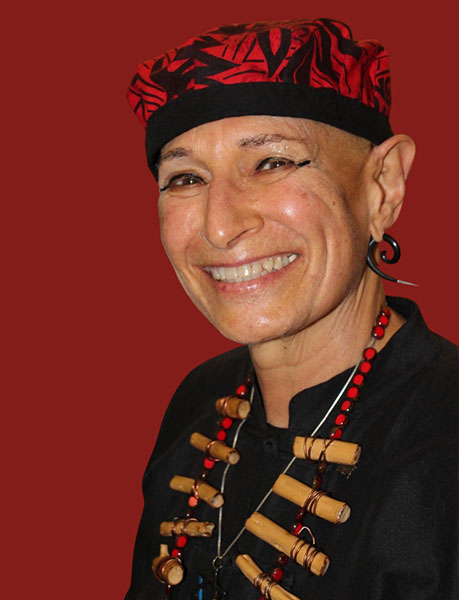 Zelda aka Judith Z. Miller is a visual artist, producer and actor who has performed at such venues as Source, GALA Hispanic Theatre, The Fine Line Actors Theatre, and the Kennedy Center in Washington DC, in NYC at WOW Café Theatre and Dixon Place, and locally with the Rosendale Theatre, and Studio Theatre in Exile. TMI Project's Pride Stories Podcast featured Zelda and delcared her "Storyteller of the Week," twice. Zelda's solo show Que Será, Será: A Life's Journey of Sexual Orientation & Gender Expression is now on HUDSY TV and housed in the Lesbian Herstory Archives. Facebook & Instagram @ArtistSoulSpeaks; QueSeraSeraShow.com.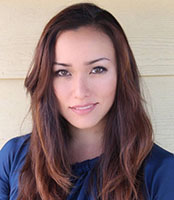 Ilona Molnar gained her first professional stage experience at age eighteen in Helen Körte's Szenen eines Kulturvolkes ('Szenes of a Cultural Tribe') at the Gallustheater in Frankfurt, Germany. She went on to classically train at Drama School for four years in London, UK. Credits include Evillene in The Wiz, directed by Matthew Xia; Lady Macbeth in Macbeth, directed by Ché Walker; Mama Eurelie in Once on this Island, directed by Vik Sivalingam, as well as appearances in films such as Gangs of Tooting Broadway and Good Grief. Most recently she played the character of Em in a marriage is a story we tell and keep telling, directed by Susan Einhorn. She is currently doing her PhD at the University of Exeter in Screenwriting. Her research focuses on Memory and Identity in the Digital Age.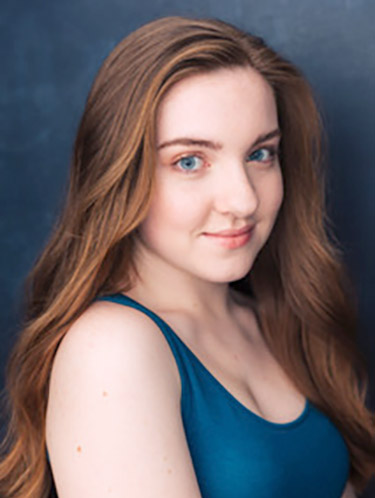 Michelle Moughan is a NYC-based actress from Hurley, NY. Locally, she has danced with the Catskill Ballet Theatre and appeared onstage in the Hudson Valley at the Center for Performing Arts at Rhinebeck and Coleman High School. Some favorite roles include Peggy Sawyer in 42nd Street, Mrs. Wormwood in Matilda, and Joanne in Godspell! She has performed professionally at Westchester Broadway Theatre as well as in commercial and television and currently attends Fordham University at Lincoln Center. She is so excited to be a part of the June readings with Round the Bend!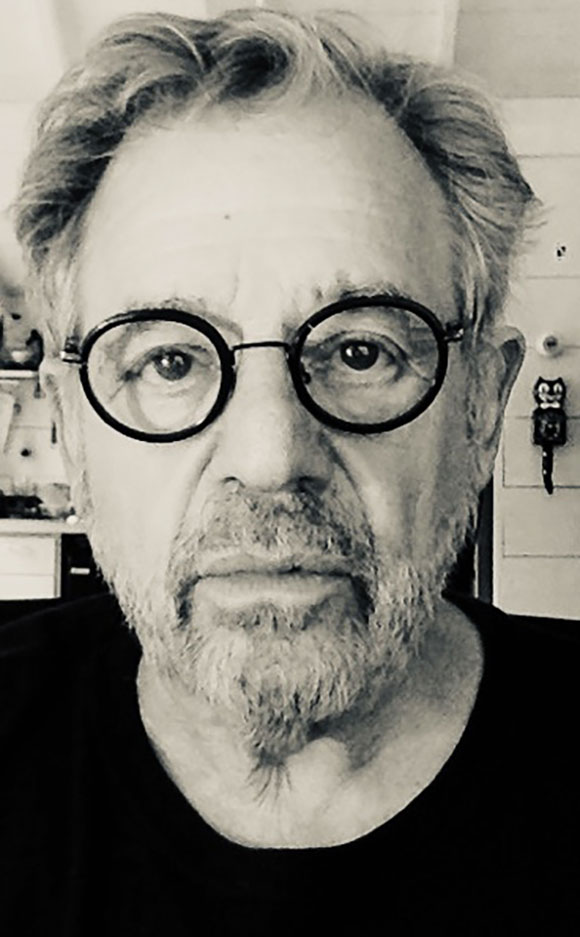 Henry (Hank) Neimark has been happily retired for the last several years from a career in television production as a member of the Directors Guild Of America where he worked on countless shows, mostly live productions including Live From Lincoln Center, American Playhouse, The Dick Cavett Show, Sesame Street—The list goes on. He has appeared in several plays in Woodstock, most recently as Cerimon in the Bird On a Cliff Summer Shakespeare Festival's Pericles Prince Of Tyre. He also appeared in the highly acclaimed production of Samuel Beckett's Krapp's Last Tape. Monarchs marks the first time that Hank appears with RTB.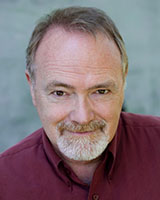 James Occhino has a passion for reading and collaborating on new work. At the dawn of time, he worked extensively in England, New York and LA. Nowadays, he is grateful for these opportunities to toddle on stage closer to home in his beloved Upper Hudson Valley.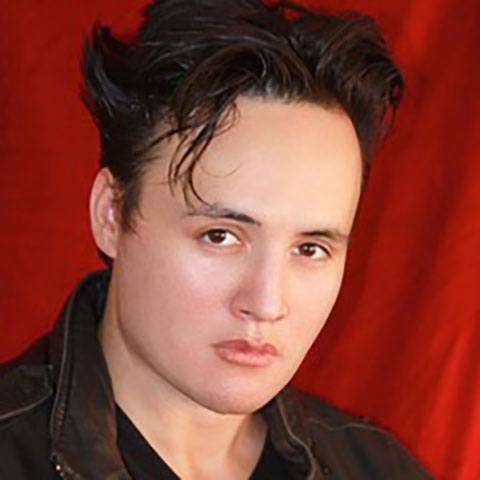 Joshuah Patriarco Off Broadway: King Lear (The Fool), The Acting Lesson (Marlon Brando), The Furies (Orestes), Yellow to Lavender (Young Tennessee Williams), among others. Film: Stargazer, Man-Moth, Marilyn Monroe in Vicarious Vitriol & The Joker in A Riddle in Time, among others. For his performance as Archibald Craven in The Secret Garden he received a 2019 Broadway World Award for Best Actor in a Musical. Additionally, his performance as Stanley in A Streetcar Named Desire, as well the title roles in Jekyll & Hyde, Sunday in the Park with George & Sweeney Todd were nominated for Broadway World's "Performer of the Decade" & "Vocalist of the Decade" in Central New York. Other credits include the title role in Hamlet (2x), Oedipus/Trump in Oedipus Rx, and Jesus in Jesus Christ Superstar. This fall he will direct Gaslight at the Center for Performing Arts at Rhinebeck.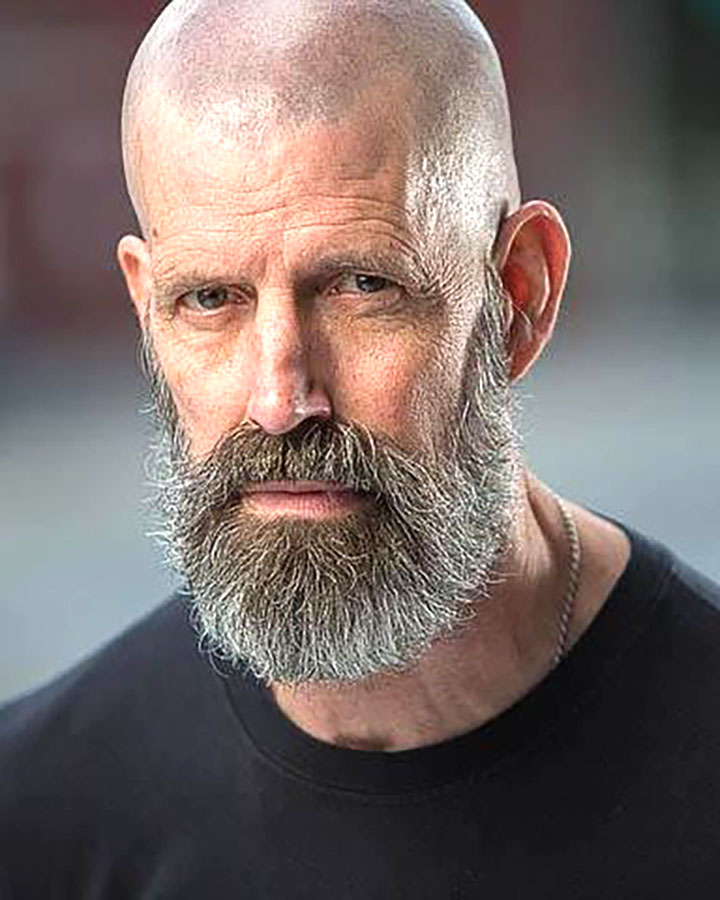 STEVEN PATTERSON has performed in NYC both Off- and Off-Off-Broadway, as well as regionally with theaters such as South Coast Repertory, Capital Repertory Theatre, TheatreWorks/Silicon Valley, freeFall Theatre, Kaliyuga Arts, Lexington Conservatory Theatre, Chenango River Theatre, Centenary Stage Company, and the Orlando, Oregon, Colorado, Pennsylvania, Utah, Tennessee, Richmond, and Lake Tahoe Shakespeare Festivals. A few of his favorite roles have beenAustin Wiggin in the L.A. world premiere of The Shaggs: Philosophy of the World, Jake Sturdy in Kill Me Now,Lear in King Lear, David in Poor Super Man, Judi Boswell in How to Pray, Zach in A Chorus Line, and Rob in King of the Crystal Palace. He also created, performed, and toured internationally for four years with Beauty, a one-man play inspired by the life and works of Jean Genet. He currently resides in Catskill, NY, where he is the co-founder (with John Sowle) of Bridge Street Theatre, where he has appeared in The Epic of Gilgamesh, The Killing & The Love Death, Grinder's Stand, A Life in a Day: Lucky Lindy, Frankenstein: The Modern Prometheus, Holiday Memories, How to Pray, Frankie & Johnny in the Clair de Lune, The Revenge of the Space Pandas, There Is A Happiness That Morning Is, Miss Gulch Returns! (2021 "Berkie" Award for Best Solo Performance), Long Day's Journey Into Night, Shelley's Shadow, and The Lion in Winter, and directed George M. Cohan's The Tavern, The Effect of Gamma Rays on Man-in-the-Moon Marigolds, and The Revenge of the Space Pandas.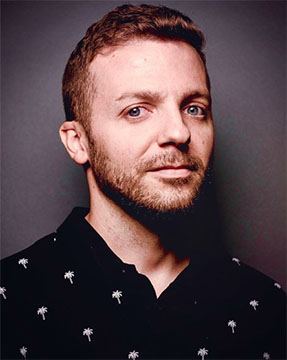 Blake Pfeil (he/him) is a multidisciplinary artist. His original theatrical work has headlined Joe's Pub, 54 Below, Rockwood Music Hall, Highline Ballroom, NY Live Arts, Icaro Teatro (Mexico), Gyeonggi English Village (South Korea), Concordia College, Emerson College, Purchase College, and the National YoungArts Foundation, among others. As an actor, Blake has worked at the Shakespeare Theatre of NJ, Huntington Theatre Co., New Repertory Theatre, Company One, among others. He is the creator of the Joni Mitchell-inspired THE BBC, 1970 (originally commissioned by 54 Below), one of the cofounders of Macabre Americana (Rockwood Music Hall resident, 2018-19), and hosts "The Pfeil File" on Radio Kingston/WKNY (107.9 FM/1490 AM in the Hudson Valley). In his job-that-pays-the-bills, Blake serves as Operations & Programs Manager at nonprofit storytelling organization TMI Project. His current project is All-American Ruins, an award-winning multimedia travelogue in which he recounts his experiences exploring abandoned spaces across the United States and reimagines them through multimodal storytelling. MA, Arts Entrepreneurship, Purchase College; BFA, Musical Theatre, Emerson College; Audio Podcast Fellowship at SUNY Stony Brook. Proud member, AEA. http://www.blakepfeil.com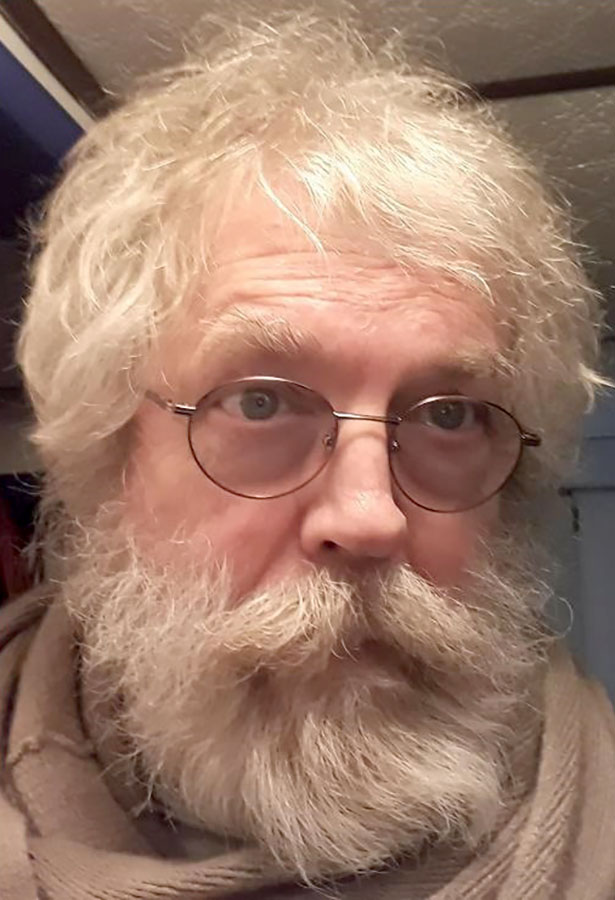 John Paul Porter Better known as a playwright than actor. Works include the five MacQuillin Plays – The Clan of the MacQuillins, Miz MacQuillin, Atlanta is Burning, A Woman on Fire, and Othaniel, as well as Men and Women Talking Love and Sex, which can be seen at his Little Barn Theater on Sunday, October 2. Each year grows over a thousand flowers all of which are given away. Good cook, rated chess player, Jeopardy contestant. After a thirty year layoff began playing the piano again.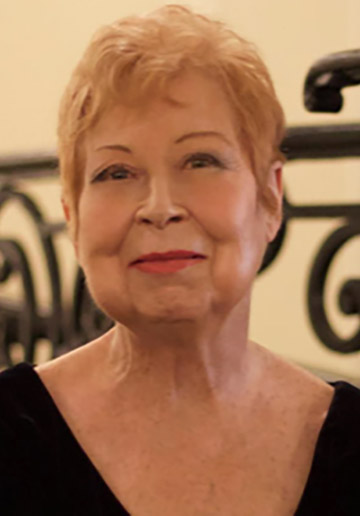 Sharon Grace Powers is a singer/actress, writer, editor, and voice teacher. She has appeared on Broadway (1600 Pennsylvania Avenue), in regional theatre, concerts and cabaret touring the US and Canada (Gregg Smith Singers), as well as choral work at the New York Philharmonic and multiple New York City venues. Together with her musical partner David Lahm, Ms. Powers performed evenings of humorous songs at the Triad Theater in NYC in 2017 and 2019. For sixteen years, Ms. Powers worked with Katharine Hepburn eventually becoming her public liaison, assisting her on several TV films, and was significantly involved in the publication of Miss Hepburn's autobiography ME. Ms. Powers has performed for Round the Bend in Higglety Pigglety Pop!,readings of Whispering of the Gods,The End of the Middle, Final Toast, among others plays. Currently, Ms. Powers has written a book which is due for publication December 2023, How Broadway Works: Building and Running a Show From the People Who Make It Happen.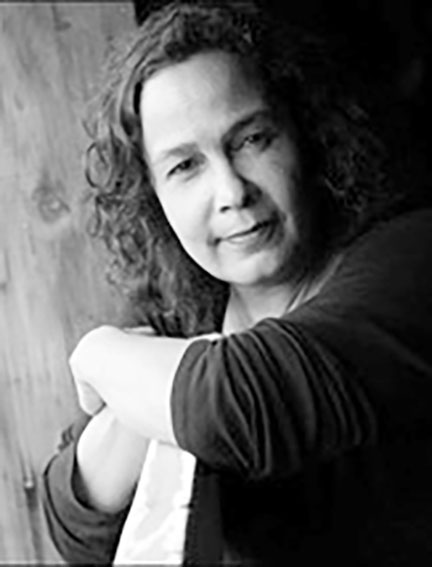 Nicole Quinn has been a writer for hire at HBO, Showtime, Jodie Foster's Egg Pictures and John Singleton's New Deal Productions. Her feature film (writer/dir) Racing Daylight stars Academy Award winner, Melissa Leo, and Emmy winner, David Strathairn in a love story across time. Her short plays are published by Playscripts, Inc. Quinn has produced/narrated audiobooks for Audible, an endeavor begun when she won a contest to read on Neil Gaiman's American Gods. The Gold Stone Girl is a feminist-dystopian trilogy of YA novels about a rogue Dream Weaver living in the Night Mare's world whose superpower is smiling.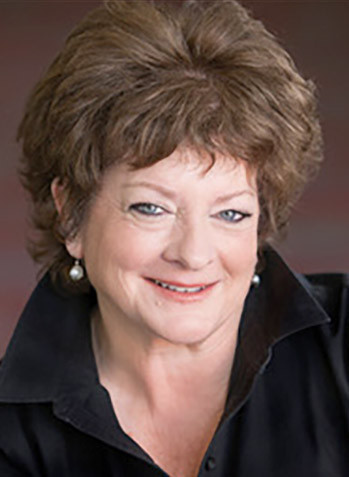 Kathleen Shea Reilly is making her first appearance with Round the Bend. Past credits include Old Love New Love, The Importance of Being Earnest, Mine, Agnes of God, Death of a Salesman, Steel Magnolias and The Boys Next Door. Kathleen holds an MFA in Acting from The Catholic University of America.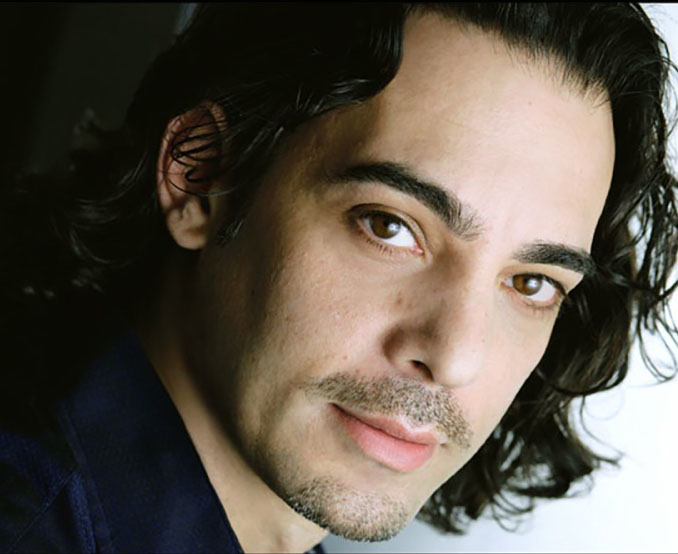 Jared Reinmuth has worked as an actor, writer, teacher, director, and songwriter. He made his acting debut at the 1994 Dionysian International Theatre Festival in Veroli, Italy in Karen Malpede's The Beekeeper's Daughter. Regional and National tour credits include: Cyrano de Bergerac, Dracula, Don Quixote, Athos in The Three Musketeers, and Guildenstern in Rosencrantz and Guildenstern Are Dead. He worked under the tutelage of theatre legend Gertrude Jeanette of the H.A.D.L.E.Y. Players, performing at The Harlem School for the Arts. Jared played the role of Jesus Christ in Les Freres Corbusier's production Hell House at St. Ann's Warehouse, Brooklyn, which was nominated for Drama Desk Award: Best Unique Theatrical Experience. Most recently he has collaborated with director Sydnie Grosberg Ronga at the Gotham Radio Theatre, and in several readings for ShoutOut Saugerties. He made his directorial debut in 2016 at the Theater for the New City's Dream UP Festival with Andrea J. Fulton's Roof-Top Joy. His adaptation of Alexandre Dumas' seminal masterpiece, Monte Cristo, debuted at the Hackensack Cultural Arts Center and enjoyed a successful run at Urban Stages in NYC in 2016. He was a faculty member at the Mason Gross School of the arts at Rutgers University under William Esper and Loyd Williamson. Jared began a writing collaboration with Attica survivor, Frank "Big Black" Smith, in 1997. In 2017 he joined forces with co-creator and artist, Ameziane, and Frank Smith's wife, Pearl, to fully realize the work initially started with Frank "Big Black" Smith, as the graphic novel BIG BLACK: STAND AT ATTICA (Archaia, 2020). In 2017.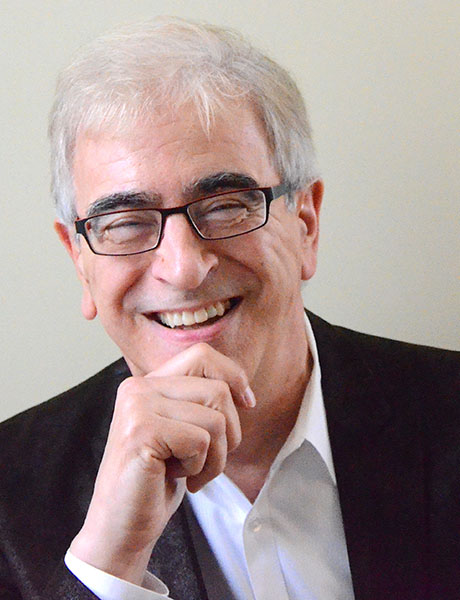 John D. Remington is a local actor, producer, writer and director in the Hudson Valley. He has performed in a dozen and a half shows since jumping back into the theater fray in 2016, after many years in a corporate gig with Target Corp as VP of Marketing and Communication and Executive Director for St. Jude Children's Research Hospital.
John has had the privilege to work at many of the theaters in the region including The Center for Performing Arts Rhinebeck, The Phoenicia Playhouse, Performing Arts of Woodstock, Voice Theater, Arts Society of Kingston, County Players and the Manhattan Repertory Theater. And now is very happy to add Round the Bend as another partner in the creative arts.
His most crowning achievement today however, is the formation of TroupEnigma, LLC along with fellow members Michael Juzwak and Austin Lightning Carrothers. "The pleasure of serving with these two men is immeasurable…no drama, always fun, and always the best we can do"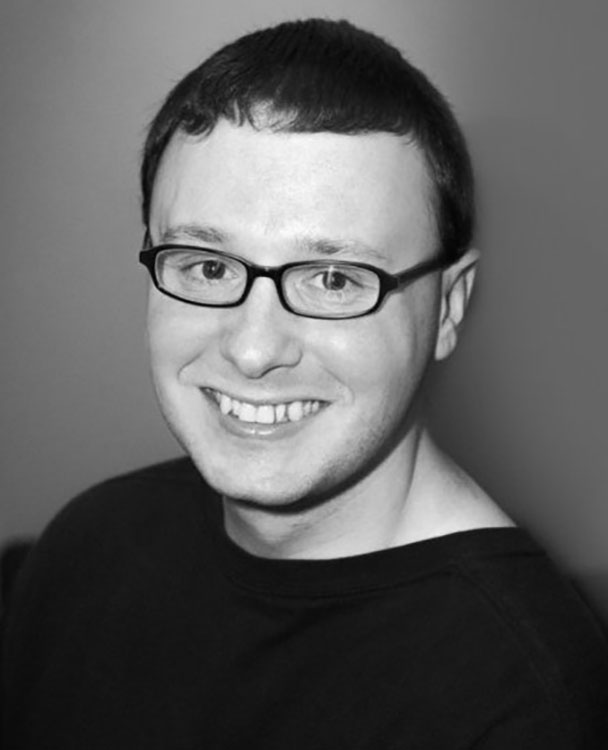 Russell Roberts has appeared in many productions, and through all mediums, including of course, theatre; his humble roots. You may have seen him in RTB's reading of Leda's Lament, as redneck football star Junie Miller, or Spin The Donkey, as Seth, Keeping Mary, as Ashton Prinz, or perhaps Un Hombre, as Josh Wolfson, just to name a few. Upstate, his involved productions include Classic Theater Guild's Boeing Boeing, as Robert Lambert, Clue: On Stage, as Mr. Green, and An Ideal Husband, as Lord Caversham. Russell possesses a unique ability to mold himself into his characters for a truly committed performance, and each one; both the character, and the performance, are always, in themselves, unique. Russell studied TV-Video Production/Broadcast Journalism at SUNY Plattsburgh, graduating with a Bachelor of Arts.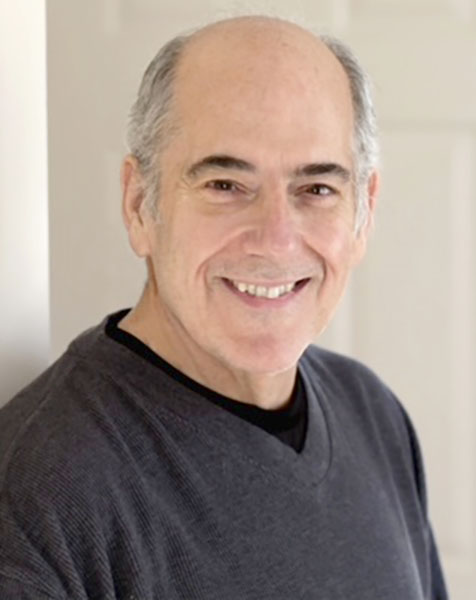 John Romeo has performed for 25 years with the resident company of the NYS Theatre Institute (NYSTI). His work in over 200 stage productions includes: London's West End production of The Snow Queen; George M. Pullman in the East Coast Premier and Off-Broadway production of Jeffrey Sweet's American Enterprise, both directed by Emmy award winning Patricia Birch; Willy Loman in NYSTI's Death of a Salesman; Lenny in Of Mice and Men; Scrooge in A Christmas Carol; Smee in Peter Pan in Moscow; Il Compari in A Tale of Cinderella (stage, original cast recording and Warner Home video); the title character in The Canterville Ghost (Warner Audio Book). John has also performed in tours of the Mid East, Sweden, Italy and the USSR. John has also directed the The Miracle Worker, Inalienable Rights: Denied for NYSTI. Romeo's film work includes Fighting For Freedom with Bruce Dern and Kristanna Loken, Cult horror films Ice Queen, Axcellerator and other independent features and shorts. He co-directed the documentary, The Neighborhood That Disappeared, the pilot for the middle ages and directed the short film, Ready Or Not…. John is also a voice over actor on nearly 1000 TV and radio commercials and narrations. AEA, SAG-AFTRA.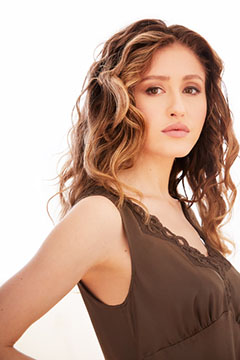 Sarah Jayne Rothkopf is an actor, yogini and travel curator with a passion for all things theatre. Informed by study at Sarah Lawrence College, the Neighborhood Playhouse and a Masters at the Royal Academy of Dramatic Art, her journey has taken her to New York City, Los Angeles, London, and, lately, the Hudson Valley. With roles in a variety of independent films and theatrical performances over the years, Sarah Jayne is thrilled to have recently performed in The Cake and Love is Love at The Rosendale Theatre as well as Coupling at The Phoenicia Playhouse. She's making her debut at The Bridge Street Theatre this fall in The Glass Menagerie and is incredibly privileged to join Round The Bend Theatre and the cast of Monarchs.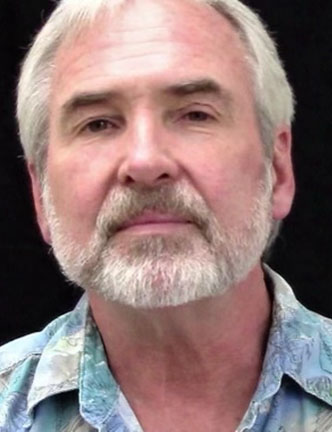 Rob Rowe lives in Samsonville, N.Y. He's studied with Blue Horse Repertory Co. and Wayne Pyle acting coach. He's performed in; Almost Maine, Of Mice and Men, The Second Time Around, The Fox on the Fairway, You Can't Take It With You, California Suite, Inherit The Wind, Clue, Moon Over Buffalo, Ripcord and others. Rob has also appeared in several Upstate Films.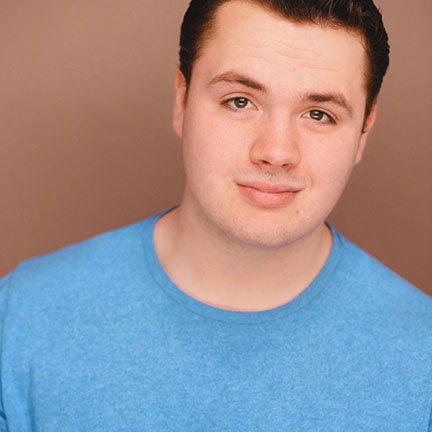 Nicholas Scott is a Hudson Valley actor with credits such as Catfish Christmas and Broken People. Nick currently studies at the Barrow Group for Acting and will appear in the iconic James Dean role of Jim Stark in Rebel Without a Cause next month at the Rhinebeck Center for Performing Arts. He is honored to play the role of Kirt in such an amazing play.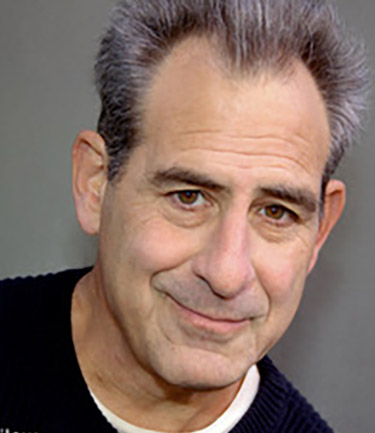 David Smilow recent work includes: A Christmas Carol (Theatre on the Road), Boeing, Boeing (Phoenicia Playhouse), Wednesday's Child (Florida Studio Theatre), Four by Ives (Performing Arts of Woodstock). A Saugerties resident began his career as a writer, working first on screenplays, then moving on to television and stage projects before turning to acting. The reading of A Catchy Song and Shining Light marks David's first in-person performance since before the Covid-19 lockdown. He's delighted to be back before an audience. Here's to the full return of live theater to the Hudson Valley – and everywhere beyond.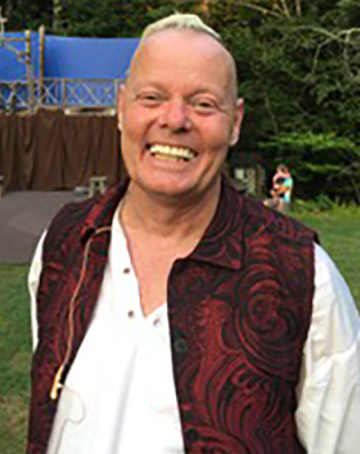 Bill Solley has performed locally with Round the Bend Theatre, ShoutOut Saugerties, Horton By the Stream in Elka Park and with Bird-On-A-Cliff's Woodstock Shakespeare Festival.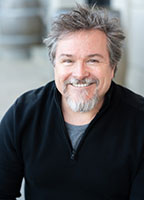 Griffin Stenger [he/him/his] (Actor) Passionate about acting at a young age, Griffin appeared in ads and on stage at all levels of schooling. He was also selected for study at the Goodman Theater in Chicago. While at Parsons/New School he studied film making and began working in advertising. 40 years later (not a typo) he returned to the stage in the role of Peter Austin, in Terrance McNally's It's Only A Play with the County Players in Wappingers Falls. Most recently he played the part of Dr. John Buchanan Sr. in Tennessee Williams' Summer and Smoke with Voice Theatre, Directed by Shauna Kanter. Prior to that he featured in 3 pieces at the Rosendale Short Play Festival. He is honored to have been cast in all of these roles with their amazing casts.
Thanks to his wife Kate Cummings for pushing him back into Acting. Shauna Kanter, Ann Citron, Susan Einhorn, Sydnie Grosberg Ronga, Guy Anthony. Kit Colbourn and everyone at County Players. Andrew Karl, Valerie Lynn Brett and Shadowlands Studios. And Frank Marquette and Anika Krempl for giving him a ghost of a chance.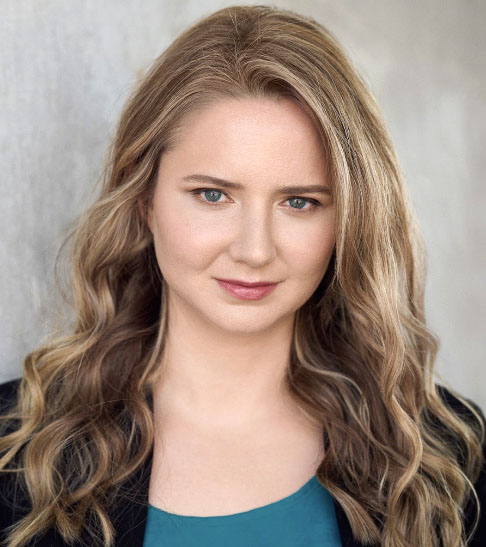 Taylor Steward has a BA in Theatre from Saint Louis University. Her credits include various plays such as Bad Jews (directed by Sydnie) at The New Jewish Theatre, Afflicted: Daughters of Salem at Metro Theater Company, The Ride Down Mt. Morgan at St. Louis Actors' Studio and I'm Gonna Pray for You So Hard for Blue Rose Productions in Saint Louis, among others. After moving to New York she's performed at The Manhattan Repertory Theatre and recently made her network television debut on season 2 of CBS' The Equalizer and can also be seen on season 3 of The Food That Built America on The History Channel. Taylor makes several appearances in RTB's readings of new plays and is grateful to Sydnie and Beth and the tenacity of the theatre community to keep live theatre on its feet during this challenging time.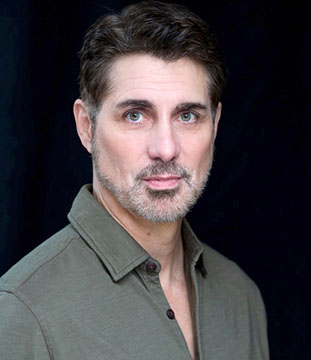 Dean Temple works as a writer, actor, and director in the Hudson Valley and NYC. His solo show Voice of Authority enjoyed successful runs at 59E59 Theaters in NYC and Surgeon's Hall in Edinburgh, UK, as part of EdFringe in 2019. He recently directed Lena Lagushonkowa's A Topol-M Rocket Fired at a Cat Named Brooch for ProEnglish Theater in Kyiv, Ukraine, as part of their War. Texts series. And his film Everyone Has the Right was recognized by the Rhode Island and Soho Film Festivals, the New York Animation Awards, and is now part of the FDR Presidential Library's educational curriculum. Dean is a member of SAG/AFTRA, Actor's Equity Association, and Howl Playwrights.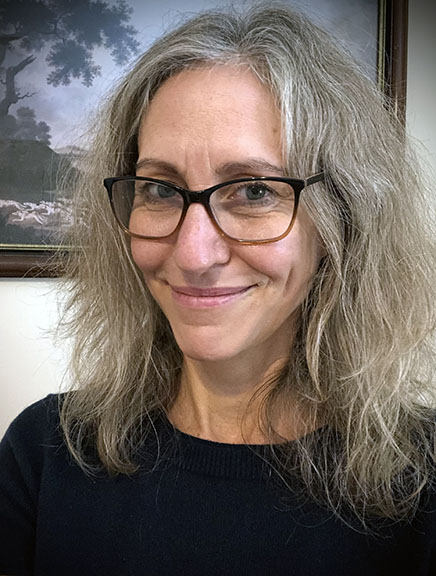 Aimee Trumbore has been performing in Minneapolis, NYC and the Hudson Valley for 20 years. Recent shows include the LOVE IS LOVE short play festival and Nora in A Doll's House Part 2, both at the Rosendale Theater. Favorite previous roles: The Witch in Into the Woods, Pam in The Full Monty, Gertrude in Hamlet, Agave in The Bacchae, Rita in Educating Rita, Diana in Lend Me a Tenor. Training: BFA -Theater, UMD; Ensemble Studio Theater, Acting Studio with Deborah Hedwall. Aimee also sings with Hotdish, a local Americana / bluegrass band.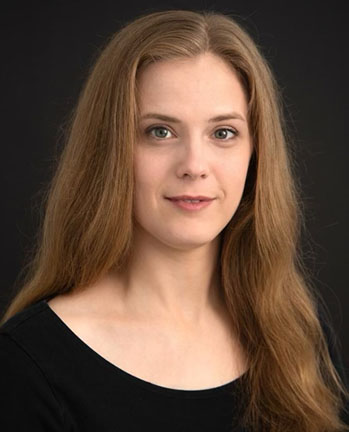 Geneva Turner (they/she) is an actor, director, writer, singer, and musician from the Hudson Valley. They received an A.A. in Theatre Arts from SUNY Ulster and B.A.s in Theatre Performance and Anthropology from SUNY New Paltz. Recent roles include: Emily / The Moors (PAW), Katherine / Henry V (CENTERStage), Emily / Our Town (Phoenicia Playhouse), Gretchen / Boeing Boeing (Phoenicia Playhouse), Raina / Arms and the Man (PAW), Roz / Moon Over Buffalo (Phoenicia Playhouse), and Kristine Linde / A Doll's House (Rhinebeck Theatre Society). They thank Josh & Round the Bend for this opportunity.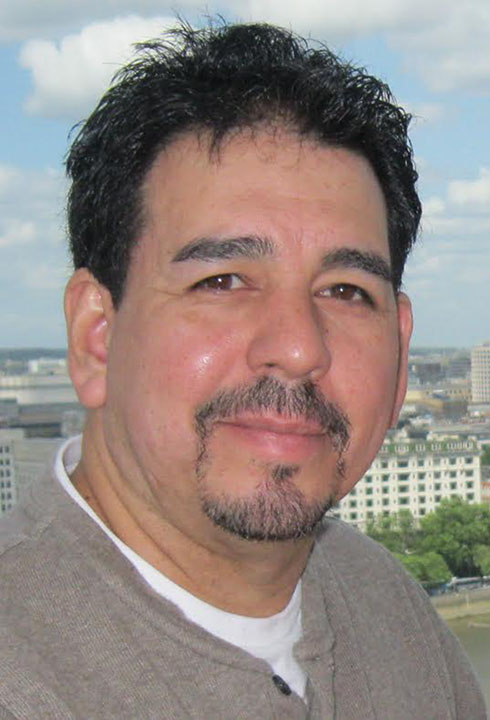 Ovi Vargas is a graduate of the Boston Conservatory and a veteran over 300 shows, including Television, Film, commercials, 6 national tours, off-Broadway, regional theatre and summer stock. He is also an award-winning actor, director, choreographer and playwright. He spent 5 years with the Blackfriars Shakespeare Company, 2 years with the Duo Theatre Company, 6 years with DiCapo Opera Theatre and 6 years with the award-winning and highly acclaimed Third-Eye Repertory. Among his favorite roles are, Hamlet in Hamlet, Oberon in A Midsummers Night Dream, David in Social Security, Kilroy in Camino Real, Petruchio in The Taming of The Shrew, Stephen Wheeler in Eastern Standard, Iago in Othello, Jamie in My Fair Lady staring Jamie Farr and Jesus in the female version of Neil Simon's The Odd Couple staring Kaye Ballard and Sandy Dennis. His most recent performance was as Pablo Picasso at the School House Theatre, The Stage Manager in Our Town at the Phoenicia theatre and his portrayal of Quetzal in Stewart Warmflash's play Mask of The Jaguar King at The Schoolhouse Theater, received glowing reviews from the New York Times.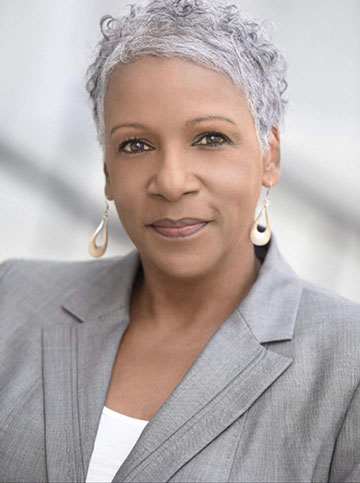 Dina Washington, a lifelong Hudson Valley resident is an independent Sag-Aftra actress as well as a commercial and print model. Before pursuing her career in acting she retired from a rewarding career with the United States Postal Service.
Dina sits on the Board of Directors for Kingston Land Trust and she is also a volunteer at Ulster County Health Department Covid-19 Vaccination PODS. She enjoys dancing, family gatherings, traveling, walking, writing, arts & crafts and event planning.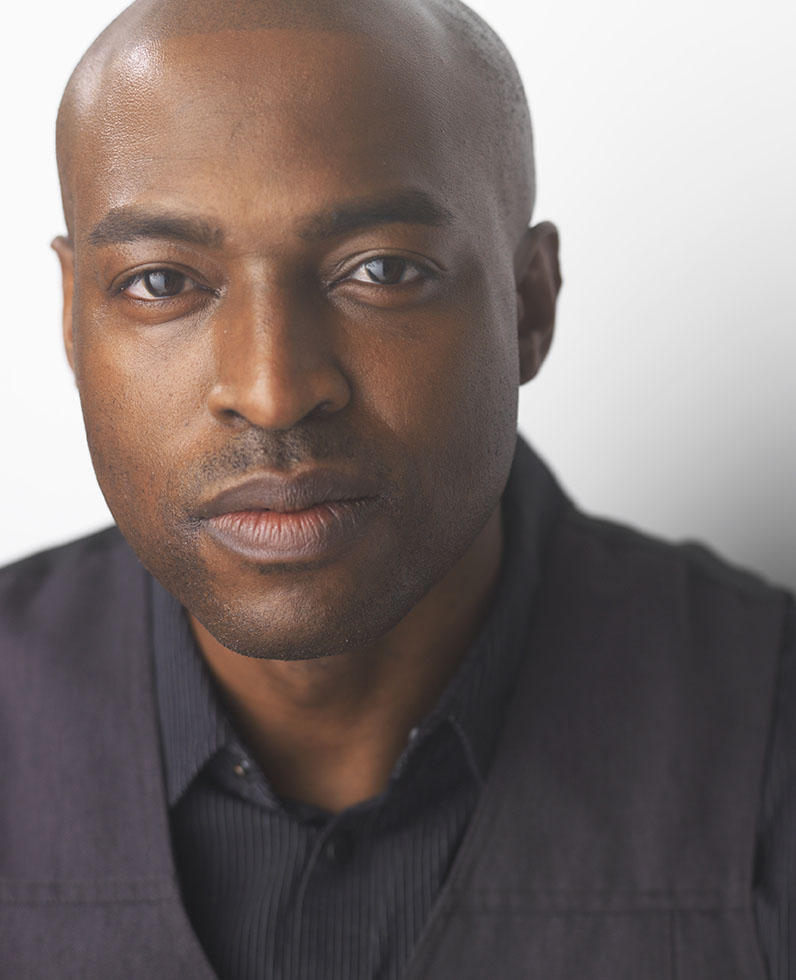 Jermaine Wells The city of Boston honored him with an official day, November 2, 2014 is Jermaine Wells day. In 2020, his first short film "Time Crunch," won 4 awards. Jermaine wrote, directed, produced, starred and edited the short. His fourth film "Nouveau Christmas Story," has won 4 awards and will be streaming November 22. Besides acting, he can be seen fronting his award winning band "ILL Funk," writing and directing short form videos, community enrichment service, hosting and lecturing.
Currently, Jermaine can be seen on packaging for Bevel products nationally in all Target Stores, on current commercials for New Skin, Xerox, Raymour and Flanigan and more. He is host for the current season(14) of the PBS (WMHT) show "TV FILM." Jermaine is also a major cast member on "A Good Cop" streaming on EpochTV and NTDTV, premiering January 2022. Lastly, Jermaine prides his work with community organizations and nonprofits. Utilizing his talents, gift and abilities to help both younger and older persons.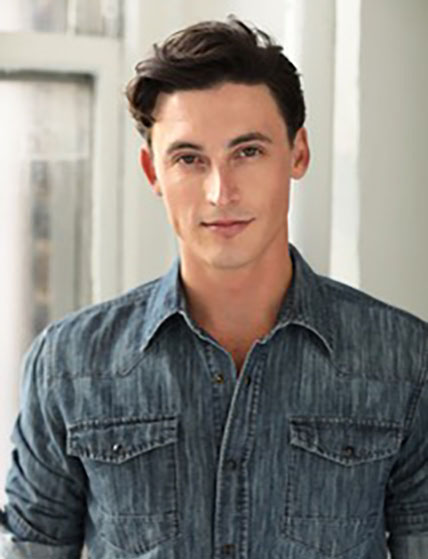 Jeremiah Wenutu is an actor, director, and writer who grew up in Laguna Niguel, CA. His recent acting work includes such features as Patrick Wang's A Bread Factory, part 1 and Ben Hickernell's Baltimore set thriller, What We Found, which premiered last year. He is currently making his theatrical debut as "Demetrius" in the Tivoli Players production of A Midsummer Night's Dream and is slated to play "Dr. Cukrowicz" in the Performing Artists of Woodstock's production of Tennessee William's Suddenly Last Summer next spring. He currently resides in the Hudson Valley where he enjoys hiking, spending time with his chickens, and putting on improv comedy shows with his cohorts in Happenstancery Improv.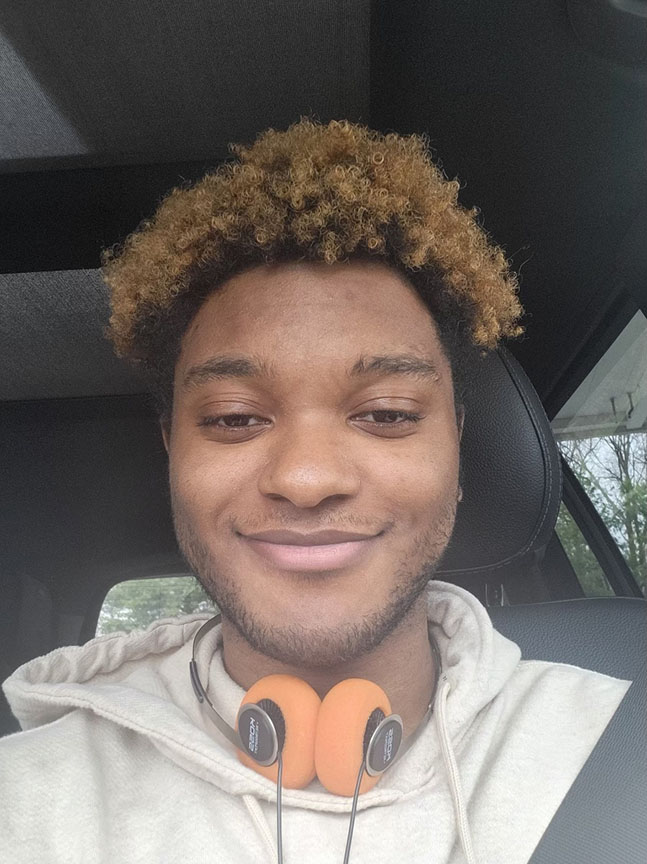 Hello my name is Isaiah Wilkerson, I was born on September 21, 2002, making me 20 years old, with a height of 5 '5. I spend most of my time listening to music on my cassettes that I've been collecting cause I'm really into vintage stuff which leads into my passion for playing guitar, singing, and songwriting but besides that I like watching movies and acting out my favorite scenes or just the main characters lines. So far since I just started acting in late 2022, | have been an extra in two movies and will continue to keep on getting better at my craft and booking more roles which I am very excited for. With all that being said, all I want to do is entertain and make the world smile and get lost in my performances hence the music and acting career and I can't wait for what comes next!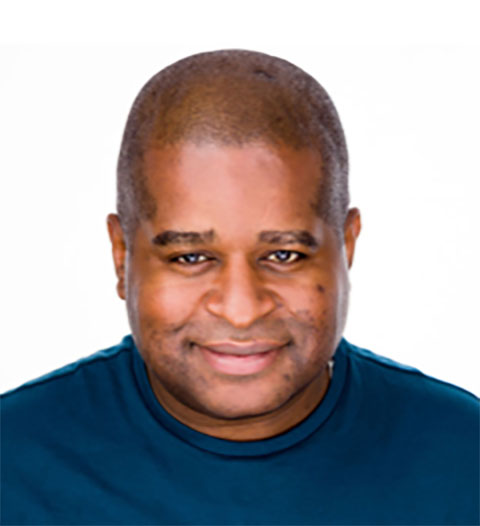 Willis Williams has appeared in several film, television, audiobooks, and theatre productions. You may have seen him in The Dead Don't Die, Flatbush Misdemeanors, and most recently, in the Tivoli Players production of A Midsummer Night's Dream, to name just a few. Willis's ability to make people laugh has been recognized by the audience of the L.A. Connection Comedy Improv Group, led by Kent Skov. A native of the South Bronx, Willis Williams now lives in Rhinebeck, NY, is an avid volunteer, and a member of SAG-AFTRA.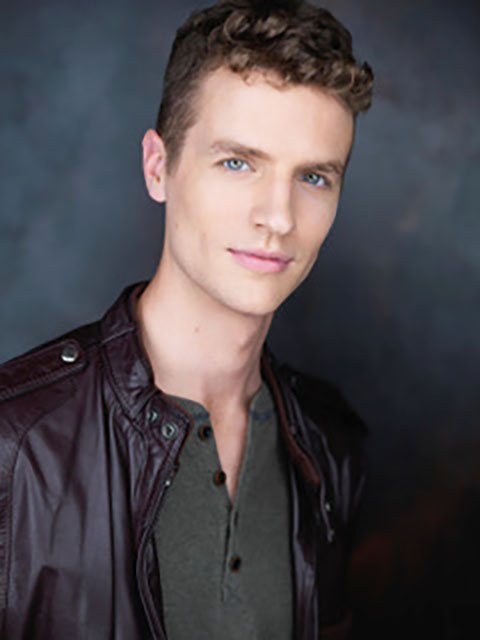 Pete Winfrey is thrilled to be back working with Sydnie Ronga. He actively works both on stage and on screen, previously performing with St. Louis Shakespeare Festival, Upstream Theater, and New Jewish Theatre, among others during his time in St. Louis. More recently, he performed in a reading of The Sun Never Rises in Harding, Missouri by Jack Calk at The Tank. On screen, he made his feature film debut in All Gone Wrong, which premiered at the 2021 St. Louis Int'l Film Festival and will soon be in wider distribution. He's a proud St. Louis native currently based in Brooklyn. A huge thank you goes to my family and roommates for their love and support.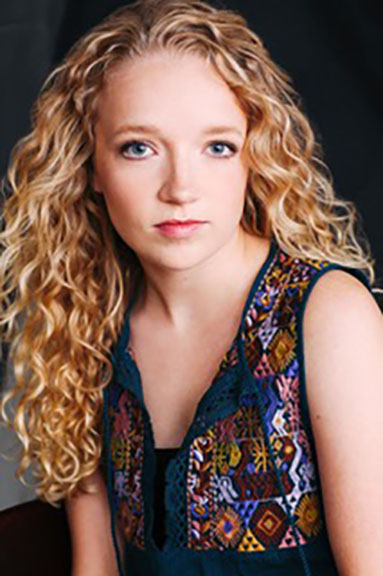 Sigrid Wise is a New York City based actor, singer and writer, and is originally from Jackson, Mississippi. Some favorite credits include Romeo and Juliet (Juliet) at Shakespeare Festival St. Louis, As You Like It (Celia) at Alabama Shakespeare Festival, and Big Love (Olympia) at Festival Teatro de la Habana in Havana, Cuba. She is a graduate of Interlochen Arts Academy and Webster Conservatory of Theatre Arts. Wise is currently in pre-production for her first short film that she co-wrote, and in workshops for a new play set for later this year. She is excited to be back working with Sydnie after multiple radio plays at Lincoln Center and their first show together in St. Louis, Inherit the Wind. www.sigridwise.com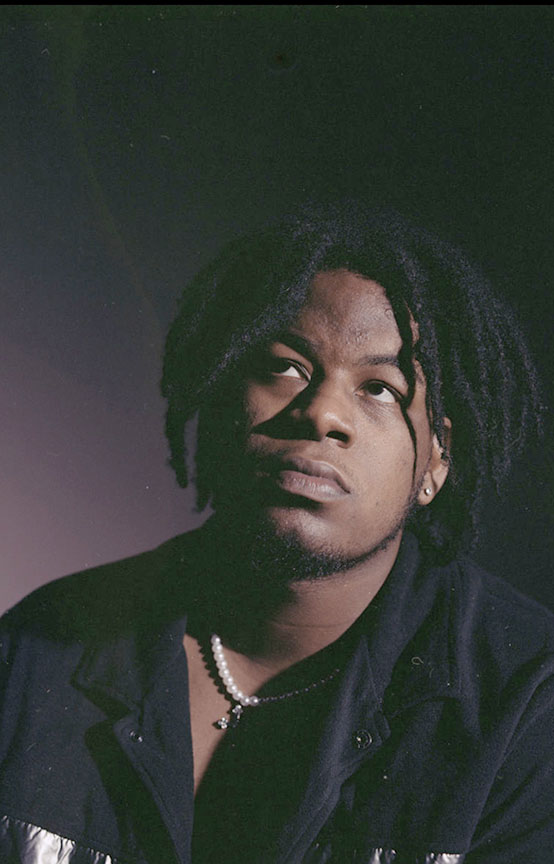 Caleb Wyatt, a Junior Posse scholar majoring in Film at Bard College. Heavily involved in the film and theatre community on campus, he is constantly creating. Along with film, he has acted in several stage productions such as, The Darker Side of the Rainbow, two plays put on by his peers for their senior projects, and he has just been cast as a lead for the campus' rendition of the musical Something Rotten. Along with art, he is also deeply passionate about creating a safe space for the people of color on a predominantly white campus. He hopes to blend these passions with his dream of building a production company that will serve as a space for those who may be underprivileged and underrepresented to come in and create whatever art they may wish. Whether that be film, music, studio art, or fashion, he hopes to build this platform for those who may not have access to it otherwise. Since the beginning of cinema, black and brown people have been underrepresented and as he continues to produce work that highlights the joys and beauties of what it means to be a person of color, he hopes to create that change.